Five minutes of talking to Mike Marko, owner and president of Mike's Inc., will make you forget that there is an economic slowdown because of a virus.
Mike's just completed a new addition to its machine/fab shop that more than doubles the size of the original building. At 50 by 250 feet, with a 30-foot ceiling height (10 feet taller than the existing shed), "It's only 50 feet short of a football field," Marko says.
Located at Mike's Inc.'s Wood River, Ill., location, on the frontage road of Route 3 and less than a mile away from the main shipyard, the new facility houses two 15-ton bridge cranes, in addition to the two 10-ton bridge cranes in the older facility.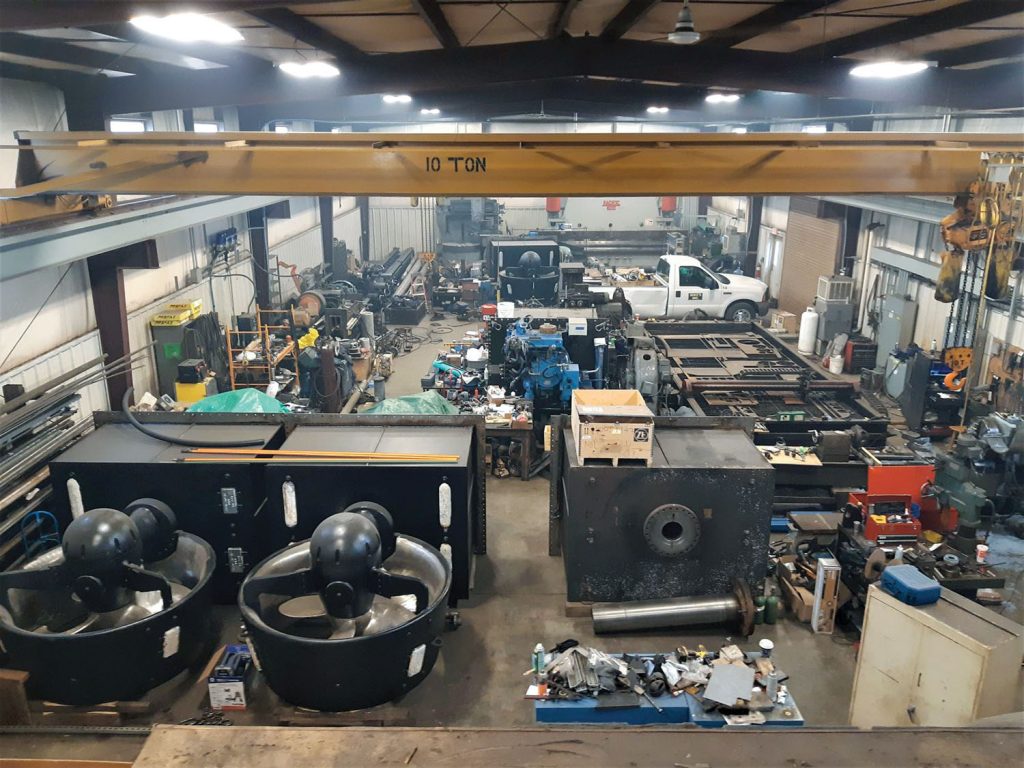 They allow Mike's to easily bring Z-Drive units indoors and under roof to be repaired; in fact, the firm just finished rebuilding three of them. A few shipyard welders have been on site during the last week fabricating and installing a row of support stands to enable storage of multiple customers' Z-drives in the new end of the building.
While Mike's has been a ZF dealer for a number of years, the company acquired training and certification on ZF azimuth thrusters in early 2019. Right now, the facility is rebuilding and reratioing two gearboxes and engines for a large inland customer.
Mike's has added a few new hires to its 60-plus employees recently, "and we're keeping them busy, with some overtime, too," Marko said. In between work for customers, Mike's is also building a 2,000 hp. 70-by 30-foot spec boat. "We've got the hull and first deck cabin walls up. She's going to be a strong and stable workhorse when she's done," he said.
The new fab shop has played a large role in supplying plasma-cut framing and plates to the shipyard for the new vessel.
The work hasn't been too slowed by the virus. Mike's employees are taking all the coronavirus precautions and practicing social distancing. At this writing, there has been only one reported case of coronavirus in Madison County, Ill.
Caption for top photo: Machine Shop addition will allow for Z-drive repairs and storage. (Photo courtesy of Mike's Inc.)