Industry People On The Move
RiverWorks Discovery has announced two new staff members: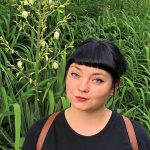 • Andra Olney-Larson has accepted the position of RiverWorks Discovery coordinator. In 2018, Olney-Larson and her husband moved from New Mexico on the banks of the Gila River to Dubuque, Iowa, on the Mississippi River. She brings seven years in communication and marketing, a BBA in marketing from Western New Mexico University and insatiable curiosity about the science and economics of the Mississippi.
 Her office is housed in the National Mississippi River Museum & Aquarium, and she enjoys watching barges pass through Lock and Dam 11 from Eagle Point Park.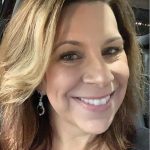 • Laura Tabor-Martin has joined RiverWorks Discovery to assist in growing the programs offered by the organization in Louisiana, Mississippi and Texas.  She works with TowWorks as her primary role and brings years of experience in the marine industry, having worked in the marine software and technology market for most of her career.  Being third-generation marine, Tabor-Martin understands the importance of the marine industry to the commerce, culture, conservation and careers of the great rivers of America and their watersheds.  She is a certified Subchapter M auditor and surveyor and is housed in Houma, La.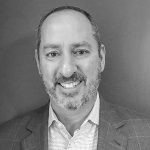 Jason Jones has been named sales manager-Americas for Sennebogen LLC. He takes senior responsibility for developing and leading the company's sales network in the United States, Canada, Mexico and South America.
"We are very pleased to have someone of Jason's capability to come on-board at this important stage in Sennebogen's evolution," said Constantino Lannes, president of Sennebogen LLC. "He has a proven record of achievement in growing sales and share in industrial markets, by developing the right processes and tools that enhance customer experience at every level."
Jones has been managing sales and marketing teams in the steel industry for more than 15 years. Through his previous posts, he is well-connected to varied business sectors including scrap, recycling, steel and pulp industries. "We've been very impressed by Jason's strategic approach to market development and account management," Lannes continued. "He is very knowledgeable of the business needs of dealers and customer organizations for commercial success."
Bryan Gulley was recently sworn in as the newest commissioner of the Port of Corpus Christi Authority. He will serve the remainder of the term of former commissioner Richard Bowers, which will end on December 31.
"We are delighted to welcome Commissioner Gulley as he brings a passion for maritime commerce in addition to a longtime community commitment," said Sean Strawbridge, Port of Corpus Christi CEO. "Our team looks forward to what lies ahead for the Port of Corpus Christi as we rise to overcome challenges and navigate the ever-evolving global energy market."
Gulley, who works as an oral surgeon, long has nurtured a professional interest in industry. He has worked with the Texas General Land Office and the U.S. Army Corps of Engineers. Gulley currently serves on the University of Texas Marine Science Institute advisory board, the Island Strategic Action Committee and the Island Moorings and Channel Corporation board.