Obituary Notice: Capt. Joe Edward Boyd Jr.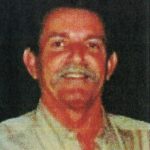 Capt. Joe Edward Boyd Jr., 65, of Wayne, W.Va., died January 14 at St. Mary's Medical Center in Huntington, W.Va.
Boyd began his river career in the late 1970s decking for C&J Towing with Clarence Boggs, where he worked on the Bryan B, Phillip W, and the Robin B. He worked up the ladder and received his pilot's license with Boggs in the early 1980s. Boyd piloted on the Norman Snodgrass for AEP, then went to Marathon Marine where he piloted on the Galveston Bay, Garyville, Ohio Valley, Texas City, TriState and the Catlettsburg.
His grandmother, Era "Granny" Cyrus, was a cook for C&J Towing on the Bryan B, Phillip W and Robin B. Granny Cyrus began her career in the 1980s when she was 77 years old. Boyd has two brothers who serve on the river as captains: Capt. Timmy Boyd on the Patoka and Capt. John Boyd on the mv. Legacy. Boyd has one son on the mv. Kentucky as first mate.