For four generations, members of the Kelly family have stood atop the inland river system's locks and dams, looking out as the river rolls by.
"It's been in the blood for many years, apparently," said Jeff Kelly, lockmaster at Smithland Locks and Dam.
Kelly is one of six men in the family who have spent their careers working on the river.
It all began with his grandfather, Paris Kelly. He worked on the Corps' repair fleet out of Louisville in the late 1930s. After World War II, he went to work at Lock and Dam 3 on the Kentucky River.
Sign up for Waterway Journal's weekly newsletter.
Our weekly newsletter delivers the latest inland marine news straight to your inbox including breaking news, our exclusive columns and much more.
Paris had two sons who followed in his footsteps. Jeff's father, Wayne Kelly, served as lockmaster at Lock and Dam 52 on the Ohio River before being transferred to serve as Smithland's first lockmaster, a position he held from 1979 to his retirement in 1989.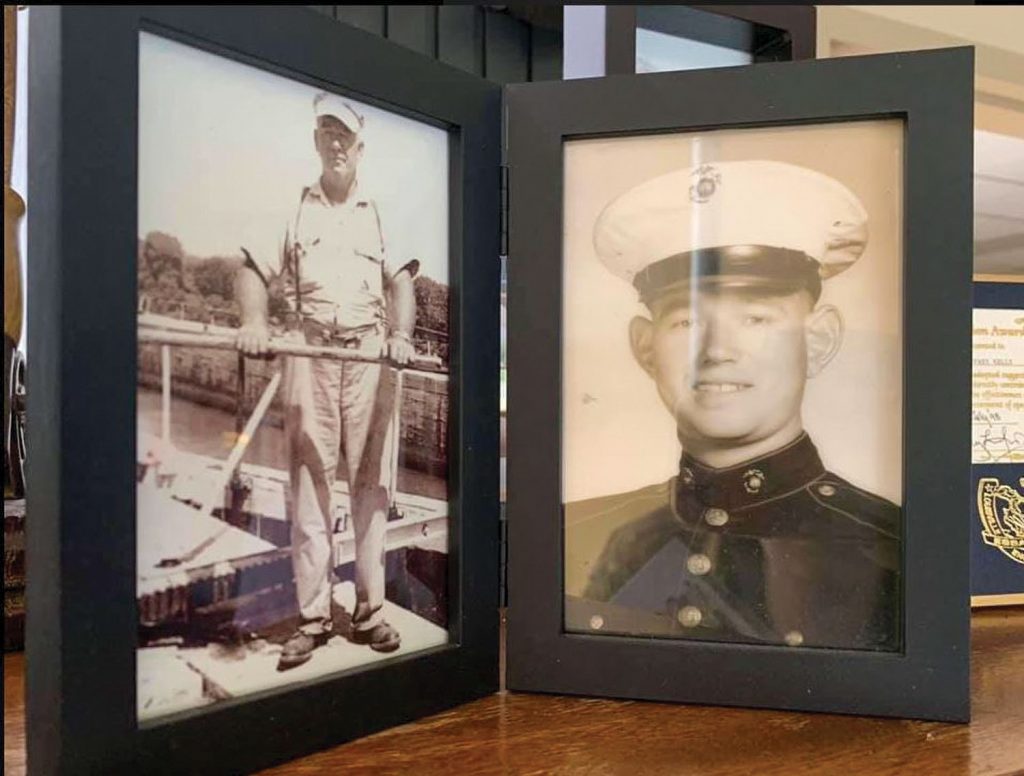 Another son, Lewis Kelly, worked at the repair yard in Cincinnati, rebuilding heavy equipment for the World War II effort before enlisting in the Marine Corps. When he returned from the service, he made his way back to the river, serving as an operator at Lock and Dam 38 in the late 1940s. When that dam went out of service, replaced by Markland Lock and Dam, Lewis Kelly transferred to Lock and Dam 44. Later on, he served as assistant lockmaster at Lock and Dam 43 and then as lockmaster at Lock and Dam 50 before spending his final year with the Louisville Repair Station as a foreman for the repair fleet at Louisville.
Like Wayne's son, Jeff, Lewis' son, Ron Kelly, also took up the family trade.
"It's kind of hereditary, isn't it?" he quipped.
Ron Kelly started off at Lock and Dam 51 doing repair work on a bear trap in the summer of 1974. After his own military service, he went back to 51 as an operator, then transferred in 1981 to Lock and Dam 52. In 1986, he transferred to Lock and Dam 53 as a shift leader, eventually  being promoted up the chain to become lockmaster, the position from which he retired in 2012.
"It was a pretty good paying job, the benefits were good, and I liked it," he recalled, talking about the camaraderie among coworkers and enjoying working outdoors amid nature's beauty for much of his career.
Both Jeff and Ron spent part of their time as children living in houses on Corps property. They both heard their dads and their grandfather tell stories about working on the river, stories they found they understood a little better once they began their own river careers.
"It's a different job every day," Jeff Kelly said. "You never know what you're going to do from one day to the next."
That was especially true at the old wicket dams, where crews manually lifting wickets into place might work 24 hours straight. "Just whatever had to be done is what we did," he said.
Ron is now enjoying his retirement, and Jeff said much of his job these days involves staring into a computer screen, typing and reviewing reports and keeping up with emails, although he still keeps a sharp eye on the river. He credits the operators who work for him for making his job look easy, even on demanding days.
Neither Jeff nor Ron has a son working on the river, so there are no more people bearing the Kelly name coming up in the business.
That's not to say it's not still in the bloodline, however. You see, Jeff Kelly has a sister, and that sister has a son, which makes him Jeff's nephew and Ron's cousin, still descended in that straight line from great grandfather Paris.
His name is Zach Tirey, and he is now a derrick boat operator at the Olmsted Locks and Dam, which opened two years ago.
Jeff Kelly chuckled, and it was eminently clear how proud he is of his big, loving family as well as their love of the river, even if he makes light of it from time to time. "I guess you'd call us river rats," he said with a grin. "I don't really know."