Industry People On The Move: May 2020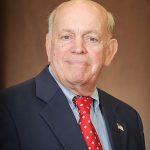 Robert "Rusty" Barkerding Jr. has joined Harbor Towing & Fleeting LLC, New Orleans, to assist with external affairs.
Barkerding brings decades of experience from his employment in the maritime industry and related fields. From his beginnings with a major steamship agency in New Orleans, he went on to own and operate a ship- and barge-cleaning firm headquartered in New Orleans with operations throughout the U.S. Gulf of Mexico, and later two related port and vessel security firms: Admiral Security Services Inc. in New Orleans and Admiral Security Services of Alabama Inc. These two firms were responsible for port and vessel security on board ships and facilities and anchorages in the Lower Mississippi River and the ports of Gulfport, Pascagoula, Mobile and Pensacola.
He also has served the industry on many boards and committees, most notably as a commissioner and then chairman of the Board of Commissioners for the Port of New Orleans, as a director of the New Orleans Board of Trade, and as a member of the board and then president of the Propeller Club of New Orleans.
He received the C. Alvin Bertel Award in 2017 and the Propeller Club Port of New Orleans Maritime Person of the Year Award in 2018.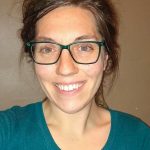 The St. Louis Mercantile Library announced April 16 that it has named Sara Hodge curator of the Herman T. Pott National Inland Waterways Library. She was previously assistant site administrator for the First Missouri Capitol State Historic Site in St. Charles, Mo. In addition to having extensive collections management and cataloguing experience, she has performed a great deal of educational programming and outreach, the Library said. Slated to start July 1, Hodge replaces Porsche Schlapper.
Grady Hurley, a partner in the Maritime Practice Group in the New Orleans office of Jones Walker LLP, has been elected as second vice president of the Maritime Law Association of the United States (MLA). Hurley serves as the leader of the firm's maritime litigation and arbitration team and co-chair of the energy, environmental and natural resources industry team.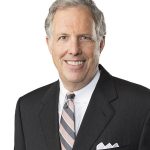 Hurley has been involved with the MLA for more than 35 years. He has served as a member of the Young Lawyers Committee (1989–1995); chairman of Offshore Industries Committee (2004–2008); and as a member of the board of directors (2005–2009). In recent years, he has held the positions of membership secretary (2016–2019) and secretary (2018–2020). This year, he will also assume his role as chairman of the MLA special committee on COVID-19.