Pilot Thomas Logistics Enters Houston Market
Pilot Thomas Logistics (PTL) and its marine fueling companies, including Economy Boat Store, Radcliff Economy Marine Services and Maxum Petroleum, have announced expansion into the Houston and Texas Gulf Coast market. Maritime industry veteran Bill Swendsen will lead the new venture as senior director of marine sales for the Gulf Coast.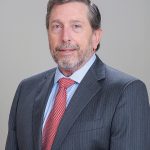 Economy Boat Store provides midstream fueling and supply on the Mississippi River. The company offers ship fueling services in Mobile, Ala., under the Radcliff Economy Marine Services name. On the West Coast, the company provides marine fueling services as Maxum Petroleum.
Operating under the Pilot Thomas Logistics name, the new venture is based in Channelview, Texas, on the Houston Ship Channel. With a towboat and a pair of tank barges, the operation will initially offer marine gas oil fueling services for the blue-water industry from the Beaumont–Port Arthur area, throughout the Houston–Galveston area, and westward to Freeport, with future growth to include the Corpus Christi area as well.
"Houston has been a market that has a tremendous amount of activity," said David Reynolds, vice president of Pilot Thomas Logistics and head of Economy Boat Store. "For us, there's no better time than the present to bring Bill on board and establish a presence in a market that's been of interest to us for a long period of time."
Swendsen brings more than 45 years of experience in the maritime industry to the new venture, with the last 25 years in sales and operations. Like many in the industry, Swendsen got his start working as a green deckhand.
"My dad was the terminal manager at Pacific Molasses down in New Orleans and had some customers of his that were building a new boat and some barges," Swendsen said. "It was the perfect place for a young man to get some extra money for college. I went to work on a boat out of East Liverpool, Ohio, as a deckhand. A couple months later, I had my tankerman's ticket and was loading and unloading barges on the Ohio and Mississippi."
Swendsen never looked back. After several years on towboats, he went shoreside as a tankerman, then became a mechanic. In the 1980s, he moved to Miami, Fla., and began fueling cruise ships.
"That moved into an offshore location, where we were fueling the supertankers going up and down the Florida coast and over to Louisiana at LOOP (the Louisiana Offshore Oil Port)," Swendsen said.
Swendsen eventually had the opportunity to move into sales and operations in Houston, where he worked for Houston Marine Services for a decade and, for the past 17 years, as manager of marine sales for J.A.M. Distributing Company. After that company closed its doors at the end of last year, Swendsen quickly connected with leadership at Pilot Thomas Logistics, which was already eyeing the Houston market.
"Bill Swendsen is a known entity in the domestic and international maritime communities and has a profound understanding of the industry," said Dennis Cassidy, president and CEO of Pilot Thomas Logistics. "We are thrilled to welcome him to our team as we expand into new markets. Having served the Gulf Coast since 1987 out of our operation in Mobile, Ala., our business will benefit from Bill's extensive background as he takes PTL and our marine operations in new and exciting directions."
Swendsen said he's excited to help build something new and to join Pilot Thomas Logistics, a company whose roots go back to the founding of Economy Boat Store in 1936.
"It's extraordinary to become part of the family at Pilot Thomas and its affiliate marine companies," he said. "At 84 years, they've been in the marine industry just slightly longer than myself. Seriously, I am excited to return to a business with such depth in the industry, having begun my career as a deckhand and tankerman on the Mississippi and Ohio rivers and the Gulf Intracoastal Waterway."
Reynolds said the expansion to Houston was a natural step for the PTL family of companies and builds on similar operations on the West Coast and in the Mobile Harbor.
"We were opportunistic in that regard," Reynolds said. "And we certainly want to continue to be that way as we look for the next Bill Swendsen, while pursuing further growth of our marine presence and capabilities."