For the third year, 40 of the industry's future leaders will be honored at the Inland Marine Expo with the "40 Under 40" award, which recognizes individuals for their outstanding contributions to the inland marine transportation industry in a variety of fields. All 40 honorees were nominated by executives and peers for their hard work and dedication to the industry.
Over the course of 14 weeks, The Waterways Journal is featuring all 40 recipients. This week we recognize Justin Apgar, Christian Barger and Blake Boyd.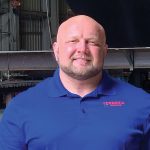 Justin Apgar
Justin Apgar, 39, is director of new construction as well as compliance officer at Superior Marine Ways Inc. of South Point, Ohio.
He joined Superior's team in 2004 as its compliance officer, coming from a background in safety and regulation in the mining industry. At the time, Superior needed someone capable of understanding and implementing the regulations of many agencies associated with the river industry. Apgar quickly became an expert on regulations from the Environmental Protection Agency, Corps of Engineers, Occupational Safety & Health Administration and Coast Guard and helped Superior advance its policies and procedures, CEO Michael Manns said.
Apgar took over the management of the company's safety department and implemented new policies and procedures with the safety manager to help improve the workplace environment. Those included an observation program for the work force that Superior's longshore provider used as an example in recommendations to other companies.
Apgar also took the lead in Superior's implementation of Subchapter M requirements. He became a certified Subchapter M surveyor and an ISO 9001 auditor.
In 2019, Apgar took over the new construction department. He is currently overseeing Superior's first ABS- and Subchapter M-compliant new build in the Huntington Engineer District.
"He is meeting the challenges of a new build with brand new circumstances and leading his crew and this project exceptionally," Manns said.
He added that coworkers and peers at other companies view Apgar as a leader paving the way for new operation procedures and providing guidance on evolving regulatory changes. "He is a valuable asset to our team and well deserving of this 40 Under 40 award," Manns said.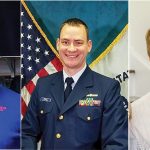 Christian Barger
Lt. Cmdr. Christian "Chris" Barger, 38, is chief of the U.S. Coast Guard's waterways management division at Sector Upper Mississippi River, based in St. Louis, Mo.
In this position he oversees all Coast Guard functions related to aids to navigation servicing performed by the sector's five inland river buoy tenders on more than 2,200 miles of river as well as all waterway management functions that help to ensure a safe marine transportation system, Deputy Sector Commander Richard "Mick" Scott said.
He also highlighted Barger's service during historic flooding in 2019.
"As early spring 2019 began to arrive, the above-average snowpack across the plains, deep frost from a cold winter, above-average spring temperatures and above-average spring rainfall converged into a 'perfect storm' and resulted in widespread flooding across the entire Sector Upper Mississippi River area of responsibility from February to August 2019," Scott said. "With the Mississippi, Missouri and Illinois rivers all simultaneously flooding, the 2019 spring floods proved historic and exceeded record crest levels along numerous stretches of the river. During this high-water period, many locks, drawbridges, and levees were weakened, rendered inoperable or destroyed, which severely impacted the maritime transportation system.
In response to this catastrophic event, Lt. Cmdr. Barger leveraged the full power of the waterways management division and provided an unprecedented level of service and responsiveness to the maritime community. In total, the division issued 34 emergency safety zones to halt vessel traffic on over 1,600 miles of river in an effort to protect communities and infrastructure from further damage and issued 615 broadcast notices to mariners to advise the maritime user of emergent hazardous situations. These figures are more than three times the amount issued in typical year."
With more than 1,600 miles of river closed to vessel traffic, Scott said serious logistics problems began to arise. Businesses were at risk of shutting down due to lack of cargo availability, and flood-flighting equipment was unable to proceed upriver.
"In response to these challenges, Lt. Cmdr. Barger overcame staffing shortages and provided the sector's 24-hour command center with a waterway professional to provide real-time deviation approval and coordination to ensure the most critical cargo, equipment and vessel movements were able to safely continue their transit," Scott said.
He also noted that three of the sector's five river buoy tenders sustained significant damage to shore facilities and docks and that two suffered major mechanical failures that kept them from being able to get under way at all.
"In response to all this, Lt. Cmdr. Barger employed an unprecedented level of creativity and operational flexibility," Scott said. "By pooling the resources, parts, equipment and crew from all five vessels, Lt. Cmdr. Barger was able to maintain critical ATON (aids to navigation) services on 70 percent of the river. In areas where physical ATON couldn't occur, Lt. Cmdr. Barger leveraged technology and partnerships with the Army Corps of Engineers to deploy virtual ATON across AIS networks to ensure mariners always had reliable ATON to use for river navigation. The monumental efforts undertaken by Lt. Cmdr. Barger to keep the maritime transportation system running safely and efficiently make him an ideal recipient of the prestigious 40 Under 40 Award."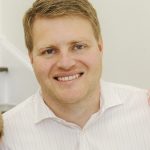 Blake Boyd
Blake Boyd, 36, is chief operating officer of TowWorks LLC, based in Lake Jackson, Texas.
Boyd joined Florida Marine Transporters (FMT) straight out of college and worked in the engineering and new construction department during the massive new build program FMT initiated. In that position, he was responsible for several initiatives that integrated new technology into the new build program.
From there, Boyd helped start FMT's dry cargo division in 2008–09. While starting the business line from scratch, he said he realized the need for new ways of dispatching, accounting and billing for an industry that was still keeping paper records in the age of computers. That need was reinforced when Boyd was helping lead FMT's BP oil spill response efforts, supplying more than 750 pieces of equipment ranging from two-man skiffs to 1,800-person floating hotel (flotel) units for the spill response and recovery effort.
Boyd found the TowWorks Marine Management software package to meet his needs and licensed it for use at FMT. Then, while continuing to work at FMT, he earned his master of business administration degree from the Freeman School of Business at Tulane University. He followed that up with a master of finance degree from the university.
"Blake was so interested in the idea of improving the marine management through the SaaS (Software as a Service) model that he bought a stake in TowWorks LLC and became the COO and a partner in the firm," said John Cox, TowWorks vice president of client services. "With TowWorks, Blake is able to put his idea of an affordable industry-leading marine management system into practice. By adding real-world experience and methods to TowWorks' already impressive offerings, he has been able to bring the new unit tow, shore tankering and voyage planning modules online over the last two years while assisting with the completion of the maintenance and compliance modules that allow TowWorks to offer a one-stop source for marine management and Sub M software needs."
Boyd is now working to expand TowWorks' presence into the blue water industry with the development of a ship assist model and leading the development of a dock/facility management service and bunkering modules to increase connectivity between customers and vendors in the marine industry.
"Blake's TowWorks team works tirelessly to introduce new software technology to the inland towing world that streamlines inland operations in an effort to reduce bottom line cost and improve customer service for operators," said Dave Lee, senior account manager for ABB Marine & Ports.