For the third year, 40 of the industry's future leaders will be honored at the Inland Marine Expo with the "40 Under 40" award, which recognizes individuals for their outstanding contributions to the inland marine transportation industry in a variety of fields. All 40 honorees were nominated by executives and peers for their hard work and dedication to the industry.
Over the course of 14 weeks, The Waterways Journal is featuring all 40 recipients. This week we recognize Vanessa Breslin, Jacob Brown and Shane Checkan.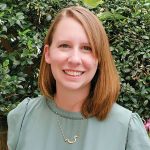 Vanessa Breslin
Vanessa Breslin, 34, is human resources manager for Canal Barge Company Inc., based in New Orleans, La.
Breslin joined the company in February 2015 as an administrative assistant and was promoted the next month to recruiter. In 2017, she became human resources generalist. Before joining Canal Barge, she worked with other New Orleans-based organizations, including the New Orleans Saints and Bacchus.
While working at Canal Barge, Breslin has developed a thorough understanding of the company's culture and people needs and actively supports its strategic direction, said Michael Breslin, port captain with Turn Services. "She has developed good rapport with mariners and shore personnel, proving to be a key resource to the company," he said.
She also is involved with maritime organizations such as ADMIRALTY, a maritime networking group, Women's International Shipping and Trading Association (WISTA), Women in Marine Operations (WIMOS) and is a member of the NOLA Society of Human Resources Management. Additionally, she works with RiverWorks Discovery to promote education about waterways career opportunities. Breslin has a bachelor of science degree in hotel, restaurant and tourism administration from the University of New Orleans.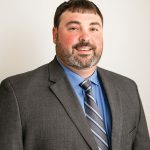 Jacob Brown
Jacob Brown, 31, is director of marine maintenance for Enterprise Marine Services LLC's construction and shipyard operations, based in Houma, La.
Beyond his duties, which include the daily oversight of maintenance and repair of Enterprise's fleet of 66 towboats and 153 barges, Brown has also overseen and ensured implementation of all aspects of Subchapter M, including the engineering and system design functions. He has coordinated and had responsibility for Enterprise's acquisition of certain shipyard assets and operations in Morgan City, La., as well as Enterprise's existing shipyard and barge cleaning operations in Houma, La. He has also overseen Enterprises's recent new construction program, which will see the company place nine new towboats and 23 new barges into service by the end of the third quarter of 2021.
"In addition to these contributions, Jacob has also been involved in the development of several new initiatives in the field of maintenance, repair and construction that stand to provide significant benefit to the industry as whole in the future," said Lance Sannino, partner at Jones Walker LLP. "These new initiatives include developing devices to prevent man-overboard situations (collapsible barge hand rails) and skiff swamping (aluminum prototype) and developing techniques for predictive maintenance.
"Jacob's contributions to the industry have been and will continue to be significant.  And from my personal persepctive, I do believe that Jacob is just the type of young professional that should be recognized. He is supremely motivated, working his way up from the lowest levels of the company to where he is today, and as a child of a towboat captain, he has a deep appreciation for the mariner and much of his focus is on ensuring their safety and comfort while aboard."
Michael Wallace, manager of Ohio River Services for Campbell Transportation, said he has known Brown for 10 years and seen him excel. He complimented both Brown's work ethic and knowledge. "I watched him and helped him go from running crew changes to the director of maintenance at Enterprise," he said. "He has the skill set and drive to be a great leader of an inland marine towing company."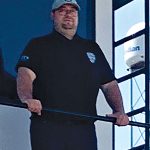 Shane Checkan
Capt. Shane Checkan, 34, is general manager of Industry Terminal & Salvage, based in Industry, Pa.
Checkan started as a deckhand in 2004 and is now the fourth-generation licensed captain in his family. He helps to lead Industry Terminal & Salvage's 80-person organization.
Checkhan began his career on the river by working for Campbell Towing Company in high school and college. Upon graduation, Campbell put Checkan in the company's steersman's program. After several years on the vessels, he advanced to shoreside jobs, including management positions.
"In 2013, I hired Shane to be the logistics coordinator at ITS," said Bradley Busatto, president of Industry Terminal & Salvage."Within two years, his incredible organizational skills and ability to problem-solve complex issues made him the logical choice for promotion to general manager. He has made programmatic changes to safety, training, hiring and operational procedures in many areas.  Shane continues to improve his skill sets through education such as Hazwopper certification, the Seamen's Church Institute and many other areas of coursework."
Checkan also serves on the board of directors of both the Pittsburgh Maritime Club and the Waterways Association of Pittsburgh.
Busatto also commended Checkan for his leadership qualities, standards of excellence, dedication to the industry and an ethical compass that he said represents the industry in an exemplary manner.