Marine Industry People On The Move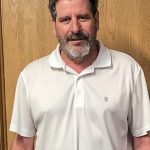 Kindra Marine, Chicago, Ill., has announced the addition of Mike Hogan and Bob Farrell.
Hogan joined Kindra as general manager beginning in December 2019. He brings a wealth of experience with barge and boat repair management, which has enhanced Kindra Marine's capacity to not only serve the inland river sector but also Great Lakes vessels.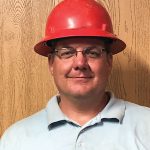 Farrell joined as operations manager, also beginning in December 2019.  In May 2020, Kindra Marine added a 1,200-ton drydock at its facility on the Calumet River in Chicago, and Farrell will be responsible for the drydocking operations.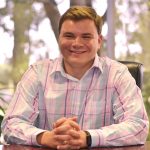 Daniel Toerner has joined The Shearer Group Inc. as a naval architect. Toerner recently graduated from Texas A&M University-College Station, with a bachelor of science degree in ocean engineering. During his time at Texas A&M, he interned at ElectroMechanical Industries, Kiewit Offshore Services and Clarus Subsea Integrity. He also studied during a summer abroad in Italy.
Toerner was the team captain for Texas A&M's Human Powered Submarine Team, where he designed, modeled and built a submarine that raced in the International Submarine Races against other universities from numerous countries. He was also the president for both the Society of Naval Architects and Marine Engineers and Marine Technology Society Texas A&M chapters.
Robert "Bob" Merchent has been named president and CEO of VT Halter Marine Inc., Pascagoula, Miss.
He joins Halter with extensive shipbuilding and major program management experience. "We welcome Bob and look forward to his leadership of Halter Marine during this time of growth," said Tom Vecchiolla, president and CEO of ST Engineering North America, VT Halter Marine parent. "Bob's expertise as a shipbuilder and proven program leader makes him the right choice to lead Halter Marine during this critical period."
Much of Merchant's career was spent at Ingalls Shipbuilding, where he advanced through multiple positions of ever-increasing responsibility, leading programs critical to both the business and the U.S. Navy, culminating his career there as the vice president-surface combatants, fleet services and U.S. Coast Guard programs.