The River School's Capt. Dick Boyd Is Retiring
Capt. William R. "Dick" Boyd is retiring.  Boyd has been the chief instructor for The River School, Memphis, Tenn., for more than 40 years, since shortly after it was founded in 1972.
He told The Waterways Journal the recent closure of the Memphis Regional Exam Center by the Coast Guard, due to COVID-19, played a part in his decision. "We used to give courses all over the country, but there were very few [Coast Guard] Regional Exam Centers. The main reason we located in Memphis was because the REC is right around the corner. But's it's been closed since April, and no one knows when it will reopen." Another reason, he joked, is that he's starting to see students who tell him, "You taught my granddaddy." "I've taught grandfathers, fathers, sons, brothers and nephews," he said. 'It was getting time to quit. No more getting up at 5:30" to teach classes that began at 7:30 a.m.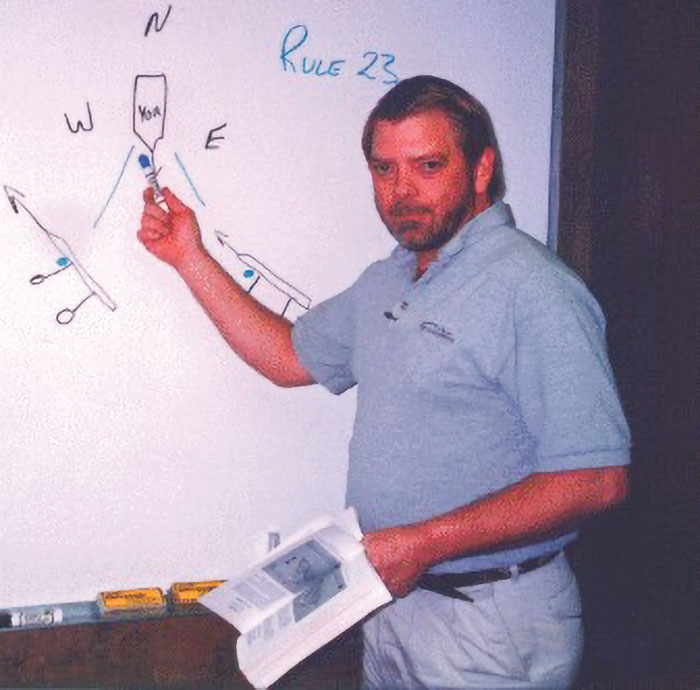 The River School has been continuing to offer its Coast Guard-approved courses to aspiring rivermen and -women in person, while observing social distancing, rigorous sanitization and all the other safety measures in response to the spread of the coronavirus.
Boyd said he's seen many changes in the way that inland mariners are certified since he's been there. "It used to be that a tankerman only needed 90 days of service and a letter from the company; now it's six months service, plus completing two Coast Guard-approved courses of instruction, a cargo course and a fire safety course."
"Thanks to Capt. Boyd's expert tutelage and mentorship, more than 10,000 rivermen and women were able to earn a license or credential," said Bill Kline, president and CEO of the school, and one member of the group of five, along with Boyd, who bought the school from its founders. "These men and women have gone on to become productive members and leaders in the river industry.  They were capable people in their own right, but they certainly benefited from Capt. Boyd's instruction, advice and assistance."
Asked about standouts among those thousands of students, Boyd said he remembered one woman, a talented artist, whose service time had been with the Memphis Queen. She was a top student who earned her 100-ton master's license and had her name legally changed to "Memphis T. Mississippi."
Boyd said The River School is in capable hands and will continue to serve the generations of men and women who are still drawn to the demanding but fulfilling life of an inland towboater.