Southern FS, an agriculture, fuel and propane company, has opened a state-of-the-art fertilizer handling facility at the Paducah-McCracken County (Ky.) Riverport Authority's bulk terminal complex.
The 224- by 131-foot building is 50 feet tall and contains 2,400 yards of concrete, said Kyle Glisson, Southern FS's Paducah riverport manager. It was fully completed and opened in March, in time for the spring planting. Four employees work year-round at the facility, with employment increasing to as many as eight during the busy spring season and the possibility of more growth later, Glisson said.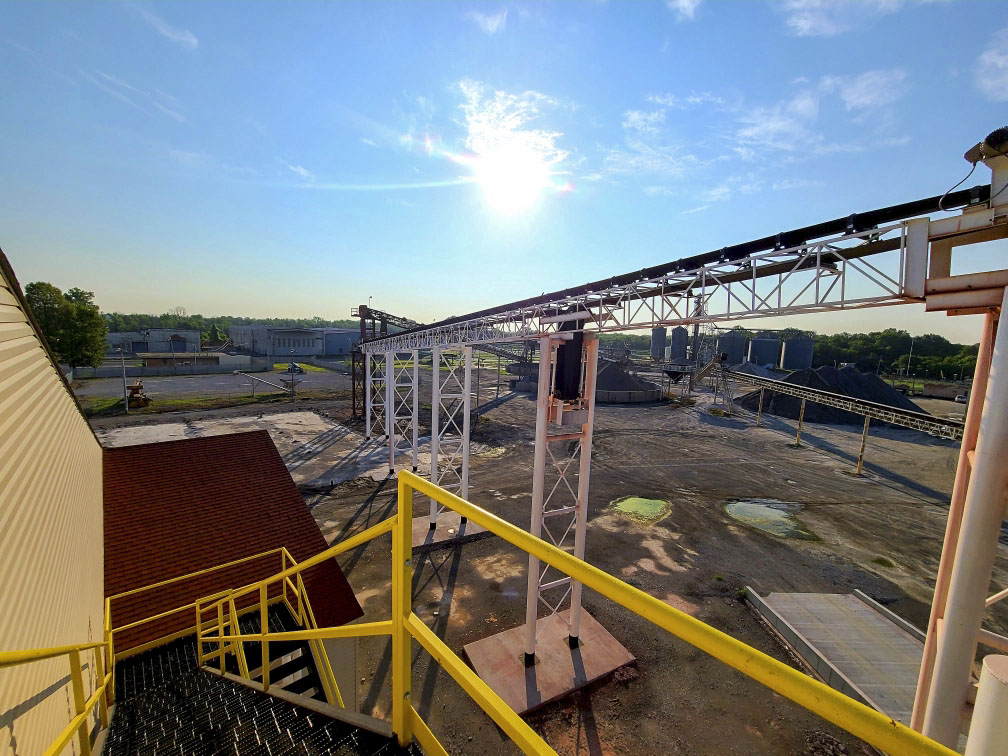 The building features 14 fertilizer bays, each one of which can hold 800 to 900 tons of potash, dap or urea. Roughly 3.5 miles of water lines run under the floor, carrying water heated to 125 degrees to help the floor stay dry.
In late 2018, Southern FS, which has its corporate headquarters in Marion, Ill., reached an agreement with the riverport for a 10-year lease and an additional 10-year optional extension.
Sign up for Waterway Journal's weekly newsletter.
Our weekly newsletter delivers the latest inland marine news straight to your inbox including breaking news, our exclusive columns and much more.
Southern FS previously leased a small fertilizer warehouse at the port. The company had one small blender and used loaders over the top of trucks to distribute fertilizer to its 16 locations from where it had been barged in.
The new facility, which replaces the old one, doubles the size of the blender and includes four load-out hoppers, each one computerized to ensure precise loading weights while also increasing speed and efficiency.
"We load 60 to 65 trucks a day during peak season," Glisson said.
The company was interested in increasing its presence at the riverport because of proximity to its customers in Kentucky, Illinois, Missouri and Tennessee as well as easy access to both the river system and Interstate 24.
Additionally, Glisson said, as Southern FS is a member co-op, it has reached the northern limit of the area to which it can expand, and locating in Paducah will situate the facility well for the company's planned continued southern expansion.
Tim Cahill, executive director of the Paducah-McCracken County Riverport Authority, said the port is glad to continue its relationship with Southern FS.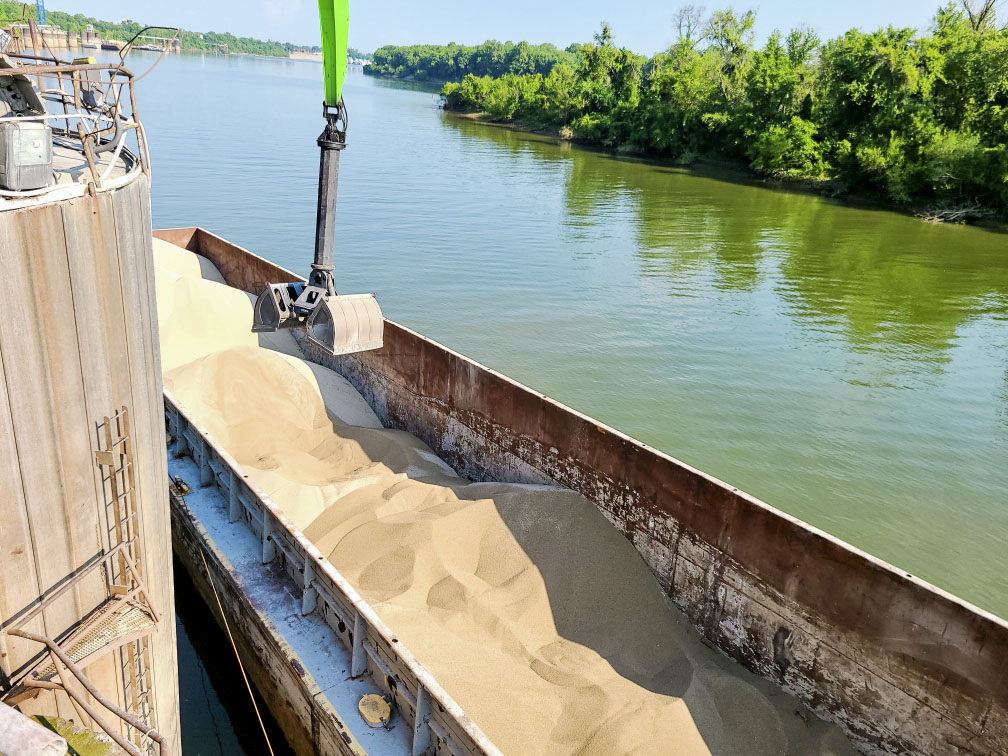 "They've been a long-term business partner with the Port of Paducah, and we look forward to continuing that very, very long relationship," he said.
The new facility is adjacent to a fertilizer terminal owned by GROWMARK. Southern FS is part of the GROWMARK system, providing agriculture and energy products for its agriculture cooperative members. The GROWMARK system serves more than 250,000 customers across North America.
Southern FS employs specialists in crop, feed, petroleum, agri-finance, propane and turf as well as trained staff in the areas of custom application, grain marketing and precision farming techniques, FAST STOP fueling and convenience store locations.
Caption for top photo: Southern FH's new fertilizer-handling facility at the Paducah-McCracken County Riverport includes five conveyor belts and 14 fertilizer bays, each of which hold 900 to 1,000 tons of fertilizer. The fertilizer arrives by barge and is then distributed by truck to 16 Southern FS locations. (Photo by Kyle Glisson/Southern FS)