Industry People On The Move: July 2020
The Miller Hahn PLLC law firm has announced three additions: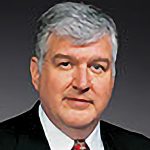 • Robert Herre has joined the firm as a member, practicing in the areas of admiralty and maritime law (insurance, litigation and transactions); business law; business-corporate-commercial transactions; employment-human resources and mergers and acquisitions.
Prior to joining Miller Hahn, Herre served in both legal and executive roles in the maritime industry. He began his legal career in 2010, serving as senior vice president and general counsel for The Vane Brothers Company in Baltimore, Md. In 2011, he moved to Louisville, where he commenced the private practice of law under the name WorkBoatLaw with Vane Brothers as an anchor client. In that same year, he also joined HMS Global Maritime as general counsel.
Herre began his maritime career in 1974 with The Valley Line Company, where he served as a maintenance engineer, new construction manager and director of operations. In 1989, he relocated to Paducah, Ky., where he served The Ohio River Company as the general manager of Walker Boat Yard. Then, in 1991, he began a career at Jeffboat and simultaneously commenced the study of law at the University of Louisville. Herre served Jeffboat as a design engineer, vice president of engineering, vice president of human resources and president.  In 2005, he was appointed as president and CEO of the shipbuilding division of the Manitowoc Company, where he served for five years, eventually selling the division to an Italian shipbuilding conglomerate.
Herre attended the United States Merchant Marine Academy in Kings Point, N.Y., graduating with a degree in marine engineering and nautical science. He received an MBA from Xavier University in Cincinnati, Ohio. He earned a Juris Doctor degree at the University of Louisville while working at Jeffboat.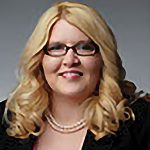 • Jennifer Christian has joined Miller Hahn as an associate attorney and is located in the firm's Paducah office. She assists the firm with maritime matters, including Jones Act cases and general maritime law involving personal injury, death and collisions, vessel purchase and financing contracts and vessel documentation issues. She also assists with estate planning matters, commercial foreclosures and creditors' rights in bankruptcy matters. She will expand the firm's practice area to representation of debtors in bankruptcy matters.
Christian came to Miller Hahn with experience working as a legal assistant and paralegal. Prior to attending law school and joining Miller Hahn, Christian worked at Dinsmore & Shohl LLP.
Christian is a member of the Paducah Propeller Club, Women's International Shipping & Trading Association and the National Association of Consumer Bankruptcy Attorneys.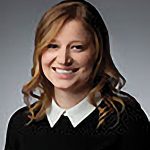 • Sarah Telle has joined Miller Hahn as an associate attorney and is located in the firm's Paducah office. She assists with all aspects of the firm's practice areas.
Prior to joining Miller Hahn, Telle worked in the Missouri Attorney General's Office under now U.S. Sen. Josh Hawley.  She also worked at the George W. Bush Presidential Library while earning her undergraduate degree. Telle participated in the John Jay Fellows Program in Philadelphia, Pa., and interned with the Young Leaders Program at the Heritage Foundation in Washington, D.C.
Telle is a member of the Port of Paducah Propeller Club, Paducah Young Professionals and Charity League of Paducah.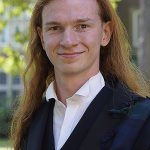 Tommy Linden has joined Bristol Harbor Group Inc. as a naval architect. He graduated from Webb Institute with a bachelor of science degree in naval architecture and marine engineering. During his time at Webb, he interned at Bristol Harbor Group, the Naval Surface Warfare Center Carderock Division, Eagle Bulk, Newport News Shipbuilding and General Dynamics Electric Boat. He is a member of the Society of Naval Architects and Marine Engineers and the American Society of Naval Engineers.
Mark Sickles has been named interim CEO and executive director of the Dredging Contractors of America (DCA) during a search for a new permanent leader. Former CEO and Executive Director William Doyle was appointed to lead the Maryland Port Administration and the Port of Baltimore (WJ, June 22).
Sickles, who is Weeks Marine's corporate and government relations director, will assume the new role on July 24.
"I look forward helping the search committee get its job done as quickly as possible while making sure that DCA does not miss a beat as Congress considers a permanent fix to the Harbor Maintenance Trust Fund," he said. "I also look forward to helping shape any infrastructure measure to ensure vital investments in the nation's ports, waterways and shorelines are included."
Also at DCA, Eric Ellefsen was elected president of the board of directors, beginning a two-year term at the helm of the organization.
Juho Rekola has been named director of sales and project management for Steerprop, effective June 1.
Rekola has been with Steerprop since 2017, and he has a deep knowledge of the company's products and solutions. Rekola joined Steerprop from Alfa Laval, where he worked years in various positions and was involved in international marine projects and research and development.
"Ship owners and designers are facing new challenges with tightening legislation and requirements for ship efficiency and emissions regulations," he said. "This position offers me the opportunity to bring a new perspective to Steerprop and marine propulsion systems and really demonstrate how at Steerprop we can overcome these challenges through our expertise."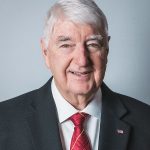 Frank Squires, washing product specialist for Superior Industries Inc., retired June 30 after a 60-plus-year career in the aggregates industry. Squires was a mentor to dozens of producers and manufacturers during his long career, including many colleagues in Superior's wet processing segment, the company said in announcing his retirement.
Called a world-renowned expert in washing and classifying technologies, Squires earned five patents for the companies he served, Superior said.
After starting his career with Eagle Iron Works in 1957, Squires went on to become sales manager at GreyStone in the early 1990s. After Superior acquired GreyStone in 2014, Squires served as an aggregate specialist  for the company's wet processing products.