With the help and support of some river veterans, the executive director of a Twin Cities nonprofit that helps families facing medical crises hopes to raise money by floating down the length of the Mississippi River beginning August 27.
The mission of the non-profit Spare Key, based in St. Paul, Minn., aids families in a medical crisis by connecting them with donors who want to help alleviate the financial stress that follows. Spare Key's help allows family members to stay by their loved one's side at the hospital instead of worrying over how to pay their bills.  The organization was featured on an Oprah Winfrey show early in the 2000s, and its grateful recipients have often been profiled in various magazines.
Like many nonprofits, Spare Key depends on donations and fund-raising events. Also like many nonprofits, the coronavirus has put a damper on its fund-raising activities. All of its events this year but one, a golf tournament, have been canceled, according to Executive Director Erich Mische. "And you know the problem with golf events," he added. "One good storm, and that's it!"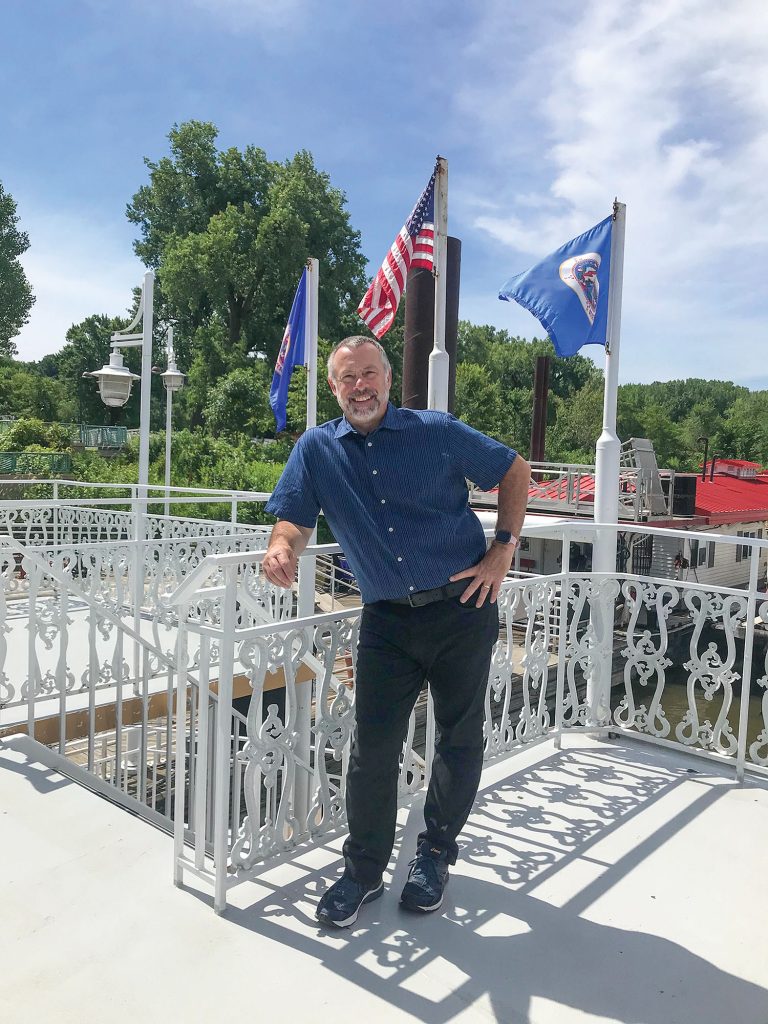 The impact of the coronavirus on the organization's revenue and operations has been significant, Mische said. As he brainstormed about creative ways to get around this obstacle, Mische said, he asked himself, "Since we can't bring people to events, is there a way we can bring events to people?" Companies have been operating remotely using Zoom, Instagram and other social media tools to communicate both internally and externally. At some point, he said, the idea of combining all these ways of communicating into a Mississippi River float trip occurred to him.
Sign up for Waterway Journal's weekly newsletter.
Our weekly newsletter delivers the latest inland marine news straight to your inbox including breaking news, our exclusive columns and much more.
The Twin Cities and Lake Itasca are popular jumping-off points for the many each year who travel down the entire Mississippi River for adventure, or to attract attention to a cause. "I knew nothing about the river," Mische admits, and he had no experience with boats or river rafting.
Luckily, Mische is friendly with two river veterans: Lee Nelson, president of Upper River Services, who is well known for his philanthropic work in the Twin Cities, and Gus Gaspardo, president of Padelford Riverboats. Both firms are  headquartered in St. Paul, Minn.
Mische's idea is to float downriver in a modified pontoon boat, using a small outboard motor for navigating through locks, from St. Paul to Baton Rouge, La. Mische said his upcoming trip could not have happened without the help and support of both men. He clarifies: "Lee told me I was a fool to think of it, but when he saw I was determined, he gave me great advice." Mische located a 50-year-old  pontoon boat, which he described as "rotten." Much of the boat had to be rebuilt by friends and family, with new flooring and struts.  "When my brother first stepped on it, he put his foot through the deck," he said. "None of the people doing the work had put anything on a boat before."
The boat will be equipped with donated equipment including mobile wireless hot spot, video cameras and other equipment allowing him to document the trip on social media, including Zoom calls, Twitter posts, Instagram and livestream videos.
Mische wanted to float downriver, but he knew he would need a motor to navigate locks and avoid danger. River Valley Power & Sport of Red Wing donated a 50 hp. Mercury outboard engine to replace the 22-year-old Nissan two-stroke motor the boat came with. For a superstructure, the crew attached a Home Depot garden shed, painted bright colors for visibility. The vessel was also equipped with running lights. Right now it is tied up at Padelford Riverboats awaiting its adventure.
During his trip, Mische plans to tie up each night in space at marinas and other facilities donated as a form of sponsorship of the trip.
Why stop at Baton Rouge? Two reasons, said Mische. Commercial river traffic gets much heavier south of Baton Rouge. In addition, Louisiana is the only state where Spare Key is not registered to serve families. Mische plans to end the trip by taking the registration papers to the appropriate state offices and officially make Louisiana the 50th and final state where Spare Key can help families "Bounce and Not Break."
Mische is promoting the trip and collecting sponsors through his website, www.hopeontheriver.com/