C-Hero Offers E-Training With Innovative MOB Rescue System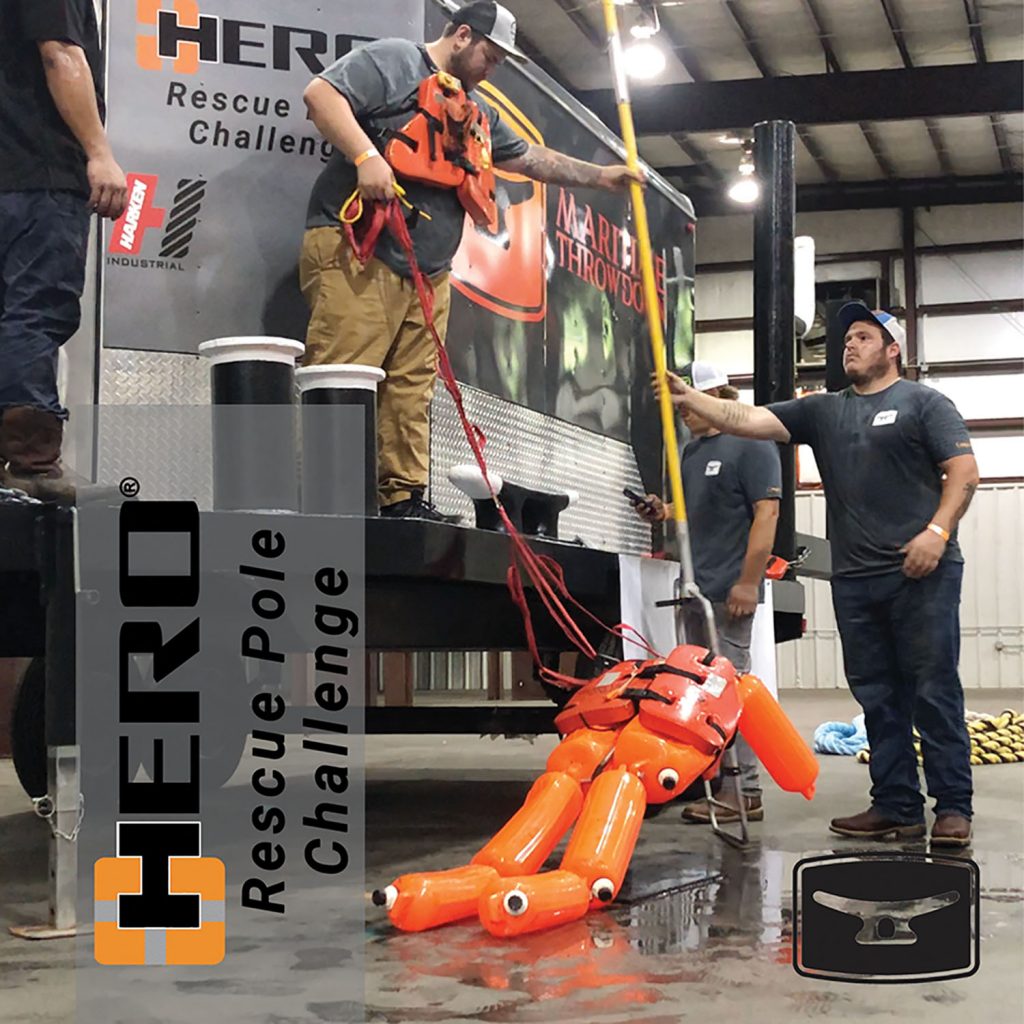 Water rescue product manufacturer C-Hero LLC, whose MOB (man overboard) Rescue System includes both the C-Hero Rescue Davit and the C-Hero VR-12 Rescue Pole, is now offering e-training free of charge for companies that purchase its rescue system.
Shane Smith, president and CEO of C-Hero and a veteran captain aboard push boats, and tugs, said while the company debuted its e-training site in late spring and early summer in the midst of the COVID-19 pandemic, the online training system was in the works long before that.
"Basically it started with 'We can't be everywhere at one time,'" Smith said. "We've been working on this for quite some time, because we thought it was important to give companies this extra level of training."
Companies that purchase rescue equipment from C-Hero are able to set up an e-training account using the mariner's name and phone number, which is used for authentication. The mariner's individualized dashboard has C-Hero classes preassigned. The mariner then progresses through classes, which are based on C-Hero's already user-friendly manuals, takes tests, videos himself or herself conducting a man overboard drill, then submits all that information to receive a certificate.
Sign up for Waterway Journal's weekly newsletter.
Our weekly newsletter delivers the latest inland marine news straight to your inbox including breaking news, our exclusive columns and much more.
All of that information is available on the dashboard to track the individual crew member's progress.
"It's already really straightforward equipment," Smith said. "This just makes it that much easier."
Smith said mariners can take and retake tests as many times as they need to get them 100 percent correct.
"We're not trying to beat anybody up or overcomplicate this thing," Smith said. "We just want them to be trained."
The system then keeps track of a company's or individual mariner's recertification schedule and sends an annual training reminder to ensure that aspect of Coast Guard compliance.
"We've built all that information into this thing," Smith said.
Smith praised the drive he sees among many mariners to be excellent at their craft and to achieve a high level of safety training. C-Hero's rescue pole is featured in Maritime Throwdown (MTD) training and competitive events, Smith said, with mariners posting impressive times.
During the recent Maritime Throwdown regional qualifier, streamed online as part of the 2020 Inland Marine Expo, competitors used the C-Hero VR-12 Rescue Pole to pull a 180-pound dummy "out of the water" and on deck of the MTD trailer. The winning time was just under 19 seconds, with second place at 25.55 seconds and third place at just over 29 seconds.
"And those aren't my numbers—those are Captain Kenny's numbers," Smith said of MTD founder Kenny Brown. "That's encouraging. What he's doing is just so cool for our industry."
Just like the MTD competitions, the C-Hero e-training and becoming proficient at the company's man-overboard products is about saving lives during man overboard emergencies, Smith said.
"If you follow these instructions and are trained, you're going to get your buddy out of the water," he said.
For more information about C-Hero's Total MOB System, go to c-hero.com.