Industry People On The Move: January 2021
Cooper Marine & Timberlands (CMT) announced it has expanded its logistics and business development team through its promotion of Strickler Adams to director of marine logistics and hiring of Alan Dodd as director of business development.
As director of marine logistics, Adams will lead the CMT vessel and barge logistics team, coordinating the movement of the company's 400-plus barges and 20 towing vessels.
He began his career with CMT in 2013 as a management trainee, where he first learned the company's marine operations as a linehaul deckhand. Later, Adams served as logistics coordinator and, most recently, as sales manager.
"Strickler has played a key role in growing our inland marine footprint and providing an unmatched level of customer service for our clients," said Angus R. Cooper III, CMT president. "Strickler's leadership will ensure that our team continues to provide the efficient, safe, and reliable operations needed to support our customers' current and future needs."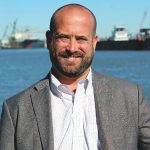 Alan Dodd has 17 years of industry experience and joins the CMT team from T. Parker Host, where he was commercial development manager for Houston and New Orleans. Prior to his most
recent role, Alan was operations manager for T. Parker Host's Houston operation. He began his maritime career with Norton Lilly International, where he served as marine operations agent in Long Beach, Calif.; customer service representative in Charleston, S.C.; and port manager in Tampa, Corpus Christi and Philadelphia.
"Alan brings with him a wide breadth and depth of industry knowledge and relationships that will greatly complement our commercial development team," noted Angus R. Cooper III. "Alan is charged with ensuring our customers are treated with the highest level of service and that we're consistently meeting their needs and exceeding their expectations. I have no doubt that Alan is up for that challenge."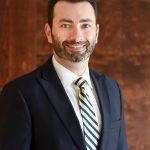 Fox Smith LLC announced the naming of a new partner, Stanislav "Stas" Levchinsky. Levchinsky concentrates his practice in the areas of admiralty, maritime and commercial litigation. He first joined the Fox Smith team in 2017. For the first six years of his career, Stas worked for the St. Louis Circuit Attorney's Office where he tried a number of criminal cases before juries and judges. He was director of the White Collar and Fraud Unit there from August 2016–February 2017. Levchinsky is a 2010 graduate of University of Michigan School of Law and received his Bachelor of Arts degree from the University of Missouri in 2007. He is licensed to practice in Missouri and Illinois, and he is admitted to practice in Eastern and Western Federal District Courts of Missouri, the Southern Federal District Court of Illinois, and the Eastern District of Arkansas.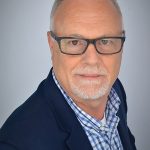 Anthony Nicks has joined ERL Commercial Marine as director of marketing and business development. He was educated as a mechanical engineer and has served in numerous roles during his career of metal components manufacturing, including quality, operations and ultimately in sales and marketing. His efforts have produced record sales through mentoring and coaching of sales teams. He utilizes a consultative sales technique to dig deep into a customer's pains, fears and threats to provide the best solution to the issues they are experiencing.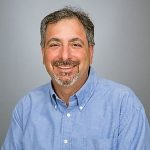 Nick "Nicky" Giarratano has been named vice president of manufacturing for DSC Dredge LLC, Reserve, La. He has served more than 24 years in various roles in both engineering and manufacturing. Giarratano started his career at DSC drafting and designing dredging equipment, but he quickly moved up the ranks to project manager and then production manager, and most recently director of production, where he has significantly contributed and fostered an integrated culture throughout DSC's three manufacturing facilities.
In this new role, Giarratano will oversee the manufacturing operations and logistics for all DSC properties, including both the overall facilities and teams in Reserve; Poplarville, Miss., and Greenbush, Mich.
"He was a natural choice; Nicky has always been a vital part of our management team and key to the success in the company. This promotion recognizes his expertise and efforts in achieving the company objectives," said Bob Wetta, DSC Dredge president and CEO.