Industry People On The Move – February 2021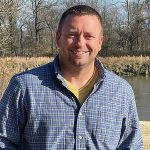 Jeremy Dyer has joined the Towing Vessel Inspection Bureau as operations manager; he will be the primary staff resource for the TPO customer base on the Lower Mississippi River, Gulf Coast and East Coast, and will work alongside Caleb King, focusing on the coordination of audits and surveys while working to support TPO customers with CG-835V/Marine Casualty concerns and related TPO activities.
Dyer has more than 21 years of marine-industry experience in both the private sector and the U.S. Coast Guard. He previously worked as a Subchapter M lead auditor and consultant with Halter Consulting Inc.  Prior to that, he was the director of compliance for the River Division of Marquette Transportation Company LLC.  There, his responsibilities included Subchapter M implementation; development, implementation and maintenance of an ISM compliant safety management system; and other safety, health, environmental and regulatory compliance initiatives.
Dyer's time as a member of the US Coast Guard (six years active duty; 15 years reserve duty) has been spent in the marine safety and law enforcement/security fields. His job specialty in the Coast Guard Reserves is maritime enforcement specialist, to which he has achieved the rank of senior chief petty officer (E8). His assignments have included MSU Paducah, Coast Guard Station Marquette, MSU Port Arthur and Sector Mobile.  He is currently serving once again at MSU Paducah.
Dyer is certified by Quality Management International Inc. as an ISO-9001:2015 quality management systems lead auditor and holds a certification as TVIB lead auditor for vessels and management. He is completing the requirements for certification as a Subchapter M annual surveyor. Dyer is currently pursuing a bachelor of science in political science-public administration from Troy University.
Dyer resides in Katy, Texas, and he will work from TVIB's main office, located in the Houston suburb of Channelview.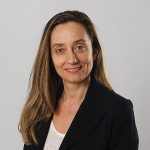 Great Lakes Dredge & Dock Company (GLDD) announced that Eleni Beyko will serve as senior vice president of offshore wind for the company. 
Beyko, a veteran of program engineering, business leadership and project management in the auto and offshore oil and gas markets, started on January 25 and will lead development of the company's offshore wind division, including strategy and business development, tendering and project execution.
"Eleni has a record of demonstrated success across global platforms, and she'll be joining a team that sees offshore wind's potential growth as a true economic stimulus for America," said Lasse Petterson, GLDD's president and CEO. "This is the optimal time for us to leverage our expertise in this exciting and transformative market."
The announcement follows the news that GLDD plans to design and build the first Jones Act-compliant, purpose-built vessel for subsea rock installation in connection with the wind energy industry.
"I'm excited to join Great Lakes at the forefront of the emerging offshore wind energy industry," Beyko said. "It's a natural business progression for a company with more than 130 years' experience in dredging, marine engineering, specialized vessel design and safe offshore operations."
Beyko most recently was director of energy transition for Americas for TechnipFMC, a global oil and gas company. In that role, she supported the company's transition to wind energy and managed the Makani wind-borne energy spar offshore platform installation, in partnership with Shell and Google X. Before that role, Beyko spent more than a decade with Ford Motor Company. She has a doctorate degree in engineering, an MBA and two master's of science degrees from the University of Michigan.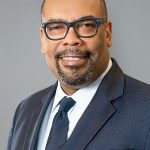 Todd Rives has joined the Port of New Orleans as vice president and chief commercial officer.
Most recently, Rives served as CMA CGM's vice president for marine sourcing, managing $1.7 billion in U.S. maritime operations, including contracts with key port authority terminals, stevedores and various barge, vessel and tug operators. He developed and oversaw a $10 million terminal agility cost-savings program and also facilitated new trans-Pacific and Latin America service opportunities to ensure commercial requirements with best-in-class cost and service agreements.
"I am thrilled to join the Port of New Orleans team at such a pivotal time as the port continues to execute its strategic master plan to meet and exceed the demands of the changing global market," Rives said. "I look forward to contributing to the port's momentum to capture new business and position itself as the Gulf gateway of choice well into the future."
Rives succeeds Bobby Landry, who will retire after 31 years with the port. During Landry's tenure as chief commercial officer, Port NOLA's cargo volumes have grown dramatically, with container volumes more than doubling over the last 10 years. Prior to COVID-19 impacts, the port's cruise business was on track to triple cruise passenger movements in 2020 over 2010. Landry has been responsible for Port NOLA's revenue-producing activities, including cargo and maritime leases, cruise and tourism, industrial real estate and vessel berthing. He worked closely with state and local economic development agencies to increase maritime-related investment in New Orleans and Louisiana, focusing on increasing port business by means of customer outreach, new service developments and joint venture opportunities.
"I have been truly blessed and honored to have been able to work at Port NOLA for over 31 years," said Landry, who will remain on staff until July to help transition Rives into his new role. "My career has been filled with exciting challenges and opportunities, but mostly with outstanding colleagues and business partners. I am happy to have played a small role in the growth and development of the port during my tenure."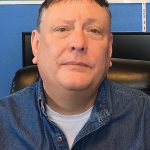 National Maintenance & Repair Inc. announced that Jeff Poston has been promoted to the position of general manager of National's Hartford, Ill., operation. Poston has been a long time employee and has spent 30 years with the company.
In making the announcement, Bruce McGinnis said, "Jeff has done a great job for the company while running the diesel engine shop at Hartford and has earned the opportunity to maintain our quality operation while increasing our business opportunities."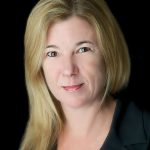 Beth Ann Frisher will join the Alabama State Port Authority senior management team as the new chief commercial officer effective February 18.
"Beth stood out amongst a very impressive list of qualified individuals seeking to lead this critical position at the authority," John Driscoll, director and CEO, said.
Frisher will be responsible for all commercial activities involving sales, marketing and real estate development.
She has extensive commercial maritime experience at the senior level in both the public and private sectors.  Prior to joining the port authority, Frisher served as the head of business development and international marketing at the Port of Oakland, Calif.  Her experience also includes more than 15 years with AP Moller-Maersk in both Europe and North America, directing sales and marketing, business processes and pricing initiatives.
Frisher earned her bachelor of arts from Duke University and her master of business administration from the University of North Carolina at Chapel Hill.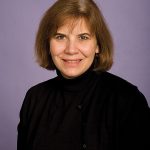 In another move, Driscoll named Judith Adams vice president of internal/external affairs for the port authority.  In this new role, Adams will lead the authority's government relations initiatives at the local, state and federal levels.  She will also lead port-wide administration for building services, service contracts and internal policy development.  Adams will continue to manage the port authority's community and public affairs, internal and external communications, public policy, and events, and she will serve as the port's economic development liaison.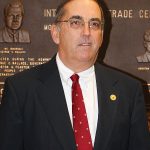 Driscoll also realigned internal operations.  Bill Inge will continue to serve as vice president of general cargo and intermodal, leading the general cargo and intermodal operations, but Driscoll has added Theodore Terminals and operating lease terminals management to Inge's portfolio of responsibilities. 
"These changes provide both business and administration management continuity for both our customers and employees and better align with the port authority's business objectives and strategies for growth," Driscoll said in a statement.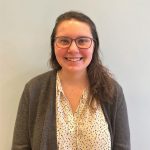 Taylor Smith has joined Bristol Harbor Group Inc. as a naval architect. Smith graduated from the University of Rhode Island in Kingston, R.I., with a bachelor of science in mechanical engineering in 2019. She is registered in the state of Washington as an engineer-in-training.
Prior to joining BHGI, Taylor worked as an ocean engineer at Glosten Inc. in Seattle, Wash., where she gained most of her knowledge of the marine industry. During her time at the University of Rhode Island, Taylor interned as a research assistant in Germany and at Navatek Ltd. in South Kingstown, R.I. as a software engineering intern.