Longtime Riverman Capt. Larry Jamison To Retire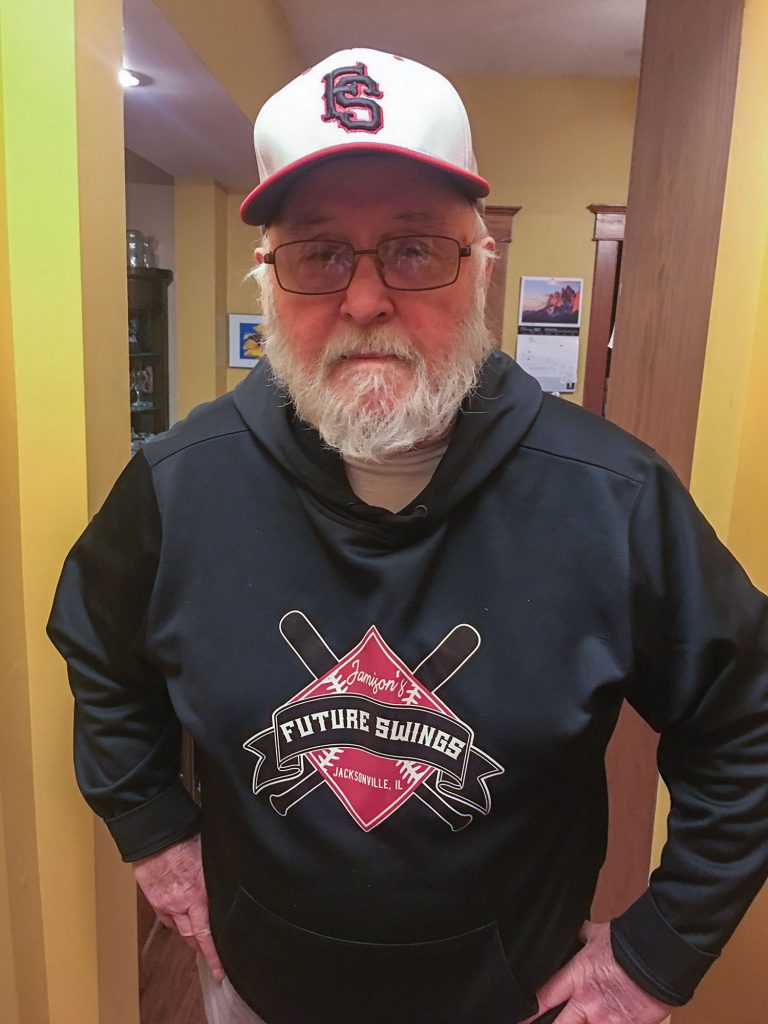 When he retires from Osage Marine Services in Naples, Ill., where he has been general manager for the better part of a career that has spanned more than half a century, Capt. Larry Jamison is planning to return to a sport he played in the Navy some 60 years ago. 
But first and foremost, about his career. To say he has a rich family heritage on the river would be an understatement. His father and four of his five brothers all worked on towboats. "One brother was an oddball and ended up working for the power company, but of the four who worked on the river, one was a chief engineer with Wisconsin Barge Line, and the others were all captains. My dad piloted for Blaske Barge Line, Riverway and Upper Mississippi River Towing. I also have an uncle and some cousins who work on the river. There's a bunch of us out there," he said.
 He started his 50-plus-year career in the maritime industry in 1969 as a deckhand on the mv. Irving Crown, owned by Material Services Company, working the sand and gravel trade on the Illinois Waterway. "We called it the mustard and ketchup fleet because that was the color of their boats," he said. He got his pilot's license in 1972 while there.
Then, before settling into a fleeting and harbor job in Naples with Consolidated Grain & Barge in 1978, he did stints with Twin City Barge & Towing, serving grain elevators on the Minnesota River, and with Agri-Trans, running tows from St. Paul to St. Louis. CGB brought him ashore as port captain and then manager in the 1980s, he said. When the company transitioned to Osage Marine in 1994, he was named general manager and has served in that capacity ever since.
Beside managing the boats at the Naples fleet, which is between Miles 55 and 66 on the Illinois Waterway, and overseeing tow building, switching, crew changing and barge cleaning, Jamison was active in industry efforts to improve navigation on the Illinois. "The biggest thing has been the rehabbed locks, but the Asian carp remain a problem, too," he said. Six of the locks on the Illinois were rehabilitated in one form or another recently. Jamison was a member of the Illinois River Carriers Association for 30 years, he said, and was chairman of the organization's captain's committee.
And now, about the sport he is getting back to: baseball. He explained, "Before starting on the river, I played baseball for three years in the Navy when I was stationed in Hawaii." He said he was known for his fast ball. "I didn't throw it 100 mph. like a lot of people do now, but I had pretty good stuff. The guys called me 'Fireball'!" After he retires this month, he plans to join his son in a venture named Future Swings, which is a six-field, instructional league for aspiring young players. 
As if coaching baseball weren't enough to keep him busy during his retirement, Jamison also intends to spend time in the sloughs and backwaters around Beardstown pursuing his other favorite pastime, trapping turtles. "I learned it from my dad and his brothers," he said. "I can't tell you how many we've caught over the years, but the biggest one weighed 24 pounds.
"They're snapping turtles, and how we catch them is by using baited hoop nets with openings that allow the turtles in but not out," he explained. "The meat is delicious when fried in wheat flour with some seasoning and, of course, the soup is good, too."
Jamison turns 80 February 20. When asked about his retirement, Jim "Goat" Patterson, the president and owner of Osage Marine, said simply, "I think he's earned it, wouldn't you say?"