Forty-four years after its founding, Midwest Tankermen Inc. is moving into its second generation of family owners.
Gail Loughlin founded the Lockport, Ill.-based company, which provides inland barge cargo transfers and dock operating services, in 1977.
At the time, she said, she was writing barge numbers on a steno pad from her kitchen table and answering her landline phone at all hours of the day and night.
"The first seven years, I was on call 24 hours a day, seven days a week," she said.
Sign up for Waterway Journal's weekly newsletter.
Our weekly newsletter delivers the latest inland marine news straight to your inbox including breaking news, our exclusive columns and much more.
Even when the business moved into an office, Loughlin's son James and daughter Shannon were underfoot. They grew up learning the business.
Now they are poised to lead it. James Loughlin is Midwest Tankermen's newly named CEO. His sister, Shannon Kroll, has been named director of human resources.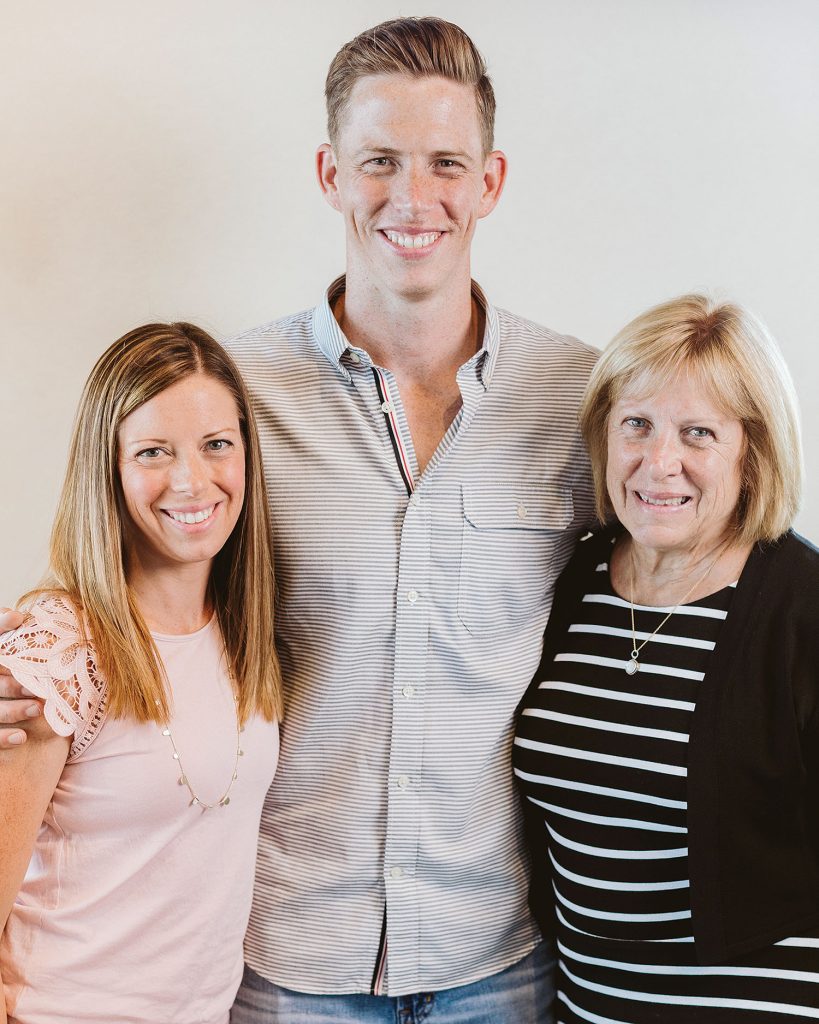 Gail Loughlin, who is now 72 with five grandchildren and one more on the way, said she is ready to step back.
"I want to spend more time with my family, and a 24-hour-a-day business doesn't really allow for that," she said.
At the same time, she said, James Loughlin is ready to step forward as CEO. He is also looking to add to what the business can offer its customers. Recently, for example, Midwest Tankermen has expanded into new markets, with one tankerman stationed full-time on the Tennessee River so far and plans for adding more. The company is also looking to start offering terminal services.
"We as a company are really excited to be able to do more for our employees and our customers," James Loughlin said. "By building upon our reputation, we are what we are growing and diversifying in several different ways and will provide more services and more opportunities for both our employees and our customers."
Part of his knowledge of how to steer the company has come not from family connections but from spending time through the years working in various roles within it. Now 31, James Loughlin started working for the company at 18, beginning as a tankerman trainee. He advanced through jobs in the field before coming into the office as a dispatcher and then moving into operations roles.
Kroll comes to her role after working in public education before leaving to begin her family. Over the past few years, she has been expanding her role within the company, including becoming familiar with the business' finances.
The Loughlins also refer to their 37 employees when they talk about family. Gail Loughlin said with employees on call 24 hours a day as barges come in day or night, the company has worked hard to retain employees by being cognizant of their needs, and scheduling them around important events such as birthdays, graduations and baptisms. 
During recent challenges, including the four-month closure of the Illinois Waterway last year and the COVID-19 pandemic, the company maintained its 40-hour guarantee and had no layoffs, James Loughlin said.
That has in turn led to loyalty from employees. The average tankerman tenure is eight years, Kroll said. When expanded to all employees, the average tenure is 11 years.
"And by extension, our customers become part of that family," Kroll.
Employees get to know terminal personnel and customers by name and to understand the needs of their businesses. When problems do happen to arise, Midwest Tankermen employees pride themselves on approaching customers not just with the problem but with several options for solutions.
"They're really the face of the company," Kroll said of employees. "They're the ones day in and day out taking care of our customers."
As Midwest Tankermen prepares for the future, James Loughlin said the company is at an exciting place. 
"We're at a point where we have so much potential right out in front of us," he said. "We're working off the hard work Sean [Gerrity, chief operations officer] and Gail have done for the past four decades. Now it's time for the next generation to step up and ensure continued success for our company and our customers."