No one was hurt when a towboat lost power and went through a gate of the Belleville Dam March 3 on the upper Ohio River, then free floated roughly 11 miles downstream.
The boat was the mv. Edith Tripp, owned by Paducah, Ky.-based Crounse Corporation.
"They were northbound out of the lock and had gotten about five football field lengths above the dam and lost power," Meigs County (Ohio) Emergency Management Director Jamie Jones said.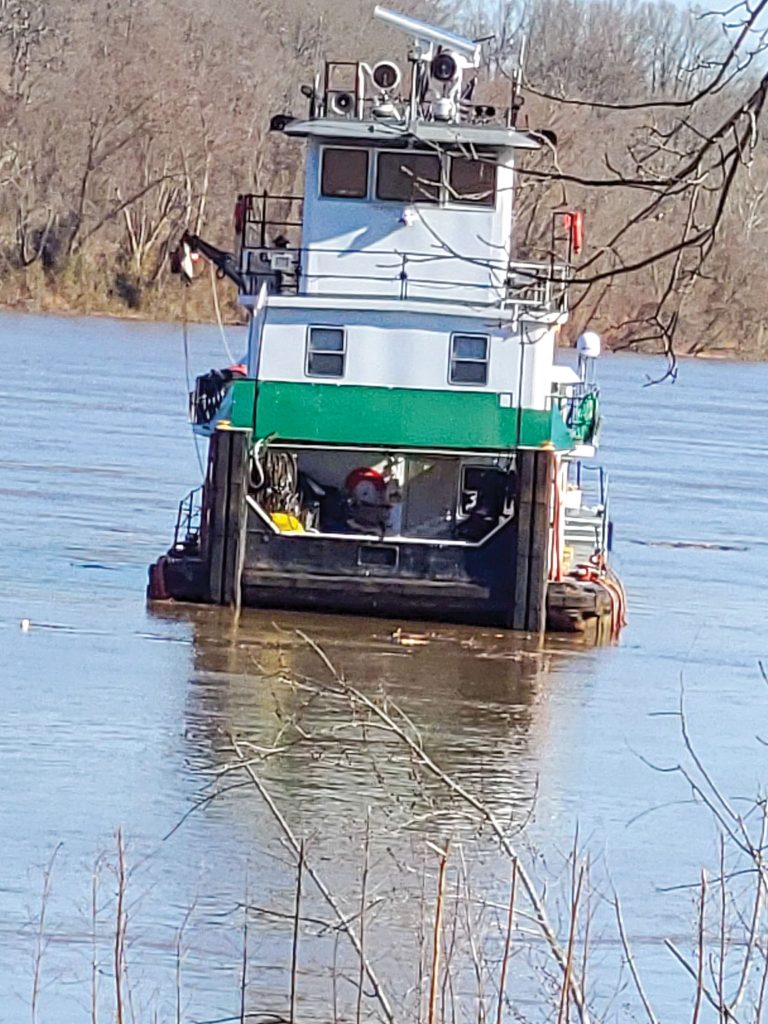 The single-screw towboat was pushing an empty gravel barge and had eight crew members aboard when the incident took place about 1:30 p.m. The crew got into two skiffs and escaped to safety at the dam.
"The towboat broke free from the barge and went through one of the gates and free floated down the river," Jones said.
The barge also went through a gate and got caught before freeing itself several hours later. Because of high water, the dam has been running all the gates wide open, Jones said.
As there were no other boats on the pool at the time, the Edith Tripp floated for roughly 11 miles, generally near the Ohio shore. At times it bumped into the shoreline but then nosed back out into the river, Jones said. The Mrs. Hatcher, owned by nearby business Valley Stone, recovered the Edith Tripp, Jones said. Hours later, the Mrs. Hatcher also recovered the barge when it freed itself and floated downstream.
There was no damage immediately noticeable to the Belleville Dam.
"Obviously, when the water levels go down a bit we'll be able to inspect more for damage," said Brian Maka, public affairs officer for the Huntington Engineer District.
Chief Warrant Officer Kate Cameron, public affairs officer with the Coast Guard's Marine Safety Unit in Huntington, Ohio, said the incident remained under investigation.
According to the Inland River Record, the Edith Tripp is a 1,800 hp. single-screw towboat built in 1976 by St. Louis Ship.