Callan Marine Launches Marine Construction Division
Callan Marine Ltd., a family-owned dredging company in business since 2009, announced March 8 that it has launched a new marine construction division, providing a broad range of turnkey marine, civil and specialty construction services along the Gulf Coast.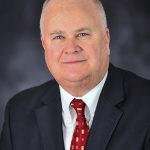 The division will be headed up by Greg Harner, a 36-year veteran of the construction and maritime industry. Harner brings experience in infrastructure development for deep-water seaports, port security, resort developments, marine terminals, cruise terminal facilities and commercial building projects within the U.S. and Caribbean.
"I have known Greg for more than 20 years, having worked together as young project managers, and knew when we launched our latest growth initiative that I wanted him on the team," said Maxie McGuire, president of Callan Marine. "We were fortunate enough to attract him and his extensive leadership and management talents, marine construction skills and commitment to our vision and mission. With Callan Marine's current leadership team, there is no limit to the great things that are ahead."
With an emphasis on serving both public and private clients, Callan Marine has extensive experience coordinating construction projects and completing projects using its fleet of construction assets. The new marine construction division has the capability to complete projects requiring 110- to 300-ton crane barges, including major marine bulk freight projects, container ship terminals, marina developments and new dock and pier construction. The division specializes in pile driving, pier and wharf construction, cofferdams, drilled shaft installations, steel sheet pile structures and tieback systems. 
Get the latest infrastructure and dredging news in your inbox.
Powered by the Waterways Journal and International Dredging Review, our monthly Infrastructure Report newsletter covers dredging, construction and civil engineering.