Paul Dittman Named New GICA President
The board of directors of the Gulf Intracoastal Canal Association (GICA), the organization representing maritime businesses connected to the Gulf Intracoastal Waterway, has announced that Paul Dittman will succeed Jim Stark as president of the association. Dittman will assume that role during the association's 116th annual seminar, set for August 4–6 in New Orleans.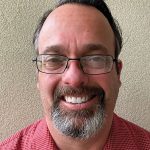 Dittman, a retired U.S. Coast Guard captain, currently serves as vice president of compliance, security and safety for Turn Services in New Orleans, a position he has held since 2019. Prior to that, Dittman served 28 years in the Coast Guard, where he spent most of his time in the Eighth Coast Guard District. Dittman worked in St. Louis, New Orleans, Baton Rouge, La., and Port Arthur, Texas. In his last assignment with the Coast Guard as chief of Western Rivers and waterways management, Dittman oversaw all aids to navigation and waterways management efforts on the GIWW and throughout the Western Rivers. He also served as chief of prevention for the Eighth Coast Guard District.
Dittman is a graduate of the Massachusetts Maritime Academy in Bourne, Mass., where he earned a bachelor of science in marine transportation and an Unlimited Tonnage Third Mate's license. He also holds a master of arts degree in national security strategy from the U.S. Naval War College in Newport, R.I.
He and his wife, Joan, live in Covington, La. They have four children.
Sign up for Waterway Journal's weekly newsletter.
Our weekly newsletter delivers the latest inland marine news straight to your inbox including breaking news, our exclusive columns and much more.
"We are thrilled to announce the selection of Paul Dittman as our prospective president," said GICA board chair Mary McCarthy. "Paul has worked closely with GICA for many years. His experience in the Coast Guard and towboat industry has prepared him very well for leading our association. Simply put, he knows our issues and membership."
"Paul's already been a great advocate for the towing industry," added Chas Haun, GICA chairman-elect. "I look forward to him continuing in that role with GICA."
Stark, who has served as president of the association for almost a decade, said he expects a smooth transition as he "turns the sticks" over to Dittman.
"It has been an honor and privilege leading GICA these past 10 years," Stark said. "I will especially treasure the great friendships developed through working with our industry and government partners. Paul Dittman is a great fit to lead the association into the future. I'm sure he'll be a strong, highly credible advocate for us and will seamlessly continue to maintain, and further cultivate, those partnerships. I look forward to working with him to transition the association to his capable leadership."
Dittman said he's had a passion for the Mississippi River and the waterways that hug the Gulf of Mexico, along with businesses at work on them, since the beginning of his career in the Coast Guard.
"Ever since making my first trip up the Mississippi River to New Orleans in 1990, I have been amazed by our inland waterways and the inland towing industry, and as a result intentionally spent the better part of my 28-year Coast Guard career serving in locations throughout the Western Rivers and Gulf Intracoastal Waterway," Dittman said. "I look forward to continuing to serve the entire towing industry as the GICA president and building on the strong relationships Jim has fostered over the past decade. I firmly believe most issues can be overcome with timely and effective communication, mutual respect and a strong spirit of cooperation, and I intend to make these my hallmarks as president."
Dittman said he'll draw on, not only his nearly three decades in the Coast Guard, but also his past two years in the private sector, as he approaches his new role as president of GICA.
"The opportunity to gain executive-level experience with a premier operator like Turn is invaluable," Dittman said. "As GICA president, I am now able to not only empathize with the government regulators I will be coordinating with, but will also be able to empathize with those being regulated, as I have walked a mile (or two) in each of their shoes.
"This diverse perspective, having served on both sides of the fence, will greatly facilitate my role as the marine industry's lead integrator between the public and private sectors throughout the Gulf Intracoastal Waterway," he added. "I cannot thank Turn Services enough for the faith, trust and confidence they afforded me over these past two years."