The river community is saddened by the recent passing of Shirley Ruck Burwinkle, 91, who served as calliopist on the Str. Belle of Louisville (1966–1970) and was organist for a brief time on the Str. Delta Queen. It was Burwinkle who kindly permitted this writer to play the Belle's calliope in 1968 when I was 14 years old. And it was truly an honor to be her successor at the brass keyboard in 1971. Burwinkle, long an avid reader of The Waterways Journal and a loyal supporter of the Howard Steamboat Museum, will be missed by many for her kindness and friendship. This week's Old Boat Column is fondly dedicated to her memory.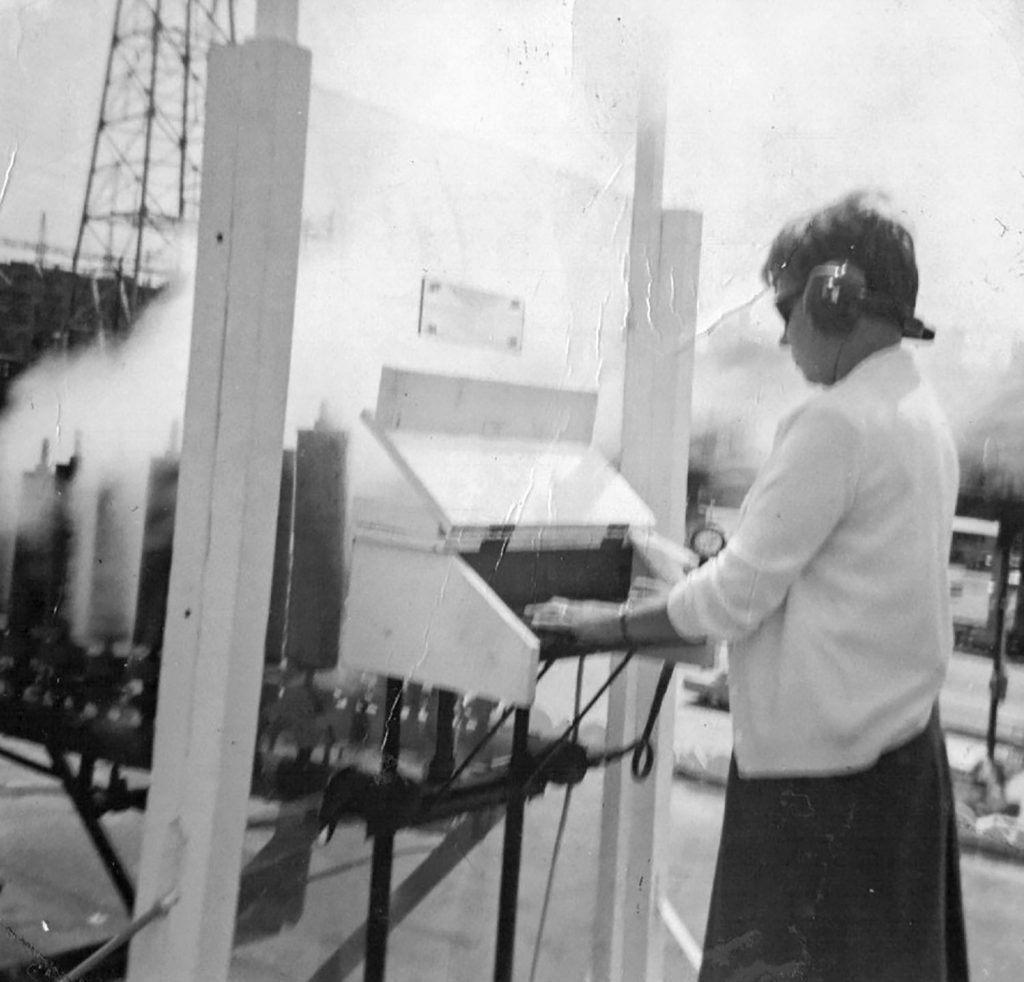 Patented in 1855 by Joshua Stoddard, of Worcester, Mass., the steam calliope was originally intended to replace church bells. Earlier, in 1851, William Hoyt of Dupont, Ind., had conceived of a device similar to Stoddard's, but he did not patent it. Later, Arthur Denny, employed by Stoddard's American Music, attempted to market a similar instrument in Europe, but it received little interest. In 1859, Denny demonstrated an "Improved Kalliope" in London that permitted the performer to control the steam pressure while playing.
Also known as a steam organ or steam piano, a calliope is typically very loud and audible for a great distance. It is not possible to vary the loudness or tone, with the only means of expression being in the pitch, rhythm and duration of the notes.
The whistles of a calliope are tuned to a chromatic scale. Inasmuch as the pitch of each note is greatly affected by the temperature of the steam, accurate tuning is virtually impossible.
Sign up for Waterway Journal's weekly newsletter.
Our weekly newsletter delivers the latest inland marine news straight to your inbox including breaking news, our exclusive columns and much more.
The number of whistles on calliopes varies, but 32 is considered traditional. In the glory days of steam, the calliope was commonly found in circuses and on riverboats, especially showboats and excursion vessels. Such instruments usually had brass keyboards in order to resist the heat and moisture of the steam; the player often wore asbestos gloves.
A number of extant calliopes (including those from the steamer Idlewild/Avalon and Showboat Majestic) were built by Thomas J. Nichol of Cincinnati, Ohio, who was in business from 1890 until 1932. Nichol used rolled sheet copper (such as used in roofing) for the resonant tube of the whistle, lending a sweeter tone than cast bronze or brass, which were the usual materials of the day.
Beginning in 1985, David Morecraft (1959-2016) of Peru, Ind., pioneered a resurgence in the construction of steam calliopes in the Nichol style. Two of those instruments can be heard today aboard the steamers Belle of Louisville and the Minne-Ha-Ha, at Lake George, N.Y.
The pronunciation of 'calliope' has long been disputed. Capt. J.W. Menke (1881–1968) longtime owner of the Goldenrod Showboat and numerous other floating theaters, maintained that showboat people always called the instrument "cally-ope," while others contested that it should be pronounced "ca-li-o-pee," named for the Greek goddess of beautiful voice. A rhyme, published over a century ago, addressed the controversy:
Proud folk stare at me,
Call me Calliope;
Tooting joy, tooting hope,
I am the Cally-ope!
At one of the more recent "River Ramblings" educational lectures at the Howard Steamboat Museum, historian/musician/steamboat buff Jonathan Tschiggfrie, of Dubuque, Iowa, presented a unique program tracing the history and use of calliopes aboard steamboats. Tschiggfrie is a graduate of the University of St. Thomas at St. Paul. Minn., and he was the recipient of two consecutive grants to research and document the chronology of the calliope.
Caption for top photo (click on photo for full image): Teacher and student: Calliopist Shirley Burwinkle and Keith Norrington aboard the Str. Belle of Louisville in 1969. (Keith Norrington collection)
Editor's note: For questions or suggestions regarding the Old Boat Column, Keith Norrington may be contacted by e-mail at curatorkeith@yahoo.com.