Obituary: Marty Ozinga III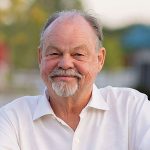 Martin "Marty" Ozinga III, chairman of the board of Ozinga, died April 26. He was 71.
Ozinga, a fourth-generation family business best known for its red and white striped concrete mixer trucks, currently has more than 2,000 employees in operations in Illinois, Indiana, Wisconsin, Michigan and Florida. Its subsidiary Middle River Marine is a full-service barging and marine services company that operates 10 river-based terminals on the Illinois Waterway between Peoria and Chicago.
Marty Ozinga IV, Ozinga CEO, issued the following statement: "It is with deep sadness that we inform you of the passing of our dad, Marty Ozinga III.  He passed away suddenly this morning at his home. Dad was loved by many, including his family, his coworkers, customers and friends in the community. Please keep the Ozinga family in your thoughts and prayers." 
Marty Ozinga III began working for Ozinga at 15 as a $1-per-hour laborer in the company's first yard in Evergreen Park. By 18, he was driving a ready-mix concrete truck for union wages while earning a degree in psychology at Calvin College in Grand Rapids, Mich. He became general manager in 1973 at 23 and, in 1985, succeeded his father as president of Ozinga.
Along with his cousins Rich and Jim, Marty III led the business through a period of tremendous growth, including expansion into the downtown Chicago market, where Ozinga supplied concrete for high-profile projects such as the construction of the new Comiskey Park (now Guaranteed Rate Field), the renovation of Soldier Field and the production of more than 250,000 cubic yards of concrete for the Dan Ryan Expressway. Through acquisition, Ozinga also expanded the company to much of Chicagoland and northwest Indiana.
In 2012, Marty III handed over the operations of the family business to his six sons and their cousin Jeff, representing the fourth generation of Ozinga ownership.