Garrett To Manage Merrill Marine Services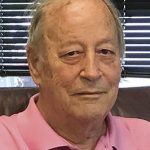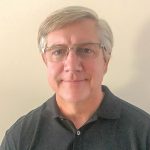 Merrill Marine Services, a well-known marine brokerage, appraising and surveying firm with offices in St. Louis and Paducah, has announced that James H. "Jim" Garrett has been appointed to manage the firm, effective April 1. He replaces its owner, Pete Merrill, who "after decades of owning and operating Merrill Marine Services and being a vital part of the marine industry, has elected to step away from the day-to-day operations and begin life, after 60-plus years of work," the announcement said. The firm was founded by Merrill's father in 1940.
Garrett has spent the last several years as a consultant in Paducah, assisting the leadership of a small, privately owned river towing firm, which also owns a shipyard and a limestone aggregate terminal. Before that, he spent nearly 30 years working for American Electric Power, for the most part managing Cook Coal Terminal.
"Our energy, goals and focus will be to continue providing our customers several more decades of supporting the marine industry in a professional and reliable manner," Garrett said, adding that he plans to begin meeting with each Merrill customer in the coming months.