When the mv. Rivers Wilson arrived at Master Marine in Bayou La Batre, Ala., in August of last year, the towboat already had a long history to its name, or in this case, names. 
The twin-screw towboat, owned since 2017 by Rock Ridge Investments, was built in 1958 by Nashville Bridge Company. St. Louis-based Inland Oil & Transport Company named the vessel the Lady Rose-Mary and owned it for about 37 years. The vessel was sold to Memco Barge Line in 1995 and renamed the mv. Paula K. Harelson. Three years later, Johnson Towing Corporation bought and renamed it the mv. Sarah Nicole.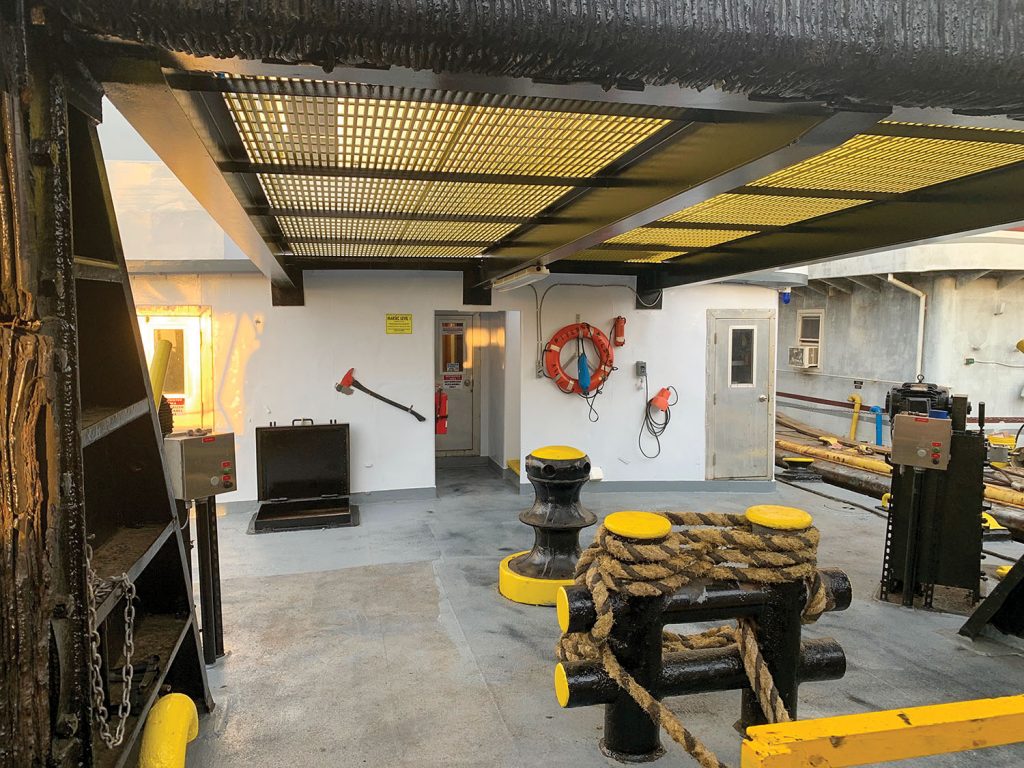 New Orleans-based Turn Services bought the vessel in 2006 and renamed it the Secretariat, after the famous racehorse that won the Triple Crown in 1973. Then, Grifco bought the vessel in 2009 and renamed it the mv. Clay Griffin. Genesis Marine acquired the Clay Griffin in 2011 but did not change the name, according to the Inland River Record. Rock Ridge Investments bought and renamed the vessel in 2017.
Rock Ridge Investments owner Rhonda Roof partnered with Three Mile Dry Dock & Repair in Mobile, Ala., to coordinate the refurbishment of the Rivers Wilson. The project was financed by Bank3 of Union City, Tenn.
Sign up for Waterway Journal's weekly newsletter.
Our weekly newsletter delivers the latest inland marine news straight to your inbox including breaking news, our exclusive columns and much more.
For the hull work, Three Mile Dry Dock turned to Master Marine, where about 60 percent of the old hull was cropped and renewed, along with the vessel's side shell and rub rail. With hull work complete, the vessel was returned to Three Mile Dry Dock, where the interior was refurbished by representatives from Performance Personnel Services, Armstrong Electric, Fyr Fyter and shipyard crew members.
Professional Marine Services handled the rebuild of the vessel's two EMD 12-645 main engines and its two John Deere 6048 generators, with Beard Equipment of Mobile supplying parts for the genset. Sabel Steel of Theodore, Ala., supplied the steel for the project.
ITOW (Inland Towing Operators Working Together) of Henderson, Ky., did survey work for the project and serves as the third-party organization (TPO) for the vessel. Budwine & Associates Inc. served as the marine consultant as shipyard crews prepared the vessel to meet all Subchapter M requirements. By mid-April, the vessel was complete and ready for inspection. Representatives from U.S. Coast Guard Sector Mobile granted its Certificate of Inspection (COI) April 16.
New Name, New Cause
When Coast Guard personnel granted the vessel its COI, it was under a new name, the mv. William Glen, named for Roof's father, William Glen Remley. Roof said, when it came to rebuilding and renaming the towboat, she wanted to honor her father for modeling the values that have made her successful in life.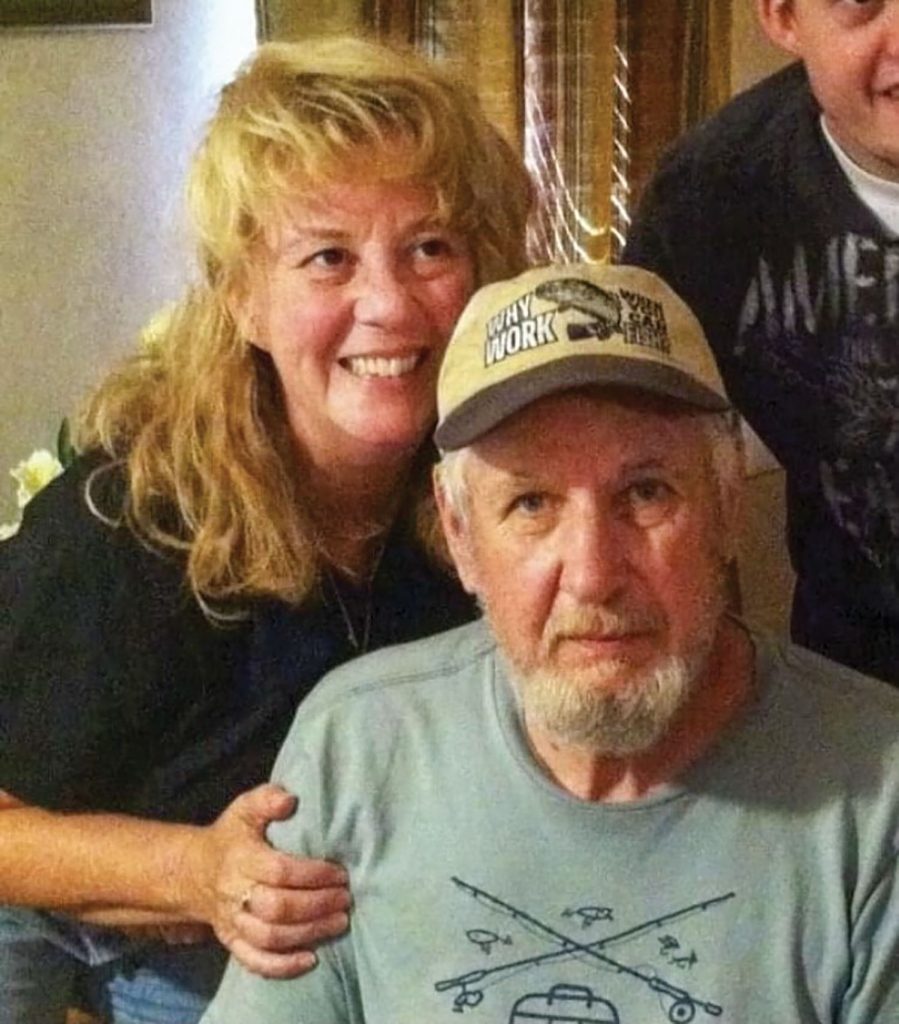 "For me as a woman, I'm where I am today because of the work ethic of my parents," Roof said. "My dad brought himself up without a high school education and taught his kids the value of life and hard work. Out of respect for him, I wanted to name the boat after my dad."
Roof said her paternal grandmother helped instill that work ethic in her father from the time he was a little boy.
"My grandmother, his mother, had her own farm and was an independent woman," Roof said. "She raised him without a dad. My dad was three years old when his dad left. My grandmother raised him on her own, and they passed down good values and hard work."
Roof's father worked in the grocery business for years. In the mid-1980s, he bought a convenience store, which he owned and operated until he retired. Roof, as well, was in the grocery industry until the early 1990s, when she got involved with the towing industry.
"I've been in it ever since, and I plan on retiring from it," she said.
Roof now lives in Murray, Ky., with her father, who is 84 years old.
Besides honoring her father, the mv. William Glen also pays tribute to women who have battled breast cancer. Mariners on the water and onlookers from ashore will notice pink trim on the boat and pink ribbons on its stacks.
Roof said that tribute to both survivors and those currently battling breast cancer carries enormous personal meaning for both her and her father. 
"In 2007, my mom was diagnosed with breast cancer," Roof said. "She died in January 2008, so my dad was alone after 52 years of marriage. Two years later, I was diagnosed with breast cancer."
In addition, Roof has two cousins who have had breast cancer. What's more, a good friend's wife is currently battling breast cancer.
"Unfortunately, it's pretty common for women these days," Roof said.
To promote breast cancer awareness and also provide mammograms, Roof has decided to donate a percentage of profits from the mv. William Glen to a breast cancer foundation. In particular, Roof wants to promote mammograms.
"My big thing is, if I had not had a mammogram, I wouldn't have known," she said. "If I hadn't gotten my mammogram annually, I don't know if I'd be here now, because it might not have been caught until it was too late."
Like the barges Roof owns, the mv. William Glen will go on charter to a lease partner. She said she hopes the vessel will eventually make its way up to Kentucky, so that her dad can see it—and see his name on the nameplate.
"He doesn't know yet—I've been waiting to tell him," she said. "I've told some family members, and we're hoping it'll make a trip up this way so I can surprise him with it." 
Caption for top photo: Although it still bears the nameboards of the Rivers Wilson in this picture, the mv. William Glen sports pink ribbons for breast cancer awareness on its stacks.