Obituary: Capt. Travis Porche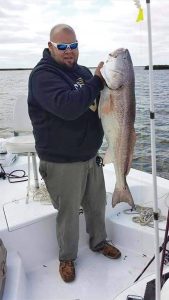 Capt. Travis Jeremy Porche, 35, a former captain for Genesis Marine, died January 25 after a brief hospitalization. He started working at age 18 as a deckhand with Horizon Maritime, then worked his way up as a tankerman, steersman and pilot for Enterprise Marine.
He later moved to Genesis Marine, where he served on the Renee Davison, and then took over the then-new mv. Callie M. Etheridge.
His younger brother, Seth Porche, also worked as a deckhand for Genesis for a short time.
"Travis was my best friend," said Capt. Paul Guidry, port captain for Genesis. "He was an uncle to my kids, and one of the best boatmen you could ask for. He was a natural at the wheel; I would show him how to do something, and he would pick it up like nobody I ever trained."