When Maritime Partners CEO and co-founder Bick Brooks' parents, Ned and Louise, and brother, Avery, traveled from the Northeast to New Orleans at the beginning of May, they thought it was merely a long-awaited post-COVID vaccines trip to see one another and enjoy some seasonal south Louisiana delicacies, namely boiled crawfish and charbroiled oysters.
And so it came as a huge surprise to Brooks' whole family when he announced that one of the reasons he'd invited them to town for that particular weekend was to christen Maritime Partners' newest towboat, the mv. Ned Brooks, which is named for Brooks' father. 
"He didn't know about it 'til yesterday," Brooks said the morning of May 1, standing with his family alongside the moored mv. Ned Brooks. "He had a big smile across his face. It's very exciting for them, and it's a great way to honor my parents."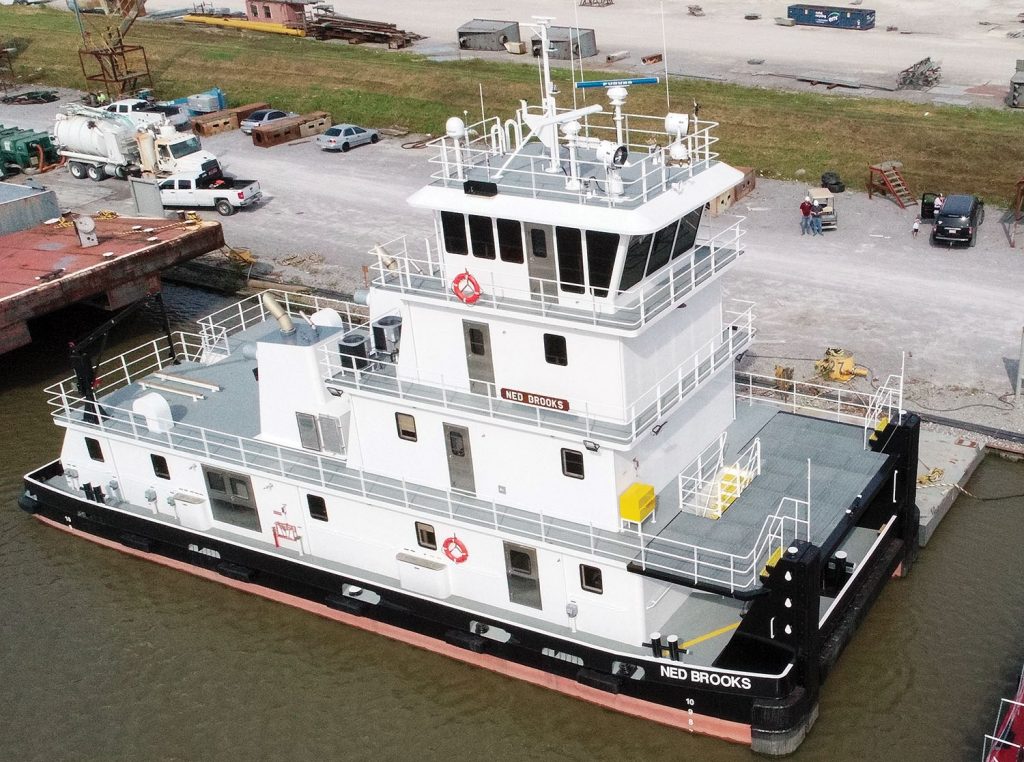 The mv. Ned Brooks is the fourth of 15 Entech-designed towboats that Belle Chasse, La.-based C&C Marine & Repair is building for Maritime Partners. The next boat in that series, the mv. Erin M. Brooks, is named for Brooks' brother Avery's wife and is due out in mid-June.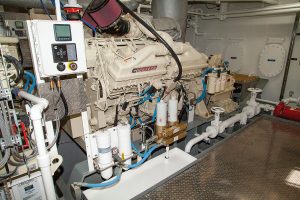 The 2,600 hp. Ned Brooks is powered by a pair of Cummins QSK38-M1 main engines from Cummins Mid-South that drive Reintjes WAF 665 reduction gears from Karl Senner LLC. That drive package turns four-blade, 82-inch by 67-inch fixed-pitch propellers from HS Marine Propulsion. The steering, alarm and monitoring systems aboard the mv. Ned Brooks are by Rio Marine & Hydraulic. Cummins Mid-South also supplied the Ned Brooks' two Cummins QSB7-DM 99 kW generators. 
The mv. Ned Brooks features a soft-core joiner system from Marine Interior Systems for enhanced sound dampening and fire safety. Wheelhouse Electronics supplied the vessel's navigation and communication equipment, which includes Furuno radar equipment, a Standard VHF radio, an Alphatron swing meter, a Young weather sensor and an Intellian satellite TV antenna. Atop the pilothouse, the mv. Ned Brooks has a pair of Carlisle & Finch 1,000-watt searchlights, and on deck it's equipped with a pair of Patterson 40-ton winches from Donovan Marine.
Addressing the small crowd of friends, family, vendors and staff members from both C&C and Maritime Partners, Brooks credited his father with the genesis of the company he co-founded with Chief Operating Officer Austin Sperry.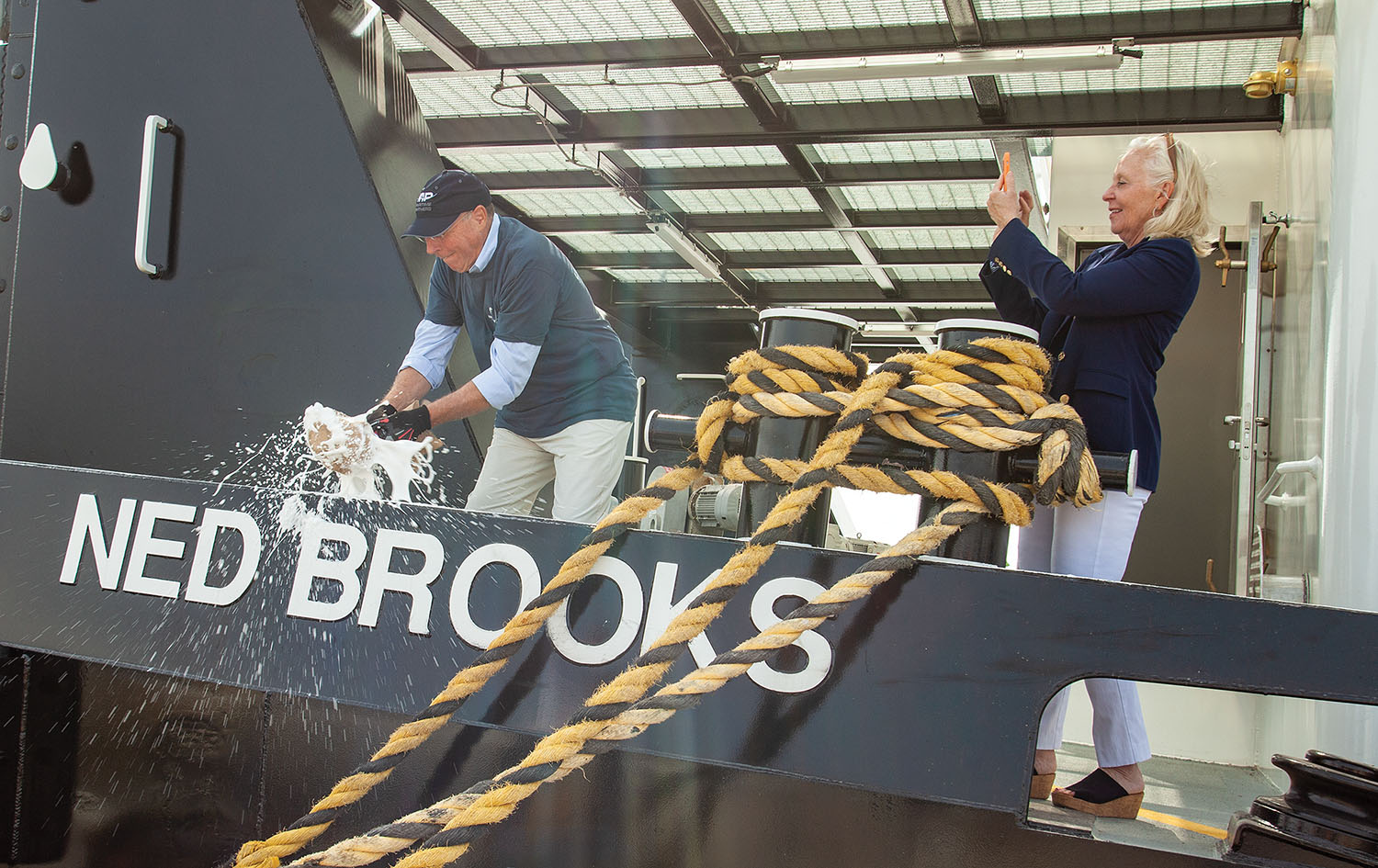 "About six years ago, I was living in New York, working about 50 hours a day," Brooks said. "I was really trying to figure out what I wanted to do with my life after all that hard work. I came up with this idea for a towboat leasing business, on top of some other ideas I was thinking about."
Brooks and his father met for lunch to talk over the idea that would ultimately become Maritime Partners, the company that now owns more than 550 towboats and barges, which operate on long-term lease.
"I was hesitant to tell him about it, coming from the finance world of New York to the bayou down here in Louisiana," Brooks said. "I laid out the idea to him, and without hesitation, sitting across the table from me at lunch, he said, 'Bick, I think you should go for it.'
"I can tell you with absolute certainty," Brooks added, "if I hadn't had that conversation with my dad, we wouldn't have started this business."
Brooks closed by simply thanking his dad for the role he's played in his life.
"I can't thank him enough for the support he's given me the last 37 years," Brooks said. "Congrats, Dad."
Standing aboard his namesake vessel, just aft of the push knees, Ned Brooks heaped praise on all three of his children.
"There are many events in a parent's life that can make the parent very proud," he said. "Bickford, Avery and Madeline have given us many, many opportunities to be proud of them.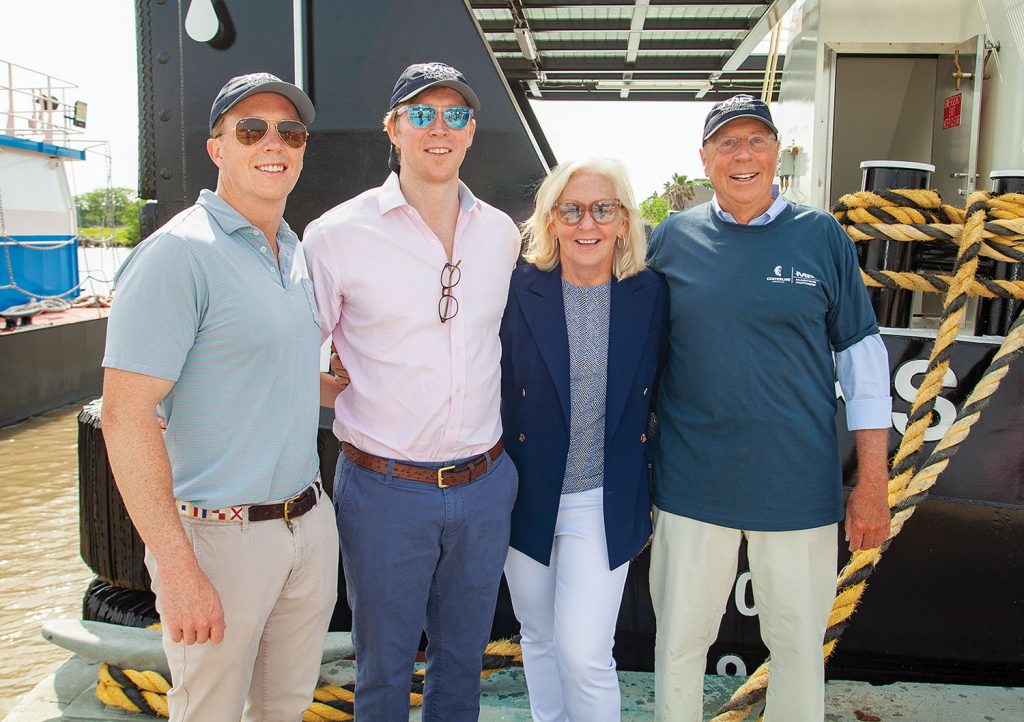 "This is something of another order," Brooks added. "It's not often that a father gets a motor vessel named after him. Bick, I can't tell you how proud I am of you."
Capt. Joy Manthey, chaplain with Seamen's Church Institute, led those gathered in a prayer for the mv. Ned Brooks and the crew who will serve on the vessel. Ned Brooks then officially christened his namesake vessel by breaking a bottle of champagne over the gunwale.