Corps Of Engineers Inducts Four Into Gallery Of Distinguished Civilians
The Corps of Engineers inducted four new members into its Gallery of Distinguished Civilians in an April 23 ceremony.
Kisuk "Charlie" Cheung, Patricia "Pat" McNabb, Earl H. Stockdale and Steven L. Stockton are all Corps retirees "whose careers were the hallmark of exceptional civilian service," the Corps' headquarters division said in a social media post.
The gallery was established in 1955 and was formed to recognize civilians who rendered exceptional service to the Corps headquarters, said Lt. Gen. Scott Spellmon, 55th chief of engineers and commander of the Corps, in his remarks.
"The selection criteria for admission are arduous," Spellmon said. "Members have to accomplish their assigned duties in an outstanding manner, develop methods and procedures that produce extraordinary benefits to the command and contribute substantially to the reputation and honor of the U.S. Army Corps of Engineers."
Including this year's four inductees, the gallery is made up of 101 members. Of those, 47 are from civil works, 23 from military programs, six from real estate, five from resource management and five from human resources.
Sign up for Waterway Journal's weekly newsletter.
Our weekly newsletter delivers the latest inland marine news straight to your inbox including breaking news, our exclusive columns and much more.
"Looking at some of the photographs hanging in the gallery, you get a sense of not only of the dedication, ability and skill of our exceptional civilian leaders in the past but also how much the U.S. Army Corps of Engineers has changed since the gallery was established nearly 75 years ago," Spellmon said.
The Corps provided biographical information for each of the new inductees.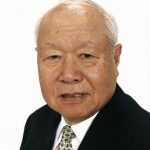 Kisuk "Charlie" Cheung
Cheung joined the Corps' Far East District in 1958. During his career of roughly 40 years he held a variety of assignments, each one with progressively more responsibility.
When he retired in 1998, he was the chief of the Engineering and Construction Division at Corps headquarters in Washington, D.C. In this position, he provided executive leadership for all technical activities during planning, design and construction for worldwide military, civil works and environmental projects as well as support to others and international programs within the Corps.
Previously, he was chief of engineering in the Alaska District and the engineering director for the combined Pacific Ocean Division and Honolulu District.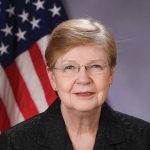 Patricia "Pat" McNabb
McNabb was hired in the Corps headquarters in May 2002 as the chief of the human resources development division. In July 2004, she was appointed as the deputy director of human resources, where she administered a comprehensive human resources program for 32,000 civilian and 700 military personnel across the Corps' divisions, districts and field operations. She remained the deputy director for 10 years until her retirement in 2014.
Her achievements include improving the Corps' ratings on the Office of Management and Budget Human Capital scorecard, serving as human resources adviser to emergency personnel during Hurricane Katrina recovery efforts, co-creating the Corps' family readiness program and leading the Corps' efforts on recruitment and retention of scientists and engineers.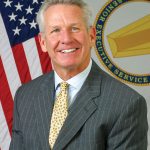 Earl H. Stockdale
Stockdale devoted more than 41 years to federal service, providing expertise on some of the nation's most pressing legal challenges, the Corps said.
He joined the Corps of Engineers in 1973 and served as chief counsel for the Corps from 2004 to 2014.
Stockdale was an expert on the Army's water resources and development programs, offering guidance on the restoration of the Florida Everglades and on the response to Hurricane Katrina. He also advanced the Army's effort to improve military family housing.
Previously, Stockdale was deputy general counsel of the Army for civil works and environment, advising the secretary of the Army on complex legal and policy issues. He received the Army's highest medal for civilian service four times and received four presidential commendations.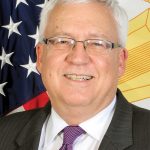 Steven L. Stockton
Stockton served as the director of civil works for more than a decade and was responsible for managing and directing policy for Army civil works, a $5 billion annual program of water and related land resources. 
After natural disasters and supplemental appropriations, the annual program periodically increased to more than $15 billion.
He was a regular speaker at waterways industry conferences and events.
In 2005, he served in the Gulf Region Division in Iraq as the director of business management, where he led execution of a $12 billion reconstruction effort.
His previous assignments, all with the Corps of Engineers, include a variety of senior level positions with the South Pacific Division and the Portland District. He served more than 40 years with the federal government, including four years as a Naval officer.