Industry People On The Move—June 2021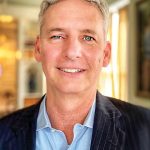 John Herren has been named CEO of Wood Resources LLC.
Herren brings more than 30 years of experience in the offshore energy and marine industry.  He most recently held the position of president and CEO at Alabama Shipyard LLC in Mobile, Ala.  Herren began his career working as a commercial diver in the United States and West Africa, transitioning to management roles within the offshore oil and gas services industry in 1999. He has held multiple leadership and executive management positions, including general manager of EPIC Diving & Marine, vice president-operations of subsea services at Bisso Marine, vice president and general manager at Tetra Technologies and president of U.S. operations at EPIC Companies.
Herren is deeply invested in the Gulf Coast community, where he has lived for more than 30 years, having served on the advisory board of Junior Achievement, and currently sitting on the executive board of Heart Gift Louisiana. HeartGift works with Children's Hospital of New Orleans to provide lifesaving heart surgeries to children from around the world. He has also dedicated time and resources to improving safety standards within the energy industry by sitting on boards with Santa Barbara City College Marine Program, the U.S. Gulf of Mexico Diving Safety Work Group and leading a National Offshore Safety Advisory Committee (NOSAC) working group to revise a portion of the U.S. Coast Guard Code of Federal Regulations. In 2010, John co-authored a textbook for the University of Texas to improve the Petroleum Extension Program's curriculum. 
Herren has a bachelor's degree in business management from Northwood University and an MBA from Tulane University.  He has been a resident of the greater New Orleans area since 1990 and currently lives in New Orleans with his wife, Ann Bower Herren, and their daughter, Livingston.
Kevin O'Rourke has joined St. Louis-based coatings manufacturer Carboline Company as vice president-operations.
O'Rourke has been in the chemical manufacturing industry for almost 30 years and has a wealth of knowledge in the chemistry and technology behind it. He began his career with Hydrite Chemical Company as a product development chemist. He developed an interest in the manufacturing process, assisting customers with their products as a sales support engineer. Eventually, O'Rourke transitioned into production and engineering management for one of its largest plants. More recently, he had multi-site responsibilities as an operations manager at Hawkins Inc. and was with Henkel as a director of plant operations.
He is a graduate of the University of Wisconsin-Whitewater.
"We are very excited to welcome Kevin to the global executive team," said Chris Tiernay, president and chief operating officer of Carboline Company. "His experience will be invaluable in servicing our customers in a manner that has become synonymous with the Carboline brand."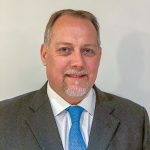 Stuart Crawford has been appointed managing director of e1 Marine, a global renewable energy company jointly owned by Ardmore Shipping Corporation, Maritime Partners and Element 1.
Prior to his appointment, Crawford was CEO of Clean Ocean LNG, fleet director of Seaspan Ship Management and head of technical at Pioneer Marine.
 Crawford is a highly experienced merchant navy officer who served 20 years at sea and progressed to the rank of chief engineer. He is a graduate of South Shields Marine School's Marine and Mechanical Engineering program and the Copenhagen Business School's Blue MBA.
"I'm excited to be joining e1 Marine at such a critical moment for the global marine industry, as it seeks innovative, scalable and commercially viable solutions that can help to meet its decarbonization goals," Crawford said. "With one-third of the hydrogen this technology produces coming directly from water, e1 Marine is able to deliver readily available technology that reduces CO2 emissions by a minimum of 25 percent at a competitive price."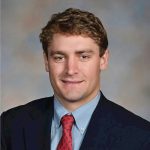 Forrest Walker has joined TDI-Brooks as a field geotechnical engineer.
Skilled in soil sampling and testing techniques, CPT and seismic analysis, project reporting, lab soil testing and environmental site investigations, Walker received his undergraduate degree in geological engineering from the University of Mississippi. He is also a certified E.I.T. in Texas working toward his Professional Engineers license.
He joins TDI-Brooks from Fugro USA Marine, where he held the position of field geotechnical engineer responsible for overseeing data acquisition during offshore operations and assisting in site investigation and engineering analysis reporting.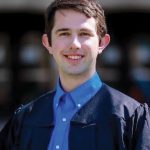 Jeb Hamel has joined Bristol Harbor Group Inc. as a naval architect.
A graduate from the University of Michigan with an M.S.E. in naval architecture and marine engineering, Hamel previously worked as a naval architecture intern at BMT Designers & Planners in Arlington, Va., where he gained significant experience creating general arrangement plans and performing stress and weights calculations for naval designs. He also has experience in AutoCAD, Excel, Navisworks and MATLAB.