For the fourth year, 40 of the industry's future leaders were honored at the Inland Marine Expo with the "40 Under 40" award, which recognizes individuals for their outstanding contributions to the inland marine transportation industry in a variety of fields. All 40 honorees were nominated by executives and peers for their hard work and dedication to the industry.
Over the course of 10 weeks, The Waterways Journal is featuring all 40 recipients. This week we recognize Blake Enloe, Mason Eustis, James Fowler and Ramona Gaither.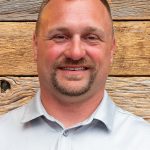 Blake Enloe
Blake Enloe, 36, is the founder and president of Legacy Corporation in East Moline, Ill.
He began Legacy Lawn & Landscape as a teenager and continued to grow it into Legacy Corporation. The business specializes in marine construction, habitat restoration, dredging, excavating and land clearing. Legacy now has 25 full-time employees with more than 146 years' combined experience. The company has completed more than 126 projects.
Chad Pregracke, founder and president of Living Lands & Waters, said Enlow is hardworking, driven and a true leader. He is always reinvesting in his company and purchasing equipment to keep his competitive edge. 
"I have known Blake since he was mowing lawns," he said. "He always wanted to work on the water. Fast forward time to present day, the dude has acquired 16 excavators, two towboats, eight barges and a 150-ton crane for his operation. He's on the move, and he is just getting started!"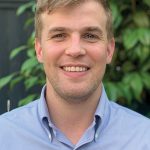 Mason Eustis
Mason Eustis, 32, is director of operations for Canal Barge Company in New Orleans, La.
"Mason CAN do it all and HAS done it all, with a smile on his face, pep in his step and a non-stop devotion to his customers, fellow employees and everyone in-between," said Taylor Stulb, who handles business development for Moxie Media.
Eustis started as a dispatcher at Canal Barge a few years before Stulb.
"It always amazed me how he was able to take a difficult situation and handle with such professionalism and humility," she said. "No matter what he was doing, he would stop to do everything he could to not only help his coworkers but really engage with them as a teacher, of course without any judgment or frustration. Mason was always the first to take ownership of a difficult task or project, complete it without issue and never seeking praise for his work."
She added that he is a hard worker, a team player, a problem solver, a mentor "and above all, a great person, inside and out."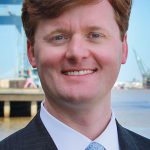 James Fowler
James Fowler, 32, is managing director for marine and stevedoring operations at Cooper Marine & Timberlands and executive vice president of Blakeley BoatWorks in Mobile, Ala.
He was named to the positions in 2020 when, at age 31, he became the Cooper/T. Smith Corporation's youngest senior executive worldwide.
As managing director at Cooper Marine & Timberlands, Fowler manages 20 towing vessels, more than 400 hopper barges and one of the country's largest fleet of dry bulk gantry and floating cranes, along with several hundred mariners, terminal operators and support staff. The company has stevedoring operations at the Port of Mobile along with numerous inland marine terminals throughout Alabama and Mississippi. Its marine footprint includes the Tennessee-Tombigbee River system, the Gulf Intracoastal Waterway and the Ohio, Illinois, Arkansas, Cumberland, Black Warrior, Tennessee, Mobile and Mississippi rivers.
As executive vice president of Blakeley BoatWorks, he leads a full-service shipyard specializing in small vessel repair, barge repair and new vessel construction. The shipyard is equipped with a 1,900-ton floating drydock, 600-ton travel lift and four covered fabrication shops, all situated on 26 acres in the Port of Mobile, Ala. It has the capacity to simultaneously service up to 15 towing vessels and barges.
Previously, Fowler served as vice president for information technology and assistant vice president at Cooper/T. Smith Corporation. Prior to returning to his home state of Alabama, he was operations manager for Crescent Towing in New Orleans, La., and as manager of stevedoring and maintenance operations at Cooper Consolidated in Darrow, La.
Fowler earned his master of business administration with a specialization in finance from the A.B. Freeman School of Business at Tulane University. He obtained a bachelor of science degree from the Culverhouse College of Commerce and Business Administration at the University of Alabama. He is vice chairman of the Mobile Port Authority and serves on the boards of directors for the American Waterway Operators, Reese's Senior Bowl, the Propeller Club of Mobile and the city of Mobile Industrial Board.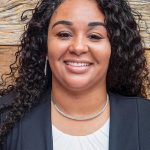 Ramona Gaither
Ramona Gaither, 33, is human resource manager for Wepfer Marine Inc. in Memphis, Tenn.
She started out in the marine industry about four years ago.
"Since coming on board, she has made a huge impact in our company by the way she has led and formed our HR department and learned the intricacies of maritime HR," said Walt Wepfer, senior vice president of corporate operations. "Her values align very well with the Wepfer Marine values in how she treats every employee with respect and upholds a high standard of expectation from herself and others. She has successfully navigated us through starting a human capital management system and other initiatives to provide us with higher quality employees and increase the quality of communication between management and employees to show respect to all."
Wepfer added that Gaither has learned much of the maritime jargon and has a desire to push for more and continually improve Wepfer's systems.
"There are numerous instances over the past four years where I do not know what we would have done without her," Wepfer said. "She has helped provide clarity during tough decisions and has allowed us to successfully navigate difficult circumstances."
Gaither has also formed relationships with many HR managers in the industry and has worked with the American Waterways Operators in presenting best practices and helping navigate issues, including COVID-19.
"She has been a great help during this pandemic and helping maintain our policies and protect our employees," Wepfer said. "She has set up countless connections with medical facilities and personnel to expedite our testing and care of employees. I am very thankful that Ramona is a part of our company and look forward to seeing what she will accomplish over the next four years and beyond."