Ports Of Indiana Welcomes New Mount Vernon Port Director, Team Members
The Ports of Indiana recently announced it has hired a new port director and information technology manager and promoted a controller to its new chief financial officer.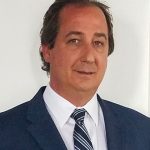 Bernard "Ben" Weithman is the new Ports of Indiana-Mount Vernon port director. 
Doug Mitchell is the information technology manager. He will coordinate and lead all computer-related activities. He had been a consultant with the Ports of Indiana since 2019.
Erica Jackson is the new chief financial officer. She started with Ports of Indiana in April 2019 after working as manager of logistics accounting at BRT.
Sign up for Waterway Journal's weekly newsletter.
Our weekly newsletter delivers the latest inland marine news straight to your inbox including breaking news, our exclusive columns and much more.
As director, Weithman will lead port operations and business development for the Mount Vernon port. His industry experience includes more than 30 years in business development, startup and long-term sustainable operations. As a senior-level executive in the transportation, agriculture and freight sectors, he most recently served as a senior transportation market consultant at IHS Markit. He also worked for four years at Consolidated Grain & Barge as a grain merchandiser.
 "With Ben's transportation and agriculture experience, he is the perfect fit for Mount Vernon's port director," Chief Operating Officer Andrea Hermer said. "Mount Vernon is well positioned for future growth and we're confident that Ben will lead that charge."
Weithman has a bachelor's degree from Ohio State University and a master's of business administration (MBA) from the University of Southern Indiana.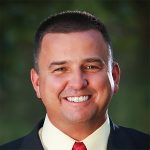 He began his career in the family construction and real estate development business.
"After going back to college in my 40s to finish my bachelor's degree, CGB recruited me, and my family moved to Evansville where I started as a grain merchandiser for Consolidated Grain & Barge (CGB)," he said. "After a stint with a local co-op as a merchandiser/trader, IHS Markit reached out to me with the opportunity to join their agri-intelligence group as a senior transportation market consultant. In that role, our group analyzed the transportation markets and forecast volumes and pricing. Additionally, we also worked on specialty projects. There was never a dull moment."
The return to Mount Vernon represents a bit of a homecoming for Weithman, as he worked at CGB at the port previously.
"Starting in a new industry in a new location, I will always be grateful to CGB for affording me that opportunity," he said. "It was with CGB where I really learned the grain industry. While there, I handled commercial grain purchases, which involved a significant amount of trucking and where I learned the ins and outs of ag logistics."
Weithman said he was interested in the position as director of the port in Mount Vernon because he and his wife had been looking for an opportunity to return to southwest Indiana to be closer to their twin sons, who both live in Evansville.
"When this position was posted, on a suggestion from a friend, I took a look at the job description," he said. "I felt that the responsibilities and objectives really lined up with my 30 years' experience in business. The chance to utilize my construction and development background and still stay close to the agriculture and logistics industries was very appealing to me. The added bonus was that we could move back to an area I was familiar with and be close to our sons."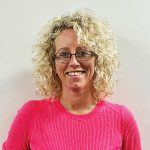 As port director, Weithman said he hopes to help in the continued growth of the organization.
"The Ports of Indiana as an organization and the Ports of Indiana-Mount Vernon, specifically, have a long track record of being incredibly successful, driving positive growth for southwest Indiana," he said. "My goal is to continue that tradition while bringing a fresh perspective to a very talented team of professionals."
Apart from that, he said, he considers himself to be a positive, results-oriented individual.
"I enjoy tackling complex issues and working on creative solutions that benefit everyone involved," Weithman said. "I have always felt that your team is your greatest asset, and I am excited to be a part of the team at the Ports of Indiana."
The Ports of Indiana welcomed its new team members.
 "Our ports team is exceptionally talented and focused on our mission to develop and maintain a world-class port system," Ports of Indiana CEO Vanta E. Coda II said. "I'm pleased to welcome Ben to Mount Vernon and continue working with Erica and Doug, who all contribute to the success of our organization."