For the fourth year, 40 of the industry's future leaders were honored at the Inland Marine Expo with the "40 Under 40" award, which recognizes individuals for their outstanding contributions to the inland marine transportation industry in a variety of fields. All 40 honorees were nominated by executives and peers for their hard work and dedication to the industry.
Over the course of 10 weeks, The Waterways Journal is featuring all 40 recipients. This week we recognize Gabe Gattle, Stuart Gordon, Blake Hebert and Adam Hustead.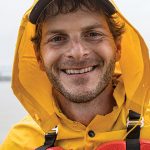 Gabe Gattle
Gabe Gattle, 38, is vice president of transportation for Terral RiverService Inc. of Lake Providence, La.
Gattle has a degree in chemical engineering with a minor in chemistry, along with a master's degree in business. He began his career at Terral RiverService as an account manager in June 2008, eventually being promoted to his current position.
"Gabe has shown himself to be a dedicated leader in our company and the industry as well," said Johnny Martin, chief operating officer of Terral RiverService. "He works diligently with industry partners as well as with the Corps of Engineers and Coast Guard to improve river operations and safety. Gabe has worked with our local and national politicians to secure funding for dredging and other maintenance needs on our inland waterways. He is a young man with integrity and dedicated to providing quality service to our customers."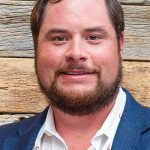 Stuart Gordon
Stuart Gordon, 34, is operations manager of the St. Louis and Wood River divisions of Economy Boat Store of Memphis, Tenn.
Gordon gained exposure to the river industry while working with a staffing agency during the day and going to school at the University of South Alabama at night. TransMontaigne Product Services placed him as a temporary laborer, and a year later he was officially hired as terminal operator at the age of 21.
In late 2010, Radcliff/Economy bought the TransMontaigne Mobile operation, and Gordon assumed the role of terminal manager, supporting new operations manager Steve Gordon (no relation).
"Stuart was very eager for the challenge," Steve Gordon said. "He took the bull by the horns, learning things on the fly, but never backing away from a problem. He did an exceptional job managing Coast Guard and EPA inspections, and his group of operators performed great due to his leadership while in Mobile."
In August 2019, Economy Boat Store, parent company of REMS, asked him to relocate to the greater St. Louis area to lead Economy's Wood River and St. Louis locations as operations manager, making him the youngest operations manager in the company at 32 years old.
"Stuart brought a winning culture founded on operational excellence and hard work to the Midwest and rapidly earned the respect of his team," said David Reynolds, managing director of EBS. "Stuart leads with a passion to get better every single day, and his focus on continuous improvement empowers our team to deliver a better experience for our customers. He is a rising star of the inland waterways, and we are proud to have him on our leadership team."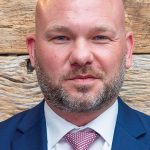 Blake Hebert
Blake Hebert, 38, is general manager of the general cargo division for Associated Terminals in Chalmette, La.
He is responsible for supervising the terminal, logistics, customer service and stevedore operations for the division.
Hebert has more than 13 years of experience in operations, logistics and customer service. Following his graduation from Southeastern Louisiana University in 2007, Hebert began his career with Associated Terminals in 2008 as a logistics coordinator in the bulk cargo division. In 2014, he joined the general cargo division and served as logistics and operations coordinator. He was then promoted to customer service and logistic manager in 2016 and was named general manager this year.
A 2007 graduate of Southeastern Louisiana University, Blake has over 13 years of experience in operations, logistics and customer service to the position. Hebert began his career with Associated Terminals in 2008 as a logistic coordinator in the Bulk Cargo Division. In 2014, he joined the General Cargo Division and served as logistics and operations Coordinator. He was promoted to customer service and logistics manager in 2016 and was named general manager this year.
"We have watched Blake grow and thrive in every position he has held within our organization," President Todd Fuller said. "Having Blake in the helm position at Chalmette will be a huge plus in the operations and customer service aspects of our division. His knowledge and can-do attitude make him the perfect fit to lead the general cargo division."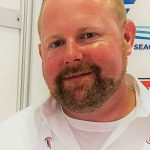 Adam Hustead
Adam Hustead, 38, is a foreman for Superior Marine Ways Inc. in South Point, Ohio.
As leader of the marine construction division, Hustead oversees all of the company's dredging projects, sea wall, piling, dock construction, asset maintenance and special projects.
"His leadership is impeccable, his crews operate efficiently and the workmanship for our customers is excellent," said Randy Myers, the company's vice president. "He has become a leader on the Ohio and Kanawah rivers for construction."
Hustead is a U.S. Navy veteran of Operation Enduring Freedom and Operation Iraqi Freedom and received two achievement medals during his service. He also volunteered to help with Hurricane Katrina relief operations in 2005. Eventually he rose to the rank of Hull Technician 2nd Class Petty Officer.
Hustead joined Superior Marine Ways in 2005 as a welder, and advanced through various roles including deckhand and crane operator to his current position. 
"Adam has a vision for assessing a job for safety, efficiency and maximum outcomes for customers," Myers said. "He often brings ideas to management for operations. This initiative has helped modify the way we perform some of our jobs. He has installed all dock projects for our company and supervised offloading of millions of tons in his tenure."