Industry People On The Move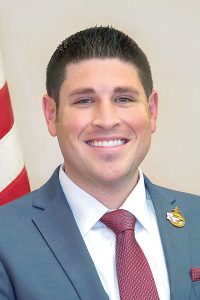 Mason Bland has been promoted to director of finance for Associated Terminals and Turn Services. He will be responsible for leading the budgeting, forecasting, implementation and business strategic analysis of the financial team for the companies.
Bland graduated from Southeastern Louisiana University in 2013 with a B.S. in accounting. He began his career as a financial analyst at St. James Stevedoring, which was acquired by Associated Terminals in 2015. In 2017, he was promoted to senior financial analyst. He was promoted to financial manager in 2019.
"Mason has been an essential member of our finance team since he joined our company in 2013," said Chief Financial Officer Kevin Tarleton. "This promotion recognizes his contributions to Associated Terminals and Turn Services.  He has done an excellent job at finding opportunities for company savings, process revision and efficiencies. Mason sets high expectations for himself and his team and always delivers."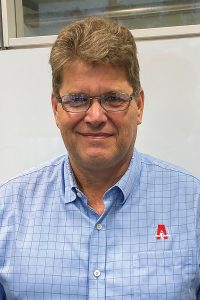 Jeff Griswold assumed the role of director of IT for Associated Terminals and Turn Services in April.  He is responsible for the company's entire IT environment and establishing the technical vision and leading all aspects of the companies' technology development.
Griswold served in the U.S. Air Force for 14 years, where he began his career in information technology. From 2005–2019, he was the systems engineer for Falcon Holdings Management, a restaurant management company that managed multiple restaurant chains including Piccadilly, Church's Chicken and Hardee's. He joined Associated Terminals/Turn Services in 2019 as systems administrator.
"Jeff's extensive expertise, knowledge and experience make him an invaluable resource for Associated Terminals and Turn Services," said Chief Financial Officer Kevin Tarleton. "Jeff's leadership, technical acumen and results-oriented approach make him the perfect choice to lead our information technology department into the future."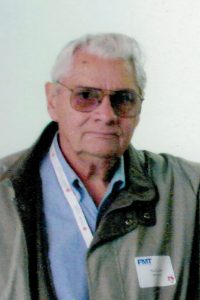 Sid Gilyot, well-known engine specialist with Stanley Parts and Equipment Company Inc., Channelview, Texas, retired recently. Long in the marine industry, he started with Stanley Parts in 2004 after a 33-year career with Dixie Carriers and its successor, Kirby Inland Marine. He started as the only port engineer Dixie had in Houston and worked his way up to vice president of maintenance. In announcing his retirement, Stanley Parts called Gilyot "a centerpiece to the company in engine sales and general relations, one of the best this industry has to offer."
To take his place, Stanley Parts has hired Bill Hedgepeth, who was service parts manager for Sewart Supply LLC for 17 years and inside sales branch manager of K&L Clutch for 6 years, the company said.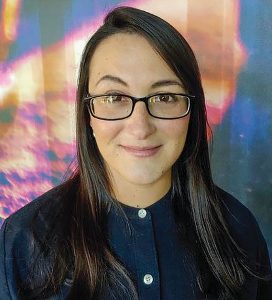 Corrin Souders has joined The Shearer Group Inc. (TGSI) as a naval architect. Souders graduated as an officer from the U.S. Coast Guard Academy with a B.S. in naval architecture and marine engineering. Her senior design project was geared toward the design of a double-acting dua fuel Arctic support vessel.
She accumulated six years of experience as a Coast Guard lieutenant and field marine inspector. Before working at TSGI, she was the chief of inspections at the Marine Safety Unit in Lake Charles, La., where she supervised domestic and foreign vessels at the nation's 11th busiest port by tonnage.
Souders completed her internship in 2014 at the U.S. Coast Guard Marine Safety Center in Washington, D.C., where she proposed regulatory updates to improve the assessment of non-monohulls using righting-arm instead of GM. She also received the Coast Guard Humanitarian Service Medal in 2017 for Hurricane Harvey and the Commendation Medal in 2020 for Hurricane Laura.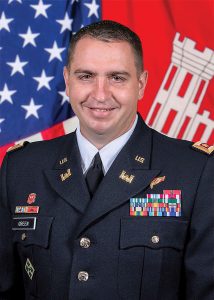 The Memphis Engineer District welcomed Maj. Robert Green as its new deputy commander June 14. As second in command at the district, Green manages and supervises the general and administrative staff in support of all Memphis District operations.  He plays a critical role in the supervision of the district's emergency management operations in support of federal, state and local authorities, during federally declared emergencies and other critical times as required.
Green was commissioned in 2005 as a second lieutenant in the Engineer Branch through the ROTC program at Michigan State University. His civilian education includes a Bachelor of Science degree in applied engineering sciences from Michigan State University, a Master of Science degree in civil engineering from The University of Washington, and a Master of Science degree in construction management from Michigan State University. He holds his professional engineering license in the state of Michigan and is certified as an Associate Constructor from the American Institute of Constructors. His military education includes Engineer Officer Basic Course, the Aviation Captains Career Course, and the Command and General Staff College.
Green most recently served as the battalion operations officer and executive officer for the 4th Engineer Battalion, 36th Engineer Brigade at Fort Carson, Colo.