For the fourth year, 40 of the industry's future leaders were honored at the Inland Marine Expo with the "40 Under 40" award, which recognizes individuals for their outstanding contributions to the inland marine transportation industry in a variety of fields. All 40 honorees were nominated by executives and peers for their hard work and dedication to the industry.
Over the course of the last 10 weeks, The Waterways Journal has been featuring recipients. This week we recognize the last group: Justin Wieners, Sam Williams, Reece Wilson and Tracy Zea.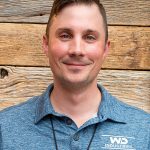 Justin Wieners
Justin Wieners, 36, is a partner at WD Industries in Genoa City, Wis.
Wieners learned the rigging and cranes industry from the ground up, eventually making partner. 
He is based in Louisville, Ky.; however, he and his business partner cover a territory ranging from Duluth, Minn., to Cairo, Ill., to Portsmouth, Ohio, along the rivers, along with the entirety of Lake Michigan and the U.S. sides of lakes Superior, Erie and Huron from Silver Bay, Minn., to Conneaut, Ohio. His work also includes engine repair lifting tools for GEVO and EMD prime movers and lifting and measuring tools for shipbuilding.
Wieners' work in the inland marine industry includes winches designed for moving barges in tandem at loading facilities, adjusting chutes for bulk loading and other winching and towing needs, including anchor winches. 
Benjamin Dunville, general manager of Airpes Lifting/Airpes Americas in New Orleans, called him a tireless worker with very good technical knowledge coupled with endless hard work and hustle to meet deadlines and please customers.
"You can teach technical knowledge, but you cannot teach hard work, and Justin epitomizes that theory," Dunville said. "Every day he is up earlier than management or customers and in the car or on email pushing to do more and do it better. We have been working together for about a year now and he is one of our top partners in terms of hard work and sixth sense for good ideas and common sense. His performance is reflected in the buyers at our top customers and distributors: rigging warehouses keep giving him more projects with harder-to-solve problems, because they have faith he will deliver a solution."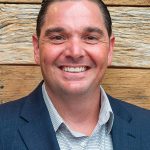 Sam Williams
Sam Williams, 35, is operations manager for Bunker One (USA) in Mobile, Ala.
He began work as a deckhand before being promoted up the line at American Commercial Barge Line. Williams also spent some time working in the Jeffboat shipyard in Jeffersonville, Ind. as a crane rigger and operator trainee in the crane and rigging department. From 2016 to 2019, he managed Tiger Fleet in Port Allen, La., for ACBL. After roughly 15 years with ACBL, Williams started a new chapter in his career by joining Custom Fuel Services as a sales representative to expand in a sales role with a new company. After five months, he was promoted to Southern region operations manager for Custom Fuel Services, where he managed fueling operations. With continued relationship building and work integrity, he was offered the operations manager role with Bunker One USA. His role includes ensuring precise communication and delivery with ship bunkers from Houston, Texas, to Mobile, Ala.
Five people nominated Williams for the 40 Under 40 Award.
Jeff Kindl, vice president of American Commercial Barge Line, said, "He has a can-do attitude and is motivated to produce the best possible experience for the customer and will go to great lengths to ensure complete customer satisfaction. He is very outgoing and is comfortable in any operation or sales setting." 
Z. David DeLoach, owner of Deloach Marine Services in Port Allen, has known Williams since Williams' days at Tiger Fleet.
"During that time, we experienced several high-water events and a major hurricane, Katrina," DeLoach said. "Sam always handled his operation with competence."
Kenneth Davidson, HSSE manager of the Shell Falcon Pipeline for Acadian/Safety Management Systems in Lafayette, La., said Williams' ambitions, intelligence, commitment to diversity and inclusion and business accomplishments make him a worthy award recipient.
"Sam is highly attentive to detail while also projecting a warm, cheerful, can-do attitude to customers," Davidson said. "I have seen him resolve conflicts and handle other difficult situations with remarkable patience and admirable tact. He loves people and giving them the support and resources needed to develop their capabilities to the fullest. He works hard, above and beyond, focused on safe delivery of high-quality product and superior customer service. He always tries to lift the spirits of all those around him and has been highly active in hurricane relief efforts (Katrina and Rita) not only as part of the incident command system but in community food and clothing drives for hurricane and ongoing pandemic relief efforts."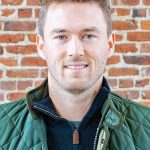 Reece Wilson
Reece Wilson, 31, is general manager of Associated Terminals Pangaea (ATP) in Convent, La.
ATP is a joint venture between Associated Terminals (AT) and Pangaea Logistics Solutions (PLS), set up to provide stevedoring services to Noranda Alumina at the company's bauxite dock in Grammercy, La. At the Noranda dock, ATP provides two Gottwald floating cranes the discharge bauxite from dry bulk vessels provided by PLS to the Noranda Alumina Refinery.
As the general manager, Reece is responsible for all aspects of stevedoring operations as well as the future direction of the business through identifying new sales opportunities. On a day-to-day basis, he also manages the business interests of both AT and PLS, working as a liaison between both entities, all while providing customer service to Noranda.
Wilson's background is in the towboat and fleeting industry, gaining experience while working in various departments at Turn Services.
Todd Fuller, president of Associated Terminals, praised Wilson's work.
"Reece has shown a willingness to learn all different aspects of the marine industry, including departments such as claims, barge repairs, fleeting logistics and stevedoring, by moving into different roles to gain that knowledge, even if it was never his long-term goal to hold these positions," he said.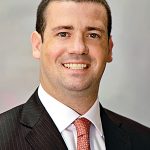 Tracy Zea
Tracy Zea, 34, is president and CEO of Waterways Council Inc. (WCI), in Washington, D.C.
Zea took over at WCI on July 8, 2020, in the midst of the COVID-19 pandemic, a fractured Congress and a halted Illinois Waterway with the major maintenance at multiple locks and the rehabilitation of LaGrange Lock and Dam. Despite those challenges, he navigated WCI to another year of robust funding for the Corps of Engineers' construction and operation and maintenance accounts, the first new construction start for a new lock since 2004 and funding levels to see the completion of Chickamauga lock, said Paul Rohde, vice president of WCI.
Additionally, he said, 2020 saw passage of the most important WRDA legislation in decades, with the cost-share formula for construction and rehabilitation shifting from 50 percent Inland Waterways Trust Fund (IWTF)/50 percent general revenues to 35 percent IWTF/65 percent general revenues split for fiscal year 2021 through fiscal year 2031.  Any project under construction during that time period will carry the new cost-share until construction of the project is completed. This adjustment will provide at least an additional billion dollars toward the modernization of the U.S. inland waterways transportation system. 
"This would have been noteworthy under the most normal of circumstances, given Tracy's first year as CEO/president, but to navigate these two pieces of legislation to completion under the logistical challenges of COVID, in a Capitol Hill workplace environment where people-to-people interaction is so integral to the process, was outstanding," Rohde said. "Add to that the political climate of the November elections, and the achievement is truly remarkable."
He added, "For all of the challenges 2020 presented, it was the most successful year for legislation impacting inland transportation in decades."
Zea was also an integral part of the WRRDA 2014 as a staff member for the Transportation and Infrastructure Committee. 
"That was a transformative bill that set up new processes and procedures for the Corps, but also returned WRDA bills back on a biennial schedule, which is very important to all stakeholders," Rhode said. "WCI and the inland navigation community it serves has a bright star in its new CEO.  With the trials of COVID hopefully leveling out soon, the future for continued funding and sound legislative policy is in very capable hands."