A retired Arizona professor has come up with a way to repair columns and pilings using a PVC panel system that snaps or slots together.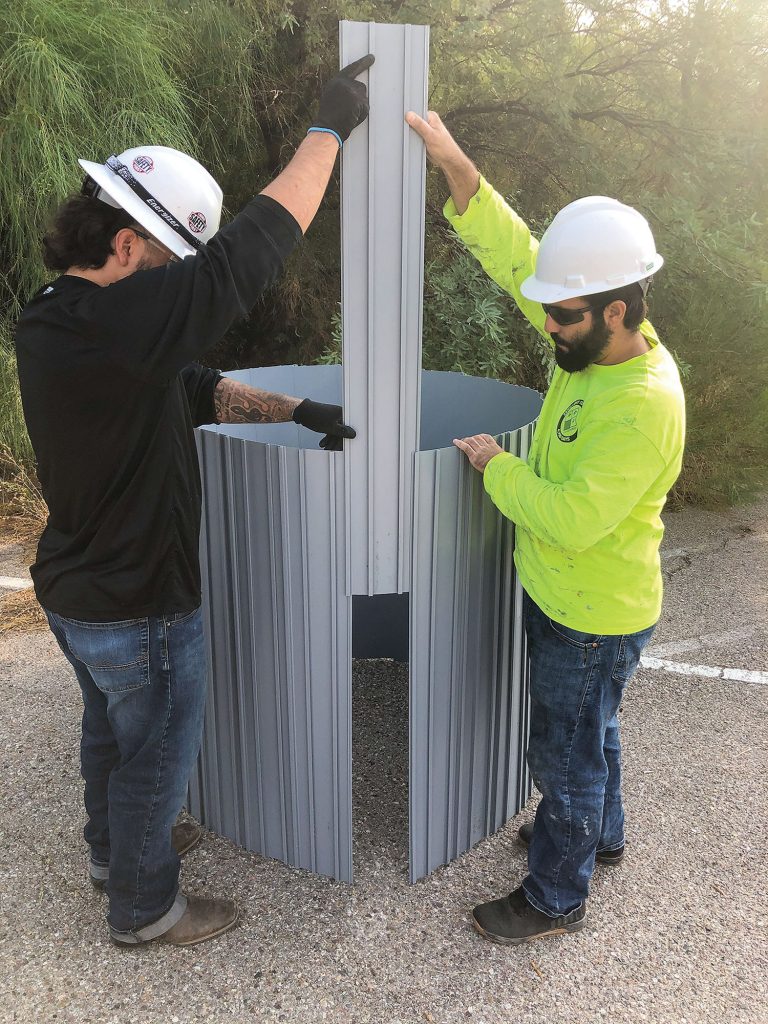 "These are the only system that do not require any kind of chemicals at all," inventor Mo Ehsani said of Form-A-Tube. "No epoxy is needed, so it's very environmentally safe. You don't even need any screws. It's just like Legos. They snap together."
Ehsani was a professor of civil engineering at the University of Arizona for 28 years. During that time his research focused on using fiber reinforced polymer (FRP) to strengthen infrastructure, such as beams, columns and bridges, by wrapping them with FRP and bonding them. In the 1990s, he formed a company, QuakeWrap, based on using that technology to earthquake-proof existing infrastructure.
In December 2009, Ehsani retired from the university and started focusing on his company, eventually creating PileMedic, bringing FRP technology to the maritime community. Designed for the Navy, the Corps of Engineers and commercial construction and repair, PileMedic continues to offer strength and versatility, but Ehsani said he came to realize he needed a more cost effective system for home owners and boat owners that they could install without specialized training. Thus, in 2017, he invented Form-A-Tube.
Sign up for Waterway Journal's weekly newsletter.
Our weekly newsletter delivers the latest inland marine news straight to your inbox including breaking news, our exclusive columns and much more.
"This Form-A-Tube has a lot of the advantages of PileMedic," he said. "You don't need to measure or to order it to size."
Of particular interest to maritime clients, he said, Form-A-Tube can be used for casting concrete columns and posts as well as repair of existing columns and pilings, including those submerged in water. The system is quick to assemble and disassemble and requires no hardware.
Form-A-Tube uses interlocking PVC panels coated with an ultraviolet-resistant product as a formwork for construction. The panels can be cut to any length on-site before being wrapped around a column or piling and slotted or tapped into place. The resulting tube is then secured with ratchet straps or zip ties temporarily for added stability, and concrete or other material is poured into the void between the existing column or piling and the tubing.
The technology allows users to build any length, any diameter tubes on-site without pre-measuring.
The PVC tube can be assembled with its T-shaped protrusions facing outward for a smooth appearance and ability to re-use the same panels or can be constructed with the protrusions facing inward so that the concrete bonds the weather resistant panels to the old column or piling for permanency and added stability.
Panels can be added as needed to create tubes that increase in diameter by 2 inches with every panel. 
"The nice thing is you can adjust them and make them any diameter you want," Ehsani said.
The entire system is easily stackable and transportable, he said.
"With a pallet of these you can create several hundred feet of any diameter of tubes," Ehsani said. "The next time you could make a different diameter. You're not stuck with the same diameter."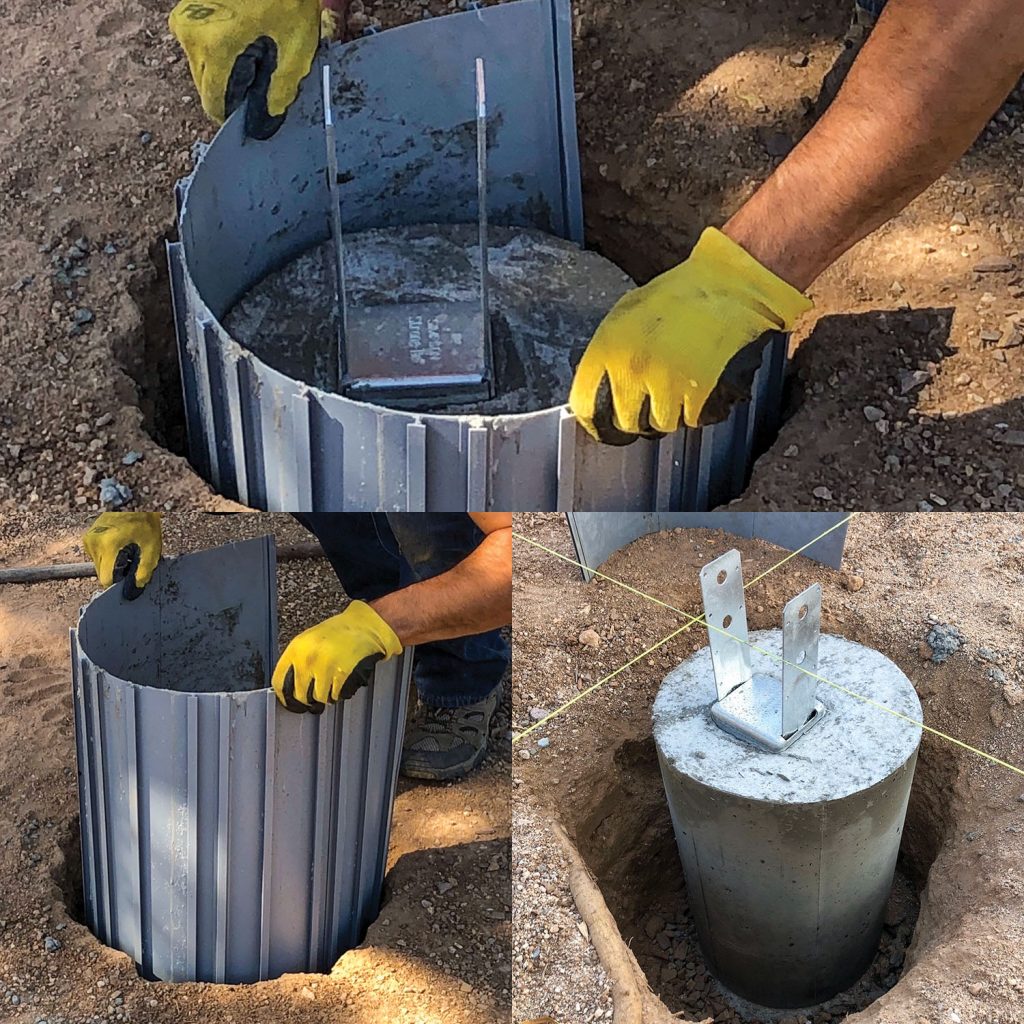 Because it is reusable and uses no chemicals, the product is environmentally sustainable, Ehsani said. Also, it is made in the U.S., at a plant in Indiana.
Although the COVID-19 pandemic initially hampered Ehsani's ability to market the product, he said he hopes those in need of repairing and maintaining columns and pilings will give it a try. More information and an order form are available at form-a-tube.com.