Fifty years ago this month, in 1971, Bob Miller inserted a key into the lock on the door of his one-man office in Clayton, Mo., a subdivision of St. Louis, and flicked on the lights. It was a singularly inauspicious beginning to what today is a highly successful company that manages some 200 barges doing business on the inland waterways of the United States. He was 43 years old at the time and had just left a dispatching and sales job at Federal Barge Line with responsibility for the Lower Ohio and Missouri rivers and before that at Mississippi Valley Barge Line, both in St. Louis. 
Earlier he had graduated from St. Louis University and enlisted in the U.S. Marine Corps, where he saw action in Korea.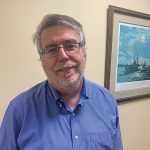 "I had three hungry mouths to feed," Miller explained, as to why he started up the new company and began making cold calls, knocking on barge owners' and investors' doors to drum up enough business to make a go of it during the early years. He initially named the firm Robert B. Miller Inc. but changed it to Robert B. Miller & Associates Inc. after his sons, R. Butler Miller III and Gordon, joined the firm. The third "mouth to feed" belonged to his daughter Katie, who went on to a successful career in banking.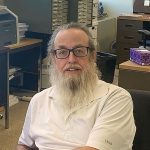 "I started by putting together deals of just 'onesies and twosies' (one and two barges)," he said, with blocks consisting of more barges on occasion, to take advantage of the investment tax credit and accelerated depreciation that existed in those days. By 1980, the company had about 100 barges under management, "all covered hoppers," he added. "We survived the downturn of that time, which took its toll on so many others."  
Miller grew his staff, too, as business allowed. Butler is president and Gordon is treasurer. Others of the long-tenured staff, in order of years with the company, are Peggy Frank, who is still working after 35-plus years; Bruce Sheehan, who, after 35-plus years, retired in 2020 as manager of barge operations; Pam Toth and Barb Wren, both of whom retired in 2018 after 35-plus years; Joe Claes, who retired in 2008 after 28 years and was president from 1990 to 2005; and Jon Strong, vice president of sales, who has been with the company for over 20 years. Butler and Gordon joined the firm in 1997 and 1998, respectively.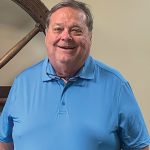 At one time, Robert B. Miller & Associates managed 10 towboats for American Financial Group, a company based in Cincinnati that was owned by Carl Lindner Jr., then one of the world's richest people, according to Wikipedia. Another time, the firm provided 42 barges to Savage Services to haul pet coke and limestone to an electrical co-op serving central Louisiana.
Another benchmark  came in 1993 when the company took delivery of its first self-owned barge. Now, the mix of self-owned barges under management to those owned by others is about 60/40, said Miller III. 
At 93 years old, Bob Miller leaves the day-to-day management of the business to his two sons, but he is in fine fettle otherwise, easily able to drive himself to a high-rise office building in Clayton and make his way to a restaurant on the 14th floor to be interviewed for this article.
Caption for top photo: Robert B. Miller Jr.