What began as Capt. Robert Tillson's idea to support his cousin Andrea during her breast cancer battle has spread to one-third of the Hines Furlong fleet.
Tillson received permission to repaint the red Hines Furlong stack logo pink during October for national breast cancer awareness month to help spread awareness and support for those fighting the disease.
"We were a little early, but I wanted it before I got back on," he said of the paint job, which his crew took on before Tillson got off the mv. Donna H. Furlong last month for his leave.
According to breastcancer.org, about one in eight U.S. women (13 percent) will develop breast cancer over their lifetimes. That means, in 2021, an estimated 281,550 new cases of invasive breast cancer are expected to be diagnosed in women in the U.S., along with 49,290 new cases of non-invasive (in situ) breast cancer. For women in the U.S., breast cancer death rates are higher than any other cancer besides lung cancer.
"It touches everybody, really," Tillson said. "There aren't too many people it doesn't affect."
Maybe that's why Tillson's idea was so quick to catch on. At first, other captains were heading to the hardware store for pink paint. 
Capt. Kurt Doss on the mv. Glenn A. Hendon knew immediately he wanted to help. When Tillson sent him a picture of the painted stack logo on his boat, he said his response was simply, "Dude, that's awesome!"
Doss had family members with breast cancer years ago and even painted his beard pink one year. He picked up the phone and called a crew member to go get pink paint.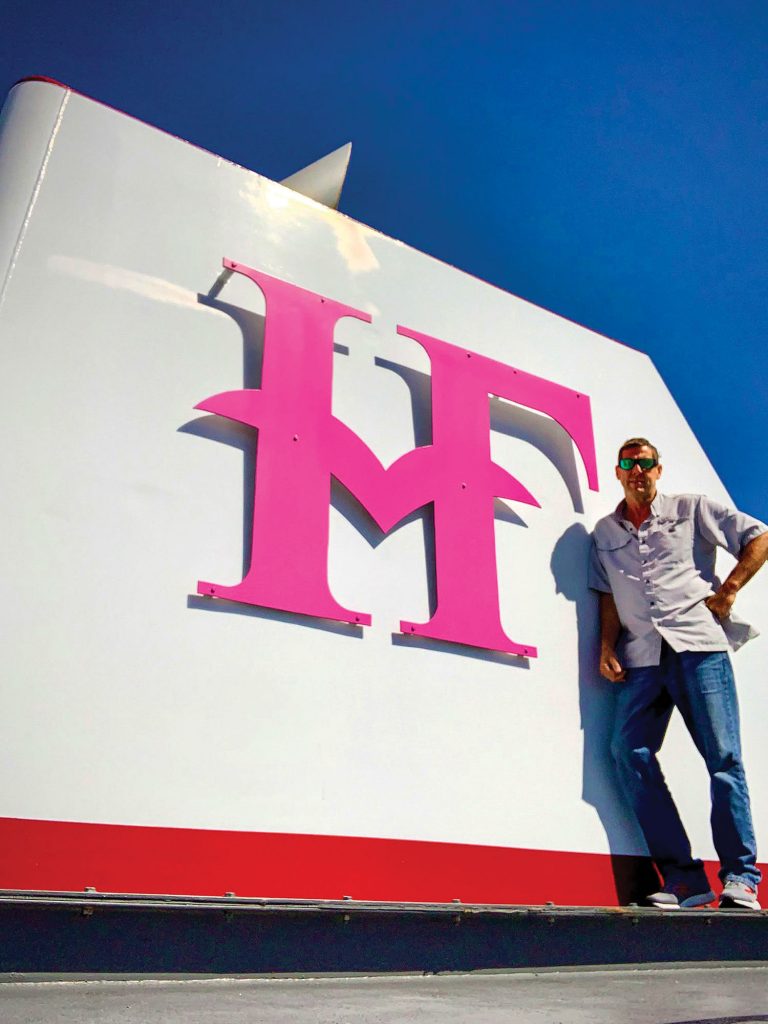 Although company President and CEO Kent Furlong had previously given his OK, the company got behind its captains even more once the move proved popular. Port captain Reggie Tubbs said word was sent out in an email that for any captain who wanted the pink logos in October, the company would supply the paint. Eight of the 23 boats painted their logos. He said that is fantastic for a first-year effort that was completely voluntary and came without that much notice.
For Donny Stallings, captain on the Scarlett Rose Furlong, painting the stack logo was personal.
"It kind of hit home with me because my mother is battling breast cancer now," he said. "She's had it for the last five years, on and off, remission, chemo, surgery, the whole nine yards."
He said several boats going up and down the river have asked about the meaning of the pink, and he hopes the logo color change is bringing about awareness, along with a reminder to women to schedule their mammograms, complete self-exams to detect any lumps early and talk to their doctors about any detected issues instead of putting those visits off.
His mother lives on the river, and she made a point to come out and watch the boat go by.
"She was tickled to death," Stallings said. "She thought it was great."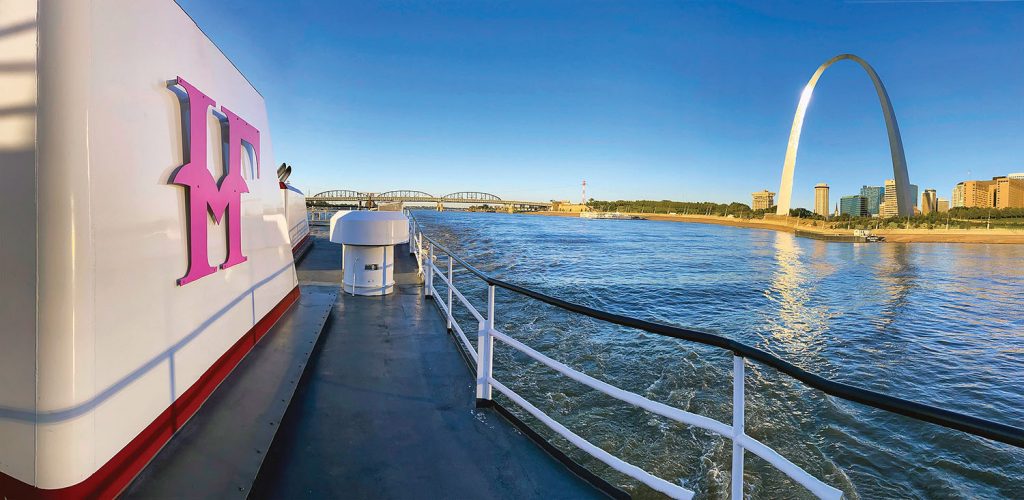 Nick Craycraft, captain on the Porter J. Furlong, also has a personal connection with breast cancer. His grandmother died from the disease. Also, the mate on the vessel has a wife currently fighting breast cancer.
"When the email came through, it caught us off guard, but we were very appreciative that we were given the option to be able to do so," he said of painting the logo. "I felt it was a great move by the company to show not only how much they care about us out there but also our relatives and those involved in our lives."
Even tugboats in the harbor in Baton Rouge have been commenting on the pink logos, he said.
Word is also spreading on the Hines Furlong employees' Facebook page and elsewhere on social media.
"It means a lot," Stallings said. "Even something as small as a painting, it can make a huge impact to show that caring and compassion."