Obituary: Capt. Lowell Maymon Brooks
Capt. Lowell Maymon Brooks, 86, of English, Ind., died October 10 at his home with family. Brooks began his career in 1959 as a deckhand on the old Philip Sporn and the Andrew P. Calhoun, both owned by Southern Towing, where he made mate. He later moved to Inland Tugs, where he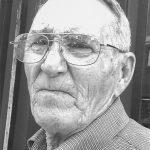 worked on the Albert F. Holden, I.F. Freiberger, Raymond E. Salvati and Sam Houston. He trained under A.C. Shelton, John Matthews, Whitey Pinaire and Lewis Enlow. Much of his training was on the towboat Memphis Zephyr, which was always his favorite.
Brooks worked many years with ACBL. He also worked for Mulzer Crushed Stone for a while out of the Cape Sandy Quarry on the A.W. Mulzer and the Jane A. He also worked for Madison Coal, Island Creek Fuel, Dyer and others.
After a semi-retirement, he tripped for several companies, including Hines, Walker and others, finishing a career of more than 45 years on the river.
His wife, Jane, worked as a cook on the Mulzer boats for about 20 years. His son Ricky piloted on the Cumberland and on the Allegheny. His grandson Shane was engineer on the towboat Mr. Smitty; another grandson, Jeremy, was deckhand on the Mr. Smitty while Brooks was pilot. His brother-in-law Wendell Wiseman was a pilot for Mulzer for many years, and  another brother-in-law, Ed Kellums, piloted for several years after a career with the Indiana State Police.
Services for Capt. Brooks were held October 14 with interment following in the Fredonia, Ind., Cemetery.