Industry People On The Move—November 2021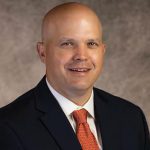 • Chris Estep assumed the role of chief operating officer of Blessey Marine Services Inc. effective November 8. Estep began his career at Blessey Marine in 2007 after serving six years in the marine products and chartering group at Marathon Petroleum Company. In his 14-year career at Blessey, he has been instrumental in building an industry-leading clean products sales group while utilizing his knowledge of operations to promote and to implement efficiencies across several departments. Estep has also served as mentor to several younger fleet managers in Blessey's Corporate Development Program.
As COO, the operations, safety, purchasing, dispatch, crew travel and quality assurance/compliance departments will report to Estep. The remaining corporate departments of legal/corporate and maritime security, sales, human resources, accounting/finance, vessel maintenance and insurance/claims/benefits will continue to report to Clark Todd, president. Estep will continue to have a presence in clean products sales decisions.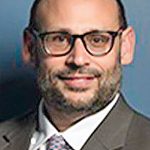 • Scott Kornblau has been named senior vice president and chief financial officer of Great Lakes Dredge & Dock Corporation (GLDD).
In his role, Kornblau will be responsible for overseeing the company's financial operations, including investor relations and strategic and profitable growth opportunities, while managing various accounting functions and information technology. Based in Houston, he will serve on the company's executive team and report to the president and CEO, Lasse Petterson. He succeeds Mark Marinko, who has left the company to pursue other opportunities in the Chicago area.
"Scott brings more than two decades of both financial and industry experience to his role at GLDD, and I'm pleased to welcome him to our leadership team," Petterson said. "Our company has seen exponential growth over the last few years, and I'm confident Scott's multidisciplinary leadership will contribute to and elevate our strategic plan."
Prior to joining GLDD, Kornblau held various finance and leadership positions at Diamond Offshore Drilling, Inc., and he most recently served senior vice president and chief financial officer.
"I'm grateful to further my career at GLDD and continue executing its strategic plan for accelerated growth and delivering value to stakeholders," Kornblau said. "I look forward to working with the entire GLDD team to further the company's momentum and proud history in the industry."
Kornblau graduated from the University of Texas at Austin with a degree in accounting and is a licensed certified public accountant (CPA) in the state of Texas.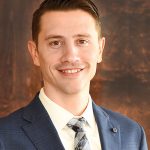 • Aaron Sherman has joined Fox Smith LLC, St. Louis, Mo., as an associate attorney. His focus will be in the areas of maritime/admiralty and environmental law. Prior to joining Fox Smith, Sherman worked at a large, regional defense firm in St. Louis, where he practiced in the areas of commercial litigation and tort liability. He is licensed in Missouri. During law school, Sherman interned at a small maritime/admiralty firm in St. Louis, with the U.S. Environmental Protection Agency in Washington, D.C., as well as the Conservation Law Foundation in Portland, Maine, and Great Rivers Environmental Law Center in St. Louis. He graduated from Washington University School of Law in 2017.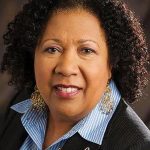 • Maxine Buckles has been named Port Houston's first chief business equity officer, reporting directly to Executive Director Roger Guenther. Buckles is responsible for implementing and administering diversity, equity and training programs, including Port Houston's new Minority- and Woman-Owned Business Enterprise Development Program and its successful Small Business Development Program.
In this newly created position, Buckles serves as a member of the executive leadership team to ensure that diversity, equity and inclusion (DEI) are infused into the port culture. She also plays a pivotal role in creating a comprehensive strategy to launch, facilitate and implement DEI initiatives across the organization.
Buckles previously served as Port Houston's chief audit officer responsible for planning and executing operational, financial and compliance audits to evaluate the effectiveness of internal controls; and she monitored and coordinated all port authority audit activity. She has also held the position of Port Houston's corporate controller.
Buckles is a certified public accountant (CPA) and holds a Bachelor of Science degree in accounting with honors from Xavier University of Louisiana and an MBA with an emphasis in accounting from Tulane University.
She is a member of several professional organizations, including the Institute of Internal Auditors, National Black MBA Association (NBMBAA), Government Financial Officers Association (GFOA), National Association of Black Accountants (NABA) and Financial Executives International (FEI).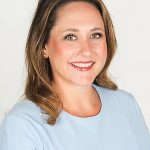 • Louisiana Gov. John Bel Edwards recently appointed Katie Klibert of LaPlace, La., to the Port of South Louisiana Commission. She is filling the position left vacant by Patrick C. Sellars, who passed away on July 22. Klibert is a native of St. John the Baptist Parish and, along with her husband and son, has lived and worked in the river region for more than 20 years.
Klibert is the community relations and business development manager for Reserve Telecommunications (RTC). With more than 16 years of marketing and public relations experience in the telecommunications industry, she is responsible for keeping RTC connected to the culture and communities that its parent company, REV Broadband, the largest private owned telecommunications network in Louisiana, serves.
Klibert currently holds positions on the River Region Chamber of Commerce Board, St. John the Baptist Parish Community Action, Civil Service Board and the Louisiana Workforce Development Workforce Investment Board. She is also a member of GNO Inc.'s NextGen Council, designed to introduce new leadership to GNO Inc., and to develop business leaders with a regional perspective.
• TOTE Group announced the expansion of its leadership team to support the organization's growth and future strategic opportunities.
Mike Noone, president of TOTE Maritime Puerto Rico LLC, is being promoted to a new role as the chief operating officer for TOTE Group. 
"The TOTE organization welcomes Mike to this newly created role, where he will help drive the future of our companies," said TOTE Group President and CEO Tim Nolan. "Mike's proven track record as an executive and his 30-years' experience in shipping and logistics make him a significant asset as we continually look for ways to grow our organization and to drive value for our customers."
Noone joined the TOTE organization in 2013 as president of TOTE Maritime Alaska before transitioning to the role of president of TOTE Maritime Puerto Rico in 2018. Prior to his time with the TOTE organization, Noone spent more than 25 years as a senior executive for three international leaders in the transport and logistics industry, including Yusen Logistics, the Maersk Group of companies and APL Group.
Kevin Kendrick, who served as the chief commercial officer for the TOTE Group since 2012, is being promoted president of TOTE Maritime Puerto Rico.
"Kevin successfully led the commercial strategy for the TOTE organization for the last decade with a focus on growth and improving the customer experience, and we're excited to have him lead the TOTE Maritime Puerto Rico team," Nolan said. "Kevin understands very clearly our company's commitment to service excellence and our dedication to the people and communities in Puerto Rico."
Kendrick joined the TOTE organization in 2012 as the chief commercial officer. He brings 30+ years' experience in the transportation and logistics industry. He began his career in A.P. Moller-Maersk Group's management training program, where he advanced in sales and general management before moving to the logistics side of the business. Kendrick ultimately became vice president, where he was responsible for the Southeast and Gulf states, as well as operational execution and commercial growth for all 3PL products.
Noone and Kendrick will transition to their new roles on January 1, 2022.
In addition, Alex Hofeling, TOTE Maritime Alaska vice president and general manager, has been promoted to president, effective November 29, where he will oversee the entirety of operations for TOTE Maritime Alaska and will be based at the company's office in Tacoma, Wash.
"Alex joined the TOTE organization as a regional sales manager and has rapidly worked his way up through increasing roles of responsibility at TOTE Maritime Alaska," Nolan said. "Alex has been the face of TOTE in Alaska, working closely with our customers, communities and others to help demonstrate our ongoing commitment to the Last Frontier."
Hofeling joined TOTE Maritime Alaska in 2013, serving as regional sales manager and director of marketing before taking over the vice president and general manager of Alaska role in 2019.