Schottel, a German manufacturer of steerable propulsion systems for ships and offshore applications, is celebrating its 100th birthday.
The company was to mark the milestone of a century in business November 21.
Schottel was founded in 1921 by Josef Becker, a locksmith, in his small village on the Rhine River, according to the company. Almost 30 years later he invented the rudder propeller that is steerable through 360 degrees.
"Our history is marked by bold decisions at the right time and having the courage to take bigger and bigger steps," said Stefan Kaul, CEO of Schottel GmbH. "Josef Becker laid the foundation for this in 1921. Since then, Schottel has grown continuously with the development, production and sales of marine propulsion systems. Today, our propulsion solutions have made the seven seas their home. What we do, we do wholeheartedly: in all areas, according to the same high standard, all over the world."
Becker began his company by building and repairing machines for local farmers. He made the move from land to water in 1925 with the development of the sloop, a dinghy that can be rowed and turned easily and that is unsinkable due to large, permanently installed air boxes. Becker then began designing motorboats and developed a shipyard in 1934 on a nearby plot of land on the Rhine at kilometer 578.4, the river section known as Schottel.
Schottel's most famous development was the Schottel RudderPropeller, which Becker developed at the end of the 1940s. He started with an outboard drive and created a Z-drive without a separate rudder blade but with a propeller that can be steered 360 degrees around its axis without any restriction. By 1967, Schottel equipped the Janus, the first harbor tug with its RudderPropellers.
Schottel went international in 1958, beginning with Schottel Netherlands. The company has grown from one apprentice in July 1922 to roughly 850 people today, including more than 100 engineers, and a presence in major shipping centers around the globe.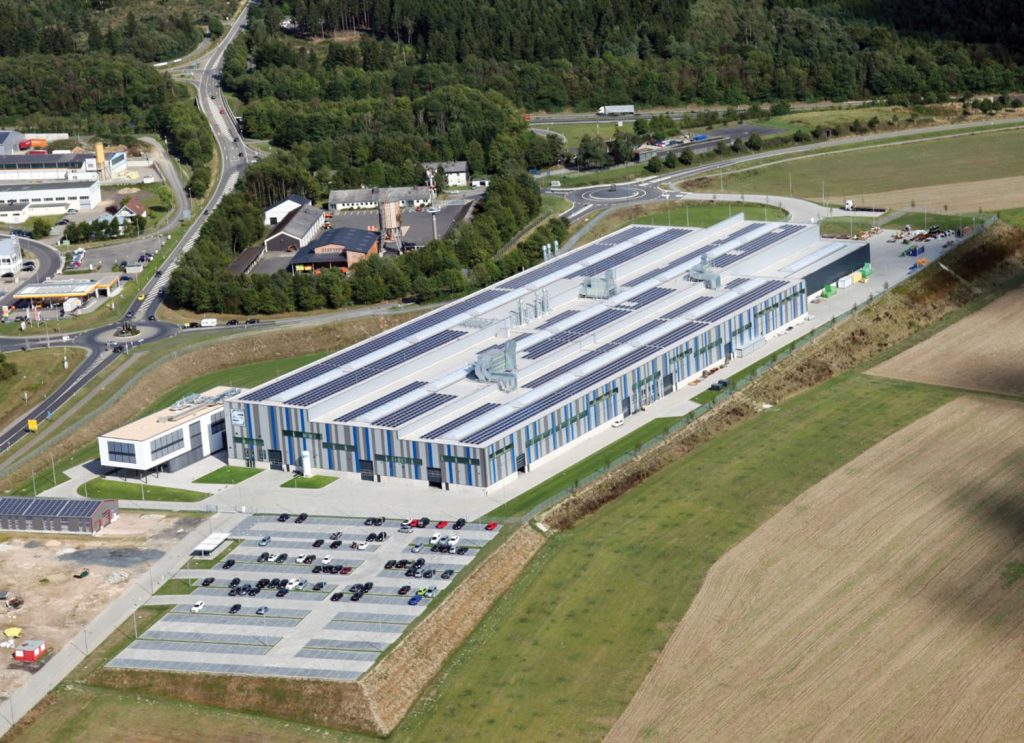 Gary Aucoin, president of Schottel Inc., discussed the relationship Schottel has with companies operating on waterways within the United States.
 "The center point of all shipping activities are the numerous ports that line our waterways and coast," he said. Schottel has been instrumental in providing high quality propulsion equipment and customer support to keep these ports operating efficiently to the many tug operators that navigate these waters. It is not only tug operators that call on these ports, but the river cruise vessels of which Schottel has a long and successful history."
The company continues to grow in the U.S. market, he said.
 "In 2013, Schottel opened a state-of-the-art, propulsion-only workshop for the North American market," he said. "This workshop provides lifting capacity, floor space and machining capabilities to perform complete overhauls of propulsion equipment up to 50 tons in weight and 26 feet in height. New product development geared toward improving efficiency in operations and limiting the carbon footprint helped in landing the first all-battery tug for the U.S. market, the Crowley EWolf tug."
Brian Fariello, sales director at Schottel Inc., spoke about the diversification in Schottel's products to meet the needs of the marketplace.
"Schottel has a diversified customer base and a wide variety of propulsion solutions to meet their differing needs," he said. "We have continued to invest in the product portfolio to improve the fuel efficiency of the products. We have also invested in the commonality of spare parts to further improve after-sales market support, as this is another important advantage in our market." 
He added that as the market has changed, Schottel has continued to expand into different specialized fields.
"A few years ago, the oil and gas market was a key driver, but as that market declined, Schottel was able to expand further into ATB's, research vessels, naval tugs, ferries etc.," he said. "Because of our flexibility, Schottel is able to adapt to the market changes whereas other companies decline."
Looking ahead into how Schottel might continue to grow into the U.S. market in the future, Aucoin said, "Schottel successfully entered the market with medium-sized rudder propellers, meeting new challenges in the international maritime market. These include shifted engine power classes, new ice class rules and the growing trend toward electric or hybrid-driven vessels. The new medium-sized thrusters are available in three sizes, which correspond to common engine power classes."
Specific to brown-water uses, he pointed to products designed for shallower waters.
"When it comes to shallow water operations, the new hydrodynamically optimized Schottel ShallowDuct offers to profit from a standard rudder propeller›s high efficiency," he said. "By using an integrated hull cover plate and a nozzle tilt of 2.5 degrees, it is now possible to stay with a normal propeller's diameter and its operational benefits while experiencing a low coanda effect. This makes it a valuable solution for operations on inland waterways."
Fariello added, "We are also very excited with the recent delivery of the mv. Wanchese of the North Carolina Department of Transportation fleet, which is our latest IWW vessel. What makes this unique and relates to our diverse product portfolio is that in addition to this tug we will also supply thrusters to their new ferries."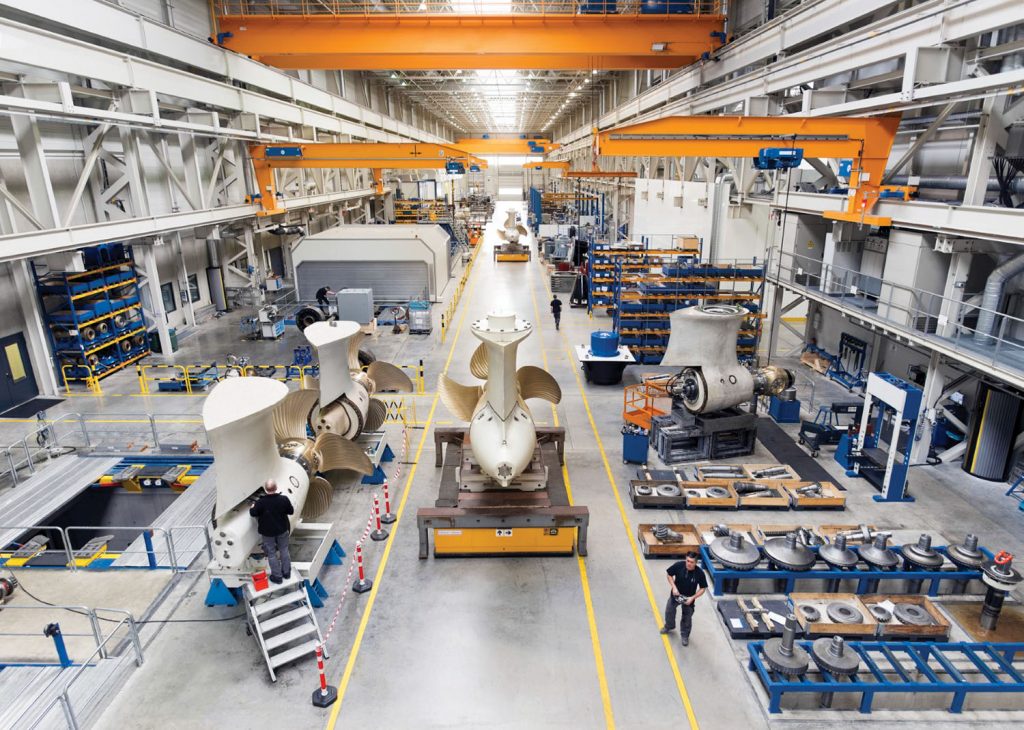 Schottel also makes it a point to proactively reach out to customers in a variety of ways to inform them about new developments, Fariello said.
"Just recently, we completed a four-part 'Towboat Special' webinar series, the topics of which generated a lot of interest—be it future fuels on inland waterways or the focus on hydrodynamics with a comparison of conventional and azimuthal performance," he said. "In general, with Schottel being an ideal sized company with a propulsion focus puts us on very stable footing to be a partner with the industry for many years to come."
Caption for top photo: A historic photo shows Janus, the first tug with Schottel RudderPropellers. (Photo courtesy of Schottel Inc.)