Bill Chapman could have retired years ago, but he wasn't done making a difference.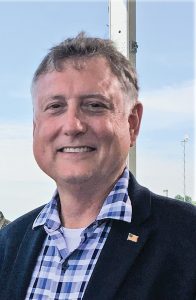 Chapman, 62, of Crestwood, Ky., said before he left his job as chief of operations and regulatory for the Corps' Great Lakes and Ohio River Division–a position he has held since 2006–he wanted to make a difference both to the Corps and America's infrastructure. So when he closed his office door for the last time at the end of 2021, it was because he has seen through the completion of many of the projects that were most important to him, from the creation of the Regional Repair Fleet and the Relative Risk Matrix with which the Corps prioritizes repairs to the Olmsted Locks and Dam, which he saw through from when the project was envisioned all the way to full operation.
Chapman's father served the Navy, in both enlisted and civilian positions, for 19 years before transferring to the Army and retiring from it. His love of country rubbed off on his son, who knew whatever career he took up, he wanted to be of service to others.
At first, while his father was stationed in California, he thought that would be as an oceanographer or a similar position that would allow him to spend time out on the water.
Sign up for Waterway Journal's weekly newsletter.
Our weekly newsletter delivers the latest inland marine news straight to your inbox including breaking news, our exclusive columns and much more.
"We moved back to Kentucky, and there was no ocean, so the next best closest thing to me was the lakes, the river," Chapman said.
He envisioned a career in the Corps of Engineers when he learned that it was the agency that maintained and operated the infrastructure on those lakes and rivers. By background a structural engineer and water and hydrologic engineer, Chapman's first opportunity to work for the Corps was as a co-op intern while in college in the early 1980s.
After a short break in service because of a hiring freeze, he came back to work with the Corps permanently later in the decade. He then spent 16 years in  the Louisville district, four of those in engineering and 12 in operations. Chapman ran the district's navigation and dredging program before making the move to the division level, based in Cincinnati, in mid-2001.
Throughout his long career, Chapman has responded to a wide variety of river conditions, but the one that remains etched in his memory is the drought of 1988, he said. In Mound City, Ill., the river was only 300 feet wide and 9 feet deep. 
Chapman spent a month or more doing hydrographic surveying and overseeing the Louisville district's cutterhead dredging program in response to the low water. With the Cairo, Ill., gage down to 3.7, "The river got so low down there you could walk across probably 98 percent of it," he said. "The only place you couldn't walk across was the navigation channel."
Chapman spent a lot of time looking at cross sections of the Mississippi River in southern Illinois in preparation for building a new dam. He initially saw a set of plans for a Lock 54, which would have been erected just across from the grain elevators in Mound City.
Later, he worked on the early plans for what became Olmsted Locks and Dam.
"It's probably the most memorable project I ever worked on because I saw it from its envisioned infancy to its full operation during my career," Chapman said.
One moment he recalled from the project's construction was in the high water of 1997.
"They had to flood the cofferdam because the water was going over the top," he said.
Chapman had to go inside the cofferdam with a survey boat to provide information for the contractor.
Other opportunities were much more positive. For example, Chapman was involved in the trial and eventual adoption of early GPS technology. The program he helped to develop for hydrographic purposes was a precursor to the internationally known Hypack software, used predominantly in dredging. Chapman was also influential in the Corps developing GPS beacons, a now defunct technology that was state-of-the-art in its time. Additionally, he provided a paper to the World Dredging Conference in 1994 on methodology for cutterhead dredges to improve operational efficiency, making use of the available technology. That eventually resulted in the Dredge Quality Management System used on all dredges today.
One of his most significant accomplishments was working with the Tennessee Valley Authority (TVA) to develop the first digitized Ohio River navigation chart in the early 1990s.
"I felt there was a need to move those from the paper chart folios to more of an electronic version," he said.
The digitized information gave way to geo-referenced information, which finally led to the development of digital inland navigation charts.
Other significant work has included working to develop the miter gate replacement program used at the locks and dams and regular work with the Inland Waterways Users Board.
Looking back, Chapman said it has been a good career, and it's the right time to retire.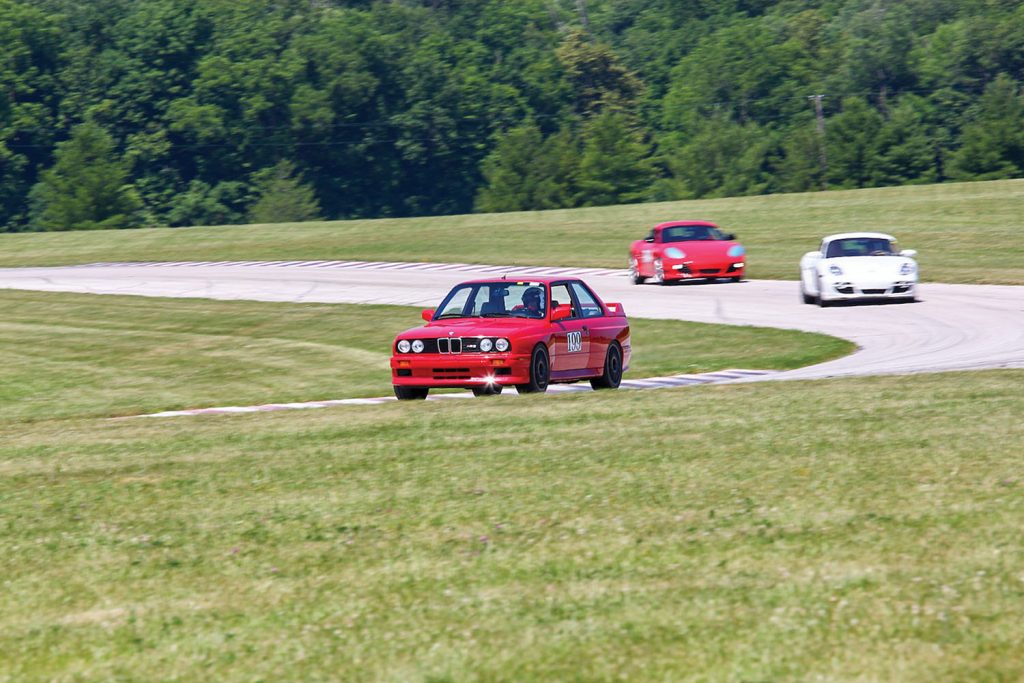 Having spent 25 years as a baseball umpire for college and high school games until retiring from that in 2016, Chapman said he thinks it might be enjoyable to go to a few ball games. At one time he had the aspiration to visit every major league ballpark in the country, and he might revive that idea, he said.
There will be more time at home, too, with his wife of 38 years, Judy, as well as spending time with adult children Megan and William and his two young grandsons, 2-1/2 -year-old Lincoln and 3-month-old Carson.
Chapman also owns 3 BMWs—two race cars and a driver—and races three or four weekends a year, so he may spend more time at car shows, cruise-ins or activities with the two different car clubs to which he belongs.
"There's a little bit of an adrenaline rush when you're doing 165 or 170 mph. and have to slow down to make the turn," he said.
So, Chapman may be retiring, but it appears he is not really slowing down.
Top photo: Olmsted Locks and Dam.