Crowds who watch the launch of spacecraft from Kennedy Space Center or gathered in front of their TVs likely have no idea that for the past 22 years it has taken a special ship traveling down the river system and across the Gulf of Mexico to make it possible.
The R/S RocketShip from United Launch Alliance (ULA) transports Atlas V and Delta IV Heavy boosters, second stages and payload fairings. Following time in the shipyard for deck strengthening, it will also carry the new Vulcan Centaur rockets to meet launch demands for the U.S. government's National Security Space Launch (NSSL) program for use by the United States Space Force and U.S. intelligence agencies for national security satellite launches.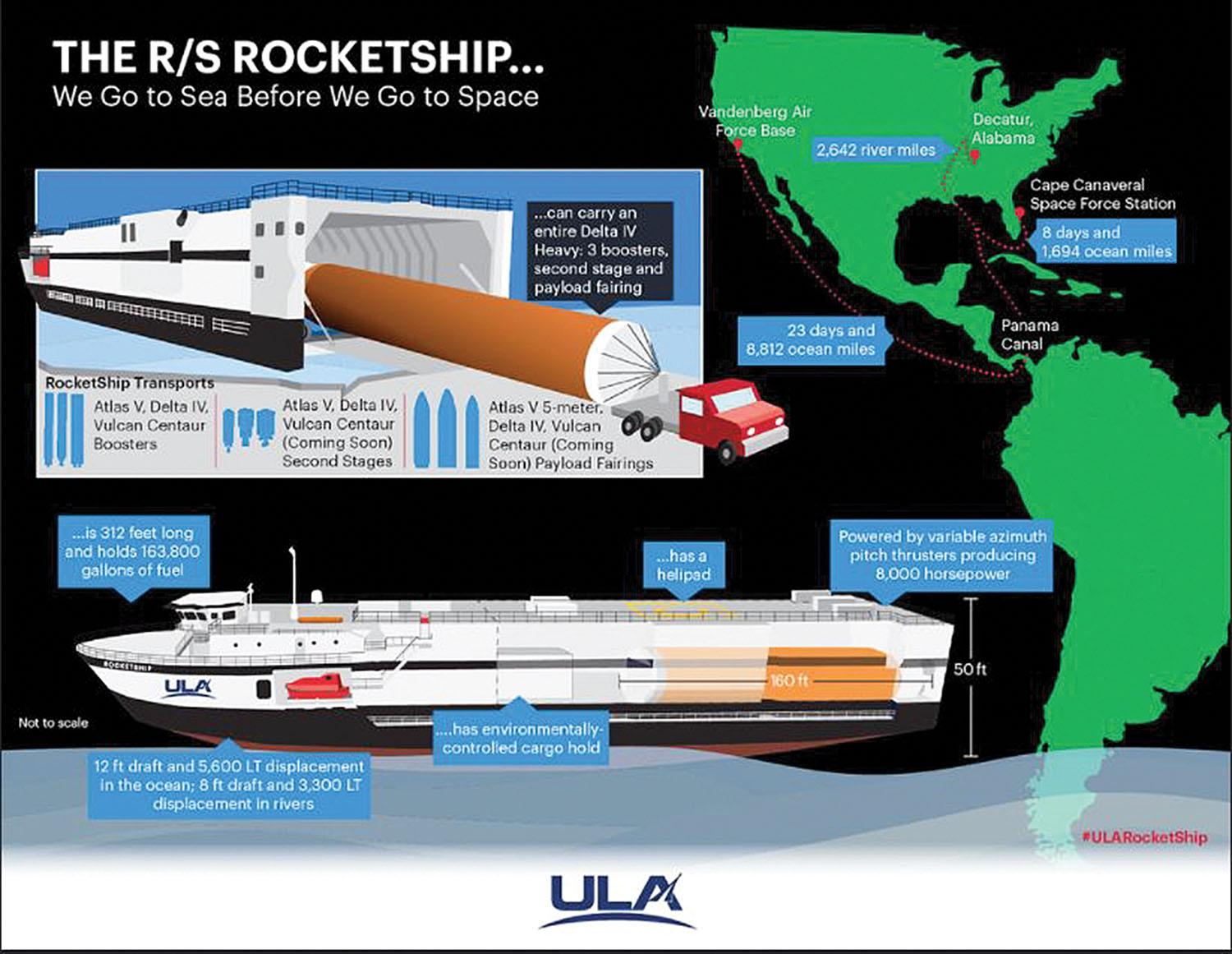 The ship travels 2,642 river miles and 10,506 ocean miles, from Decatur, Ala., to Cape Canaveral, Fla., and to Vandenberg Space Force Base in California, according to ULA's website. It is capable of carrying an entire Delta IV Heavy rocket: three boosters, the second stage and payload.
While the deck crew holds unlimited tonnage ocean licenses, on their Florida trips most of the journey is via the Tennessee, Ohio and Mississippi rivers, which led ULA to contract with Seamen's Church Institute for 2-1/2 days of advanced pilothouse management training January 19-21. About half the time was spent in the classroom with the other half on the simulators at SCI's Center for Maritime Education in Paducah, Ky.
Sign up for Waterway Journal's weekly newsletter.
Our weekly newsletter delivers the latest inland marine news straight to your inbox including breaking news, our exclusive columns and much more.
John Arenstam, the center's assistant director, said Kongsberg Digital and the STAR Center in Florida worked together to build a model of the simulated RocketShip that works within the digitized world SCI already has at its fingertips. The crew simulated various conditions, including meeting and overtaking towing vessels and recreational boats during high water and low water and locking and in various weather conditions, including fog.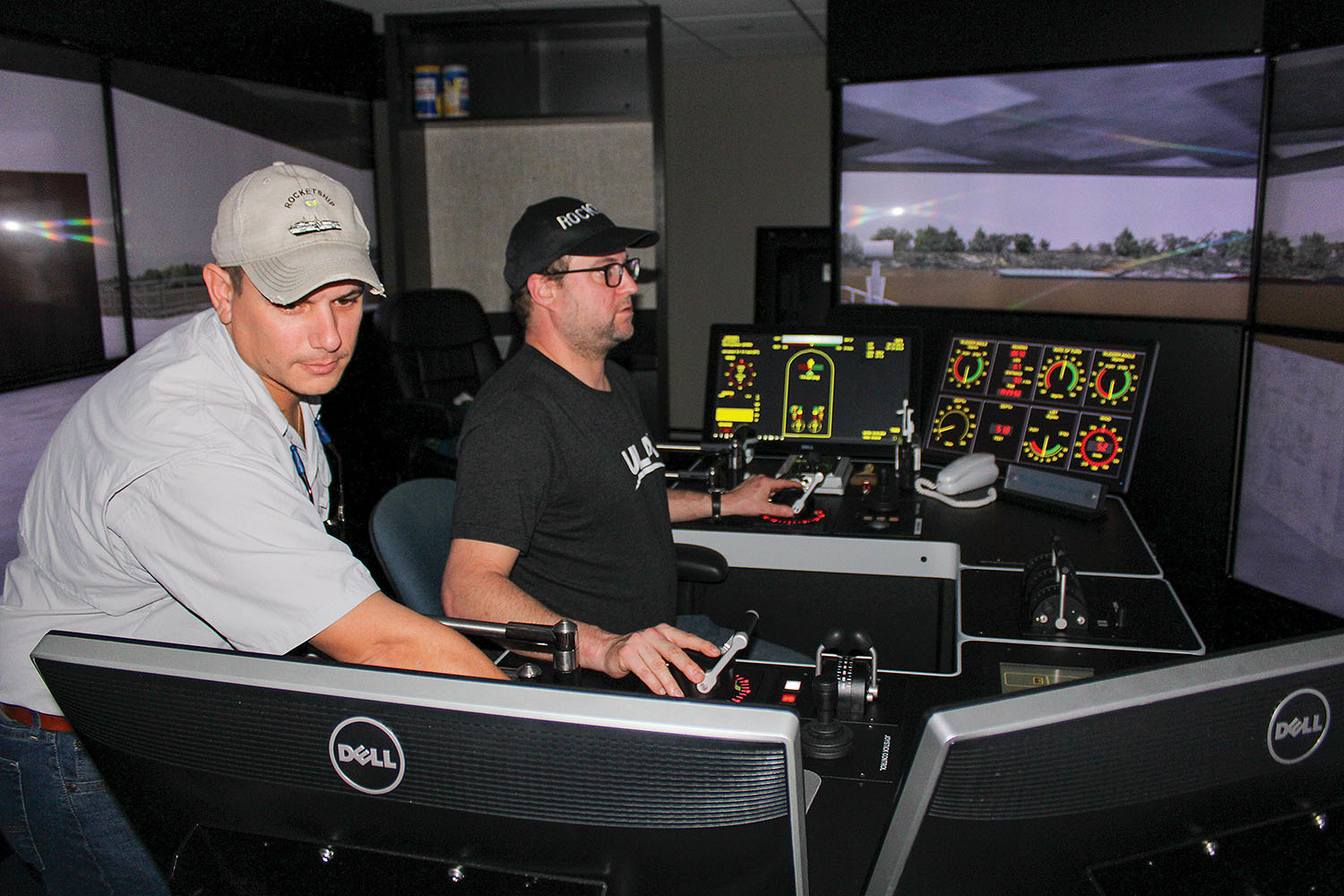 "It's a different animal," Capt. Tom Sullivan said of piloting the vessel on the inland waterways system.
He said ULA sought the training SCI offers because it is as close as possible to real-world conditions.
"The vessel is our own vessel," he said, looking out the view of the simulated pilothouse windows. "In other places, we were just basically running a tugboat with Z-drive capability."
The R/S RocketShip is a unique, roll-on, roll-off vessel that is 312 feet long. It displaces 8,679 tons and boasts 673,000 cubic feet of cargo capacity.
As the Rev. Kempton Baldridge, SCI's senior river chaplain, notes, the RocketShip's unique cargo travels into space, meaning "the valuable and vital cargoes delivered by R/S RocketShip have traveled farther than those borne by any other ship of any size in all of recorded history."
That's a fact not lost on the crew, and one they are proud of.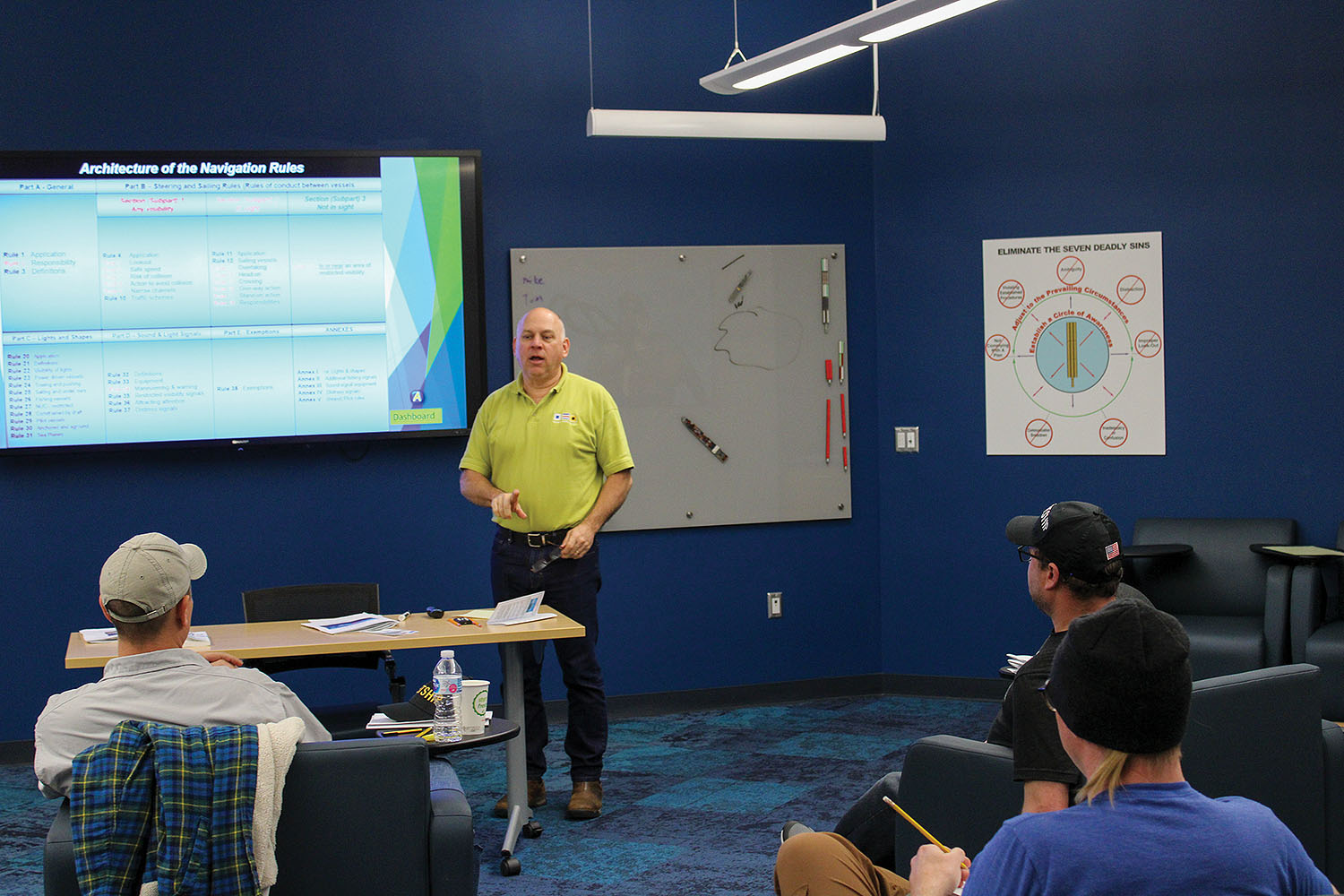 Sullivan grew up taking family vacations to Kennedy Space Center, but he never envisioned working for the space program. Neither did the the crew's newest member, third mate Mike Cooper, who is on his second hitch.
Cooper said he especially likes working on RocketShip as he is able to get "more ship-handling experience than you ever would on any blue-water boat."
Licensed crew members work 50 days on and 50 off. Unlicensed crew members work 60 days on and 30 days off. Some of the 16-member crew have been with the program since it started 22 years ago, but the average mariner's tenure is six or seven years. 
Sullivan said it is a unique opportunity for mariners to provide a special service to their country and help to advance the space program into the future.
"It's a great job," he said. "We're all like a small family."
Caption for top photo: The R/S RocketShip transports Atlas V and Delta IV Heavy boosters, second stages and payload fairings for United Launch Alliance (ULA) to be used in the space program. (Photo courtesy of Seamen's Church Institute)