Industry People On The Move, January 2022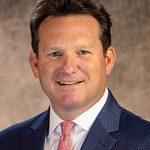 • Clark Todd has been promoted to CEO of Blessey Marine Services, in addition to his role as president. Walter Blessey Jr., previously chairman and CEO, will remain chairman.
"After spending several periods in various departments, Clark assumed the role of president in 2007, and he also served as chief operating officer for the past seven years," Blessey said in announcing the promotion. "He has guided the company under my watchful eye and daily input to being one of the largest inland marine transportation companies in the United States. He has done a masterful job of managing the daily issues of Blessey Marine through very prosperous times as well as through market downturns and a pandemic."
Todd is the incoming chairman of the American Waterways Operators, where he has been a board member for 10 years. He recently took over Blessey's board seat at the U.S. Coast Guard Foundation, and he continues to serve on the boards of Junior Achievement, the National Waterways Foundation and the Seamen's Church Institute.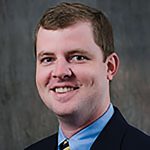 • Canal Barge Company Inc., New Orleans, La., has announced the following two promotions:
Graham Wogan was promoted to assistant vice president of fleet logistics and account management. He will have oversight over logistics for all liquid and dry cargo barge movements as well as strategic account management responsibilities.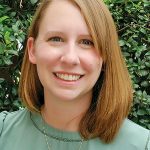 Vanessa Breslin has been promoted to director of human resources. In this elevated role, she will expand her
responsibilities for full life cycle recruiting, employee relations and HR information systems.
• The Shearer Group Inc. (TSGI), Houston, Texas, announced the following two promotions: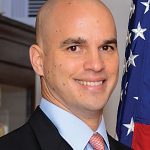 Joshua Sebastian, P.E., a 13-year veteran of the firm, has been promoted to the position of vice president-operations following his accomplishments as the engineering manager of TSGI for 8 years. A registered professional engineer in Connecticut, Texas and Washington, Sebastian will be responsible for all business aspects of TSGI while still utilizing his 23 years of broad maritime industry experience to assist TSGI in continuing to provide the outstanding engineering services its clients have come to expect.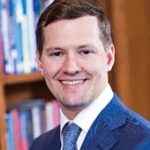 Harrison C. Brann, P.E., a seven-year veteran of the firm as a senior naval architect, has been promoted to engineering manager following his years of successful project management experience and receiving his Master of Business degree from Rice University in 2021. Also a registered professional engineer in the state of Texas, Harrison will be responsible for managing TSGI's engineering team. Harrison has assisted in many of TSGI's defining projects, including towboat designs, drydocks, LNG conversions, hybrid vessel designs, tank barges, marine construction equipment and dredges.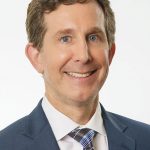 • Eric Livingston has been named chief operating officer of Metairie, La.-based Maritime Partners LLC. Livingston joined the company in August 2019 as executive vice president. An accredited senior appraiser, Livingston has a finance degree from San Diego State University. He previously worked for GE Capital, ATEL Capital Group, GATX Corporation and Citizens Asset Finance.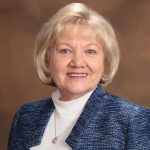 • Phyllis Harden, who was responsible for government affairs for Pine Bluff (Ark.) Sand & Gravel Company for many years, has retired, effective December 31. In addition to frequenting Washington, D.C., on behalf of PBS&G, lobbying for Corps of Engineers waterway projects and funding, she was the first woman appointed to chair the Arkansas Waterways Commission, a position she plans to continue. She was on the board of directors and a past president of the Mississippi Valley Associated General Contractors, the largest geographical branch of the Associated General Contractors of America, which represents contractors on the river system from the Canadian border to the Gulf of Mexico. Harden also sat on the board of directors of the Dredging Contractors of America in Washington, D.C., and she is on the executive committee and board of directors of the National Waterways Conference. Locally, she is vice chair of the Pine Bluff-Jefferson County Port Authority Board. She was inducted into the Arkansas River Hall of Fame in 2018.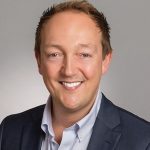 • Jethro Beck has been named vice president of marine operations for American Queen Voyages. In this capacity, he is responsible for all of the company's river marine operations, including nautical, technical, compliance, safety and security.
Beck joins American Queen Voyages with an extensive career as a marine operations leader. Most recently, he served as head of marine operations for ultra-luxury start-up The Ritz-Carlton Yacht Collection. Beck's passenger operations career has spanned nearly two decades, most of which were with Holland America Group as operations director and also serving Seabourn, Princess Cruise Lines and P&O Australia within the Carnival Corporation. He is a captain himself and has operated vessels for Holland America, Shell Oil and Global Marine Systems.
"I have followed the growth of American Queen Voyages over the last decade and am eager to join this cruise line that has played such a role in the growth of river and small-ship cruising in North America," said Beck. "I look forward to getting to know each of the vessels, respective crews and being a part of this company's rich legacy."
Born and raised in Scotland, Beck began his maritime career at 16 years of age, joining an LNG tanker out of Brunei as an engineering apprentice. He has earned multiple licenses including captain and will continue residing in Mississippi with his family.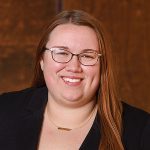 • Fox Smith LLC announced that Jessica Reis has joined the firm as an associate attorney.  Her focus will be in the areas of employment law, medical malpractice, transportation and environmental law.  Prior to joining Fox Smith, Reis worked at a large, regional defense firm in St. Louis where she practiced in the areas of commercial litigation, personal injury and property damage.  She is licensed in Missouri and Illinois.  She graduated from Saint Louis University School of Law in 2016, cum laude with a concentration in health law.