New Ohio River Port District Tops Inland Freight Ranking
Recently released freight tonnage data shows a statistical port approved last summer on the Ohio River now has the highest freight volume by tonnage of any inland port in the United States.
The Mid-Ohio Valley Port district encompasses nearly 220 miles of the Ohio River between Mile 40.0 and Mile 256.8, filling in a gap between the Huntington Tri-State Port District and the Pittsburgh Port District. It includes parts of seven counties in Ohio and nine counties in West Virginia. The port has no physical assets, instead aggregating freight data the Corps of Engineers was already collecting from bills of lading and information collected at locks and dams, along with other sources. 
The statistical port district includes 70 existing barge terminals in Ohio and 53 in West Virginia.
The port district's application for port designation was sponsored by the Ohio Department of Transportation in partnership with the West Virginia Department of Transportation. Although not fully approved by Corps leadership until June 2021, the application was a multi-year process, with data collection beginning much more quickly, so the port was included in the 2020 data that was recently released.
Sign up for Waterway Journal's weekly newsletter.
Our weekly newsletter delivers the latest inland marine news straight to your inbox including breaking news, our exclusive columns and much more.
The 2020 Transportation Facts & Information For The U.S. Coastal and Inland Navigation System ranked the Mid-Ohio Valley Port first for inland ports and 17th overall, when taking coastal ports and those along the Great Lakes also into consideration. 
The port moved 35.9 million short tons of freight in 2020.
The Ohio River had four of the top five ports by freight tonnage data for the year. The Port of Cincinnati-Northern Kentucky was second among inland ports (19th overall) with 34.5 million short tons of cargo. St. Louis Metro Port was third among inland ports (21st overall) with 30.5 million short tons of cargo. Huntington-Tristate was  fourth (22nd overall) with 29.7 million short tons of cargo. Pittsburgh was fifth (39th overall) with 15.5 million short tons.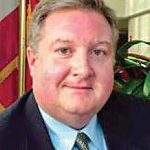 Mark Locker, the Ohio Department of Transportation project manager for maritime, freight mobility and logistics, spearheaded the port's creation. He hopes its success as the top inland port for freight tonnage will help meet the state's goals of raising awareness of the region's cargo-handling capacity as well as its possibilities for economic development with the hope of attracting business prospects as well as grants and other funding, "directing investments toward areas that have the highest tonnage, the highest need, the largest value on a river system."
Locker added, "These are the types of reports they put in front of congressional members when they are talking about their funding."
Such statistical port designations generally are also supported by the Corps of Engineers because they help to capture data for stretches of river where ports previously did not exist, he said.
The Ohio River is home to four statistical ports. Besides the Mid-Ohio Valley Port, they are Pittsburgh,  Huntington Tristate and the Ports of Cincinnati and Northern Kentucky. The former Port of Greater Cincinnati Development Authority and the Northern Kentucky Port Authority petitioned for their redesignation as a combined port district in 2012, and that designation was approved in 2015. It ultimately used the statistical port district to capture data useful in being named as a federal Marine Highway route, making companies along the route eligible for federal grant projects.
Entirely New Port
The Mid-Ohio Valley Port project was unique among statistical port projects in that while previous projects included the expansion of an existing port into surrounding areas, this was the first time an entirely new port had been created for statistical purposes. Locker believes the determination that the Mid-Ohio Valley Port handled more freight by volume than any other inland port could lead other areas to think about creating  more statistical ports.
"I think a lot of people are going to start considering filling in the gaps," he said of the spaces between existing ports on the river.
He also is hopeful that when both government officials and businesses look at freight tonnage information in the freight tonnage report, it will tell a positive story for the river system as a whole. While large, coastal ports or those on the Great Lakes may sometimes get more attention, the data for the inland ports shows they are doing even more work, in many cases. "The ports are outperforming a lot of coastal ports when you look at them," he said.
When businesses are considering where to locate a distribution center or warehouse, they look for facilities that can push a lot of product, Locker said, so that data could be helpful in encouraging businesses to ship products via the river system.
By law, the Corps of Engineers can't request statistical port designations. Instead, the request has to come from a state or local entity working with port authorities to request a designation.
So far, Locker said, no one has approached him about how to undertake new statistical port projects, although he is aware of the ongoing effort underway by some leaders in Illinois and Iowa to combine four separate port districts in the Quad Cities region into a single statistical district as the Mississippi River Ports of Iowa and Western Illinois. Together, the ports and terminals along the Illinois Waterway and the Upper Mississippi River above Locks and Dam 26 are often colloquially referred to as the "Corn Belt Ports."
The process of creating a new statistical port does require some education, Locker said. Developers contacted county and municipal governments in the area along the Mid-Ohio Valley Port to answer questions and ask for letters of support. They assured them that creating a new port does not create another level of government and that there is not a governmental agency that can impose additional demands or collect tax dollars.
"I think it's fantastic," Locker said of the Mid-Ohio Valley Port being recognized as the top inland port by freight tonnage for 2020. "I think it's good for the inland waterways system. I think it's good for maritime on the Ohio, and I think it's good for ports and terminals on that stretch of waterway both in Ohio and West Virginia to validate what they have known for years, that there is a lot of activity along that portion of the river.