Maritime Partners held a christening ceremony February 3 for the seventh of nine boats the company is building at Intracoastal Iron Works in Bourg, La. The company named the boat the mv. Emily Webber in honor of the late Emily Michelle Webber, the lifelong friend of Sally Dane Sperry, wife of Maritime Partners' co-founder and president Austin Sperry. Webber died, unexpectedly, March 4, 2021, at the age of 41.
Sperry met Emily during their junior year of high school. Almost instantly, the two were fast friends, with each soon becoming an honorary member of the other's family.
"I have sisters by birth, but she was my sister by choice," Sperry said. "It just happened. I don't know how to describe it."
Emily was the oldest of four siblings with a working mother in a single-parent home. In high school, she played a big role in bringing her younger siblings home from school, getting them started with homework and preparing the evening meal. Sperry jumped right into the mix as a fellow family member.
"I took on the honorary big sister role, when she would cheer and play soccer and softball," Sperry said. "When she would be at practice, a lot of times I would go help with her siblings. Then, she would come home and we would hang out and kind of be the parents until her mom got home."
That closeness continued through their college years, despite Sperry moving to New York and Emily attending the University of Mississippi.
"They've been dear friends for all of these years," said Retia Webber, Emily's mother.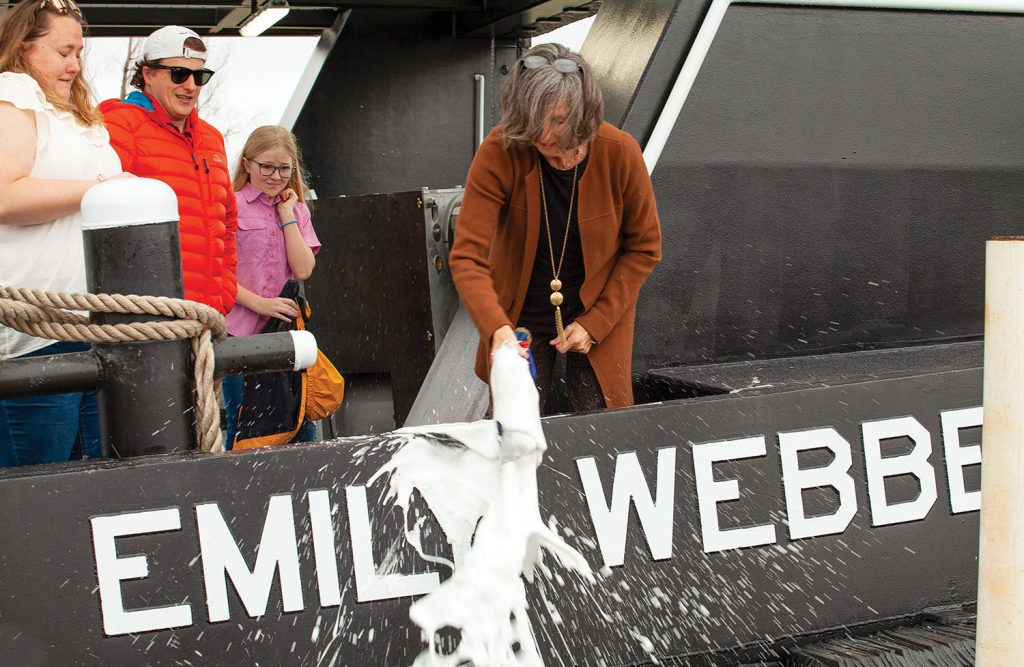 Theirs was a friendship undaunted by distance or even disagreements.
"She was the type of friend that would tell you what you needed to hear, whether you liked it or not," Sperry said. "We had days where we could get into it, but both of us could get over it and get back together. She was a friend who had your back. We could have a difference of opinion and know that we still loved each other."
As she moved into a career in sales, Emily first worked in Massachusetts at a friend's equestrian business, selling equestrian supplements and riding apparel. Sales then led her to Cardinal Health, where she worked for over a decade as a pharmacy business consultant. Emily excelled, becoming a top sales consultant for Cardinal Health, which recognized her as an "everyday hero" for her success and community involvement. Among her many volunteer endeavors, Webber served as a volunteer with CASA New Orleans, an organization of "Court Appointed Special Advocates" who work with vulnerable children and families in the foster care system. Emily also spent time in Uganda, volunteering with Four Corners Ministries, a Christian organization that has launched a church, school, child development program, medical clinic and farm in Africa.
Her sales and entrepreneurial talent came together in 2018, when Emily and her business partner, Chris Martin, bought Braswell Drugs, a pharmacy in Covington, La. A native of Gulfport, Miss., Emily lived in New Orleans and was a proud resident of the French Quarter, where she shared a home with her rescue dog, Gordeaux.
As Emily's career grew, so too did her relationship with Sperry's family. She was present for the birth of the majority of Sperry's five children, and the Sperry kids knew her best as "Aunt Emmy." The relationship was so special that Emily was to become guardian of Austin and Sally Sperry's children if anything happened to them.
Sperry remembers receiving the call notifying her of Emily's death like it just happened.
"I just hit the ground and started crying," she said. "Out of all the people in the world, why her? She had so much more good to do."
Sperry said the plan had always been to name a vessel after Emily. When she died, though, she and Austin knew they had to name a boat after her as soon as possible, to honor her memory and carry on her legacy.
"At her celebration of life ceremony, Austin announced they were going to name the next boat they were building after Emily," Webber said. "She had spent so much time with Sally and her children, and they'd been friends since high school. It was such an honor, and I'll be forever grateful for them recognizing our sweet Em."
Webber described Emily as "the most giving person." One of the many stories Webber told was that of Emily raking leaves in high heels ahead of her sister's outdoor wedding.
"That's just the kind of person Emily was," Webber said. "If someone needed something or if one of her friend's parents passed away, the minute she heard, she'd stop and go do whatever they needed her to do. Anything that was needed, Em was always there to make it better for everybody else. She was just that kind of person."
Webber described Emily in terms of her strength, her courage, her faith, her positive outlook, her determination and her drive to succeed.
"Anything she did, it was never just 50 percent," Webber said. "She was one of those people that she was going to accomplish it, 150 percent."
And in that way, Webber said the mv. Emily Webber will be a fitting tribute to Emily for years to come.
"She would be overwhelmed," Webber said. "What a great honor it was. And she's still living on. I hope I can see her on the river someday. Her strength and courage, everything, she still lives on.
The Mv. Emily Webber
The mv. Emily Webber is a 78- by 34-foot towboat with a depth of 10 feet. The vessel is an identical sister ship to the other six Maritime Partners towboats built at Intracoastal Iron Works. The Entech-designed towboat offers 2,000 hp. by way of twin Cummins QSK38 main engines, which are paired to Reintjes gears from Karl Senner LLC. The engines and gears drive four-blade, stainless-steel, denominator-style propellers with a 76-inch diameter and 66-inch pitch from Houma Machine & Marine.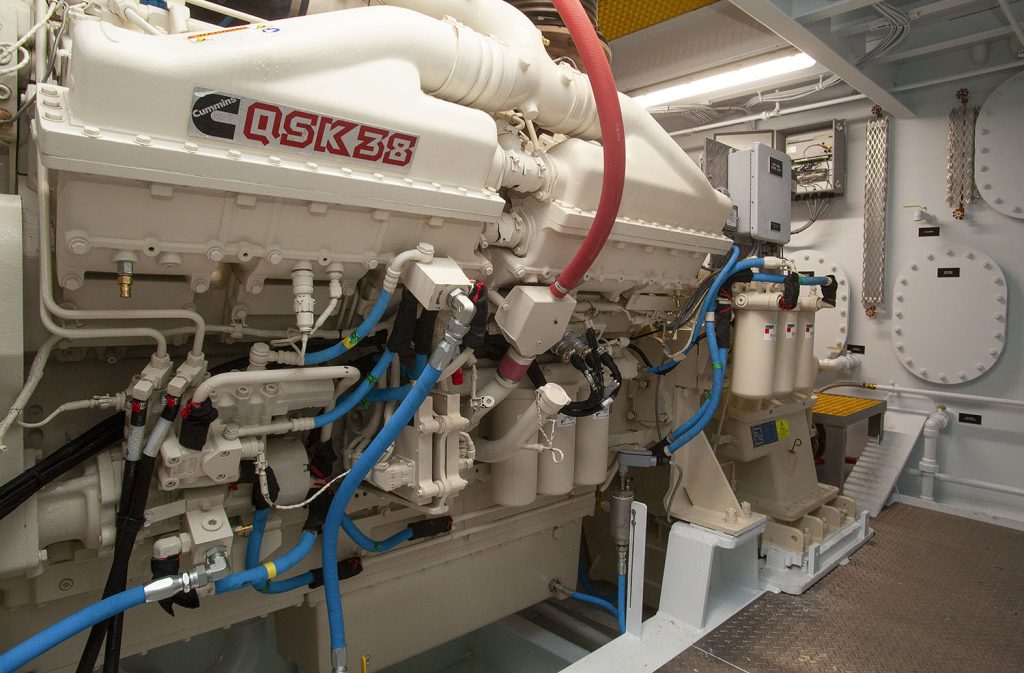 Sewart Supply provided the control package, while EMI supplied the steering system. Fendering is by M&M Bumper Service LLC in Bourg. Rhodes Electric Services supplied the vessel's radar, radios and GPS.
On deck, the mv. Emily Webber features a pair of 40-ton Nabrico deck winches and a full fleet deck forward of the main deck house.
Inside, the mv. Emily Webber has accommodations for a crew of seven.
The vessel has tankage for 28,000 gallons of fuel and 12,200 gallons of potable water.
Founded in 2015 and with a current fleet of more than 1,600 vessels, Metairie, La.-based Maritime Partners offers bareboat charters and flexible lending options for maritime companies in the United States and around the world.
Caption for top photo: The 2,000 hp. mv. Emily Webber was built by Intracoastal Iron Works. (Photo by Frank McCormack)