IMX To Conclude With 'Industry Proud' Celebration
This year's Inland Marine Expo (IMX), which will take place May 23–25 in St. Louis, will end with a celebration of the people who make the maritime industry truly great. The theme is "Industry Proud," and the closing session will pay homage to the hard work,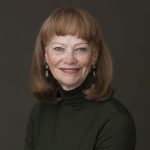 professionalism and culture that define the maritime field, while also honoring up-and-coming leaders in the industry and this year's IMX Achievement Award winner.
Day three of IMX will feature the Maritime Throwdown (MTD) final competition, where mariners will show off their skill and determination on the MTD line handling course. During the IMX closing session, Capt. Kenny Brown, founder of the Maritime Throwdown, will announce winners in all three categories: the C Hero Rescue Pole challenge, the AIM distance line-throwing challenge and the Throwdown line-handling obstacle course.
Highlighting Professionalism
Next, the Rev. Tom Rhoades, Seamen's Church Institute chaplain for the Lower Mississippi River, Gulf and Houston Ship Channel, will speak on what it means to be a leader in the maritime industry. Rhoades will draw on both his extensive experience as a pastor and counselor serving mariners, along with his decade working on towing vessels, as he recognizes the professionalism, grit, safety and passion it takes to work in this industry.
Sign up for Waterway Journal's weekly newsletter.
Our weekly newsletter delivers the latest inland marine news straight to your inbox including breaking news, our exclusive columns and much more.
Rhoades will then announce this year's "40 Under 40" award winners. The IMX 40 Under 40 awards recognize up-and-coming leaders in the maritime industry for their contributions thus far in their careers. Honorees are nominated by executives and colleagues in the industry, in recognition of their hard work and dedication.
The celebration will then conclude with the presentation of the IMX Achievement Award. This year, Frank Morton, founder of New Orleans-based Turn Services and board director of America's Watershed Initiative, will introduce Cherrie Felder, vice president of Channel Shipyard Companies, as the IMX Achievement Award recipient. Felder, a longtime leader both at Channel Shipyard and across the industry, will be the ninth IMX Achievement Award recipient.
The awards ceremony will conclude with a cocktail reception and photos of the award winners.