The first education session at this year's Inland Marine Expo (IMX), to be held May 23–25 in St. Louis, will take an in-depth look at the marine highway system in the United States—how to maintain what's already there and how to build it for the future. The session will take place May 24, starting at 10:30 a.m.
The session will feature Sean Duffy and Paul Rohde, two leaders in the maritime industry known for raising awareness of the importance of waterborne commerce and advocating for funding to properly maintain and enhance waterways.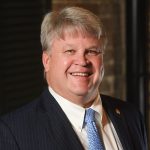 Duffy is executive director of the Big River Coalition, where he has been at the forefront of efforts to secure authorization and funding to deepen the Mississippi River Ship Channel to 50 feet. Duffy also serves as executive vice president of the Louisiana Maritime Association. With prior roles in the maritime industry that include boarding agent, deckhand, stevedore general superintendent and marine surveyor, Duffy is intimately familiar with the obstacles mariners and maritime companies face, both nationally and in Louisiana.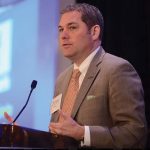 Rohde serves as vice president of Waterways Council Inc. (WCI), a Washington D.C.-based national public policy organization advocating for a well-maintained system of inland waterways infrastructure and ports. Based in St. Louis, Rohde works alongside a broad coalition of WCI members, including carriers, shippers, manufacturers, agriculture and organized labor. Rohde focuses on the formation of legislative strategy and policy issues; develops and executes a comprehensive public education campaign; and initiates grassroots activism, media outreach and collaboration with state and local government and conservation groups.
Sign up for Waterway Journal's weekly newsletter.
Our weekly newsletter delivers the latest inland marine news straight to your inbox including breaking news, our exclusive columns and much more.
Infrastructure on the marine highways of the United States includes both what can be seen (locks & dams, utility crossings and the physical contours of the channel) and what is often unseen (air gap sensors, data available to mariners and electronic aids to navigation). In this session, Duffy will take a close look at the role of "invisible infrastructure" in navigation on the nation's waterways. He will also offer an update on efforts to deepen the entire Mississippi River Ship Channel from Baton Rouge, La., to the Gulf of Mexico to 50 feet.
Rohde will review the U.S. Army Corps of Engineers' Capital Improvement Strategy in light of recent infrastructure funding. He will also focus on the future of lock construction on the rivers and canals of the United States and overview the Navigation and Ecosystem Sustainability Program (NESP) for the Upper Mississippi River.
This is just one of seven education sessions to be held during IMX, along with the opening address and closing session, which will also feature this year's 40 Under 40 leadership awards and the 2022 IMX Achievement Award.
For more information on the other sessions, go to www.inlandmarineexpo.com or see future issues of The Waterways Journal.