One of the most electric features of the Inland Marine Expo (IMX) each year is the Maritime Throwdown (MTD), a three-part competition that tests mariners' industrial maritime and safety skills. The event will include a long-distance line throw, the C-Hero Rescue Pole competition, and the MTD industrial maritime skills challenge.
This year, Maritime Throwdown founder and promoter Capt. Kenny Brown has already held three open qualifiers for the 2023 season, with top finishers eventually advancing to the 2023 finals at IMX. The first 2023 MTD qualifier was held in conjunction with the April 30 decommissioning ceremony for Businelle Towing's mv. Kathleen. Wood Resources hosted a second qualifier May 13, and a third qualifier was held at DA Cajun Shack in Summit, Miss.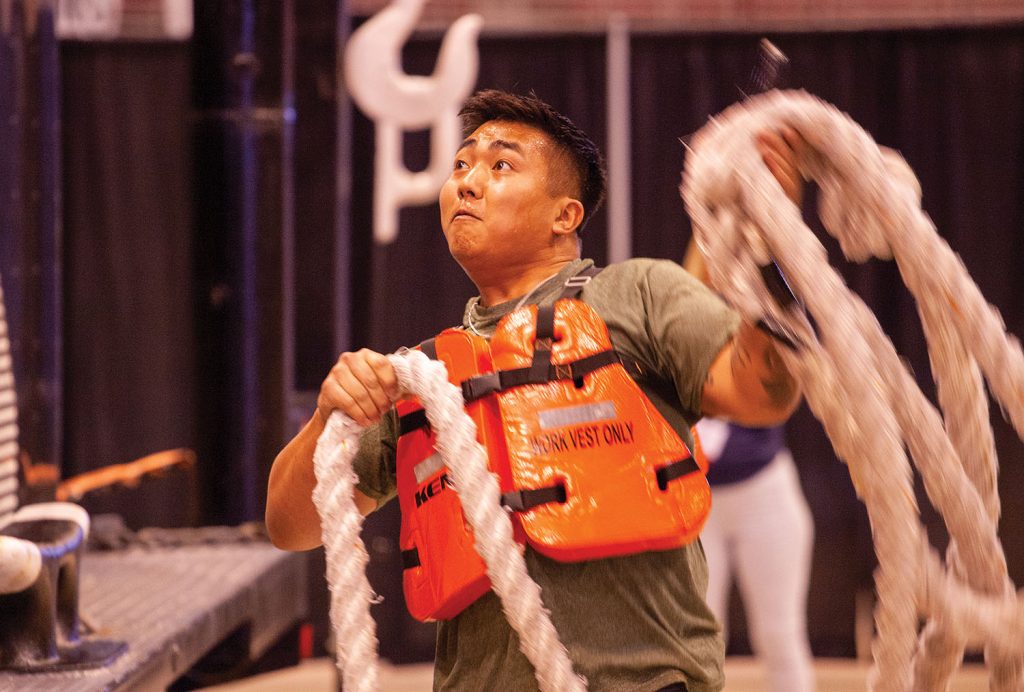 Winners of this year's finals, to be held May 24–25 in St. Louis at IMX, will reap more than $5,000 in cash and prizes.
Brown said he hopes the recent qualifiers and the upcoming final competition will position MTD for rapid growth in the 2023 season.
Sign up for Waterway Journal's weekly newsletter.
Our weekly newsletter delivers the latest inland marine news straight to your inbox including breaking news, our exclusive columns and much more.
"We've always wanted to do popup events for companies," Brown said. "Next season, I want to put on a road show for the industry that will grab attention and attract the new talent we desperately need. I'm hoping our industry partners will get behind us and put us on the road to the 2023 finals at IMX."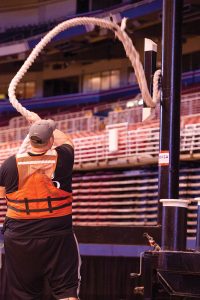 Brown, a full-time towboat captain, said he plans to dedicate his off weeks next season to host popup MTD events for maritime companies at industry or company events, maritime training schools and community festivals. In doing so, Maritime Throwdown will be focused on recruiting new talent and training and retaining existing mariners.
Brown said the high-energy competition is a great recruitment tool, and the competitive nature of the course challenges mariners to train and learn their craft. With a huge number of mariners—particularly wheelmen—set to retire over the next decade and with the current labor shortage, helping young people discover the opportunities in the maritime industry is critical.
"We've got to find a creative way to attract the next generation, and I believe Maritime Throwdown is it," he said. "I want to do a minimum of 12 popup events next year, but I think we're capable of between 18 and 24 events."