For the fifth year, 40 of the industry's future leaders were honored at the Inland Marine Expo with the "40 Under 40" award, which recognizes individuals for their outstanding contributions to the inland marine transportation industry in a variety of fields. All 40 honorees were nominated by executives and peers for their hard work and dedication to the industry.
Over the course of 10 weeks, The Waterways Journal is featuring recipients. This week we recognize Chris Bourgeois, Kelsie Brien, Mark DiStefano and Michael Ditto.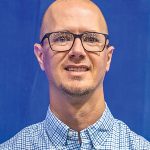 Chris Bourgeois
Chris Bourgeois, 39, is vessel planning and repair manager for American Commercial Barge Line.
As part of his role, Bourgeois oversees all overhauls and budgeting for boat maintenance in the New Orleans area.
Sign up for Waterway Journal's weekly newsletter.
Our weekly newsletter delivers the latest inland marine news straight to your inbox including breaking news, our exclusive columns and much more.
"He is a valuable team member who always gets the job done," said Ronald Schneider, senior manager-vessel engineering for ACBL
Schneider noted that Bourgeois has taken on an additional workload with the company's Southern, un-engineered vessels.
Bourgeois began his career as an electrician and came to work at ACBL in 2010. He worked his way up to port engineer before taking  his role in management. In 2017, Bourgeois completed ACBL's Emerging Leaders Program.
"Chris is available when needed with repairs and to assist others," Schneider said. 
Outside of work, Bourgeois volunteers as a coach for his son's youth football and basketball teams.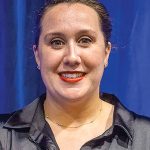 Kelsie Brien
Kelsie Brien, 29, is a logistics manager for McDonough Marine Service.
Brien graduated from the Massachusetts Maritime Academy in 2014 with a degree focusing on economics of the maritime industry, maritime law, policy and regulations and project management. She had three years of experience in the maritime industry when McDonough Marine Service hired her in 2016 as a logistics manager in Metairie, La. In 2020, she relocated to McDonough's office in Chesapeake, Va.
Along with her work, Brien is working on  a graduate degree in maritime business management at Massachusetts Maritime Academy.
"She carries an extensive range of responsibilities including fleet management, project cargo movement management, maintenance oversight and general barge chartering," McDonough Marine Logistics Director Eric Anderson said. "Her operational areas of responsibility include overseeing Florida's eastern coast to New York, and the Ohio Valley and Upper Mississippi River regions. This includes nine of McDonough's 17 barge fleeting locations."
Additionally, Brien has extensive involvement in maritime trade associations including the Women's International Shipping and Trading Association (WISTA); Women in Maritime Operations (WIMOS); the Virginia Maritime Association; the Maritime Leadership Certificate Program, which she completed in 2021; Norfolk Women Leaders; THRIVE, a young professional networking group; the Port of Norfolk Propeller Club; and BIMCO for contracts education.
"McDonough Marine Service is very proud of the hard work and determination Kelsie has shown during the start of her career and believe she will be a big part of the next generation to lead our company and industry into the future," Anderson said.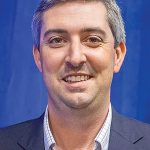 Mark DiStefano
Mark DiStefano, 32, is manager–liquids allocation for Ingram Barge Company.
DiStefano began his career with Ingram as a maintenance coordinator. He then took that experience to the logistics group, expanding his knowledge base in that sector of the industry.
Duncan Fort, logistics services partner for Ingram Barge Company, said DiStefano leads by example and helps develop those around him.
"I have worked side by side with Mark for over five years, and his work ethic and positivity are truly contagious," Fort said. "Anyone who has worked with him will agree that he is exceptional to work with."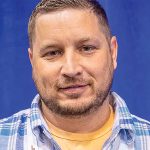 Michael Ditto
Michael Ditto, 39, is a captain for Southern Towing Company LLC.
Jessica Snyder, human resources manager for Southern Towing Company, said Ditto is a leader both onshore and offshore, mentoring crew members and devoting his off-time to coming shoreside to train new employees. 
"He is always first to speak up to defend what is right, regardless of whether it is a safety protocol or policy or a matter of respect for his fellow STC family," Snyder said.
She called him a role model not only for crew members but also for shoreside staff, uplifting them and making them feel appreciated.
"He is a team player until the end, and we could not ask for a better captain," Snyder said. "He is relentlessly true to his values and his people. If every team member were like Mike, there would never be an issue."