Industry People On The Move – June 2022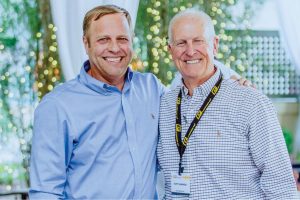 CGB Enterprises Inc. (CGB), Covington, La., announced that Scott Leininger, senior vice president-marine and transportation of Consolidated Terminals & Logistics Company (CTLC) retired effective May 31. Lance Rase succeeded him as senior vice president.
Leininger began his career with CGB in 1995 and has more than 40 years of experience in the grain, transportation, marine and logistics industries. As senior vice president, he navigated the oversight of CGB's inland terminals, logistical solutions, Gulf stevedoring and fleeting operations, trucking, marine, charter barges, critical relationship development with key customers, barge lines and many others.
Leininger represented CGB as a Waterways Council Inc. executive board member, served on the Inland Waterways Users Board and chaired the National Grain and Feed Association's Waterborne Commerce Committee.
Rase has been with the CGB family for nearly 26 years, beginning his career as a dispatcher in Cairo, Ill., and holding various roles since, including logistics manager, freight trader and general manager, among others. In 2019, he was promoted to vice president of marine and transportation. Rase is an executive board member of Waterways Council Inc. and member of the Inland Waterways Users Board.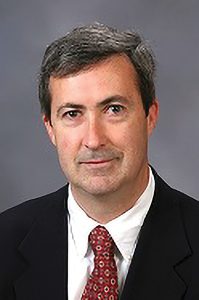 Jim Walker is retiring as director of navigation policy and legislation for the American Association of Port Authorities, following a long career in government and advocacy. Walker joined AAPA after a 36-year career with the U.S. Army Corps of Engineers. With AAPA, Walker was responsible for handling waterside infrastructure issues and relevant legislative and regulatory matters, including AAPA's Quality Partnership Initiative with the Corps of Engineers.
He was instrumental in forwarding Harbor Maintenance Trust Fund (HMTF) legislation and proper tax allocation, collaborating with national and regional navigation support organizations for U.S. Army Corps of Engineers funding requests, which helped HMTF funding nearly triple from $800 million in 2013 to $2.32 billion in 2023, AAPA said.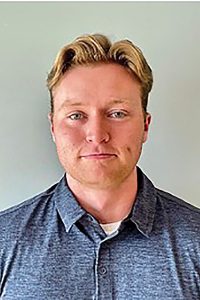 Braden Delaney has joined Bristol Harbor Group's naval architecture and marine engineering practice as a naval architect. He graduated from the University of Michigan in Ann Arbor, Mich., with a B.S.E. in naval architecture and marine engineering.
Prior to joining BHGI, Delaney was an intern at NASSCO and NAVSEA, providing engineering support for shipyard operations in addition to interning as a salvage naval architect. Braden is also a member of the Society of Naval Architects and Marine Engineers.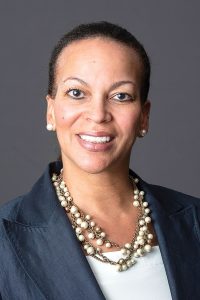 Sharonda Williams has been appointed by Louisiana Gov. John Bel Edwards to the Board of Commissioners of the Port of New Orleans. She succeeds Darryl Berger as one of four Orleans Parish representatives on the seven-member regional board and will serve a five-year term.
Williams serves as general counsel and director of government affairs for Loyola University. Prior to that, she was special counsel at Fishman Haygood LLP in New Orleans. Williams also served as city attorney for New Orleans from May 2013 to November 2015.
"I am looking forward to joining the Board of Commissioners and using my understanding of the law and affinity for community outreach to benefit the organization," said Williams. "This organization is building toward a common goal to provide economic growth for our community and our state, and I hope to use my advocacy to ensure a strong future of the maritime industry."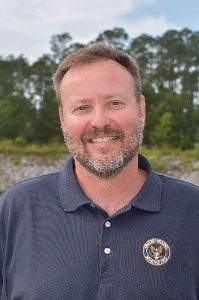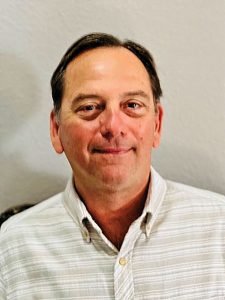 Timothy Hunt has been named president and Bryant Bernhard has been named chief technology officer of United States Marine Inc. (USMI), Gulfport, Miss. The appointments were announced by John Dane III, USMI chairman.
Hunt has more than 24 years of experience in the marine industry and 12 years with USMI.
"Tim has my support, and that of the USMI employees, as he assumes this important role of leadership at USMI," Dane said.
To facilitate Hunt's appointment, Bernhard will assume the new position of innovations efforts as the chief technology officer. "In all my years in the marine business, Bryant has stood out as one of the smartest and hardest working people I have ever had the pleasure of working with," Dane said. "His contributions to USMI from his 13-year role as president will benefit our customers for years to come."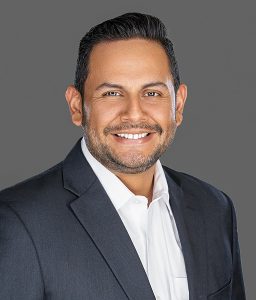 Walter Fienco has been named product line manager for commercial thrusters for ZF Marine, where he will lead commercial thruster product sales across the North and Central American and Caribbean markets.
Fienco brings nearly 15 years of commercial thruster product experience to the position. During his tenure at ZF Marine, he managed/led the company's engineering, technical support and aftermarket teams to successfully commission customer vessels.
"ZF Marine is thrilled to welcome Walter to this role," said Wolfgang Schmid, ZF's Industrial Division head for North America. "It's no secret that the commercial thruster market is highly competitive. Walter has not only the right mix of skills to help clients source and implement the best possible thruster solutions, but also to help ZF Marine grow its market share. We look forward to his leadership in this role."
Prior to this position, Fienco was senior engineer, customer applications, for ZF Marine. He holds a B.S. in electrical engineering from the University of New Orleans.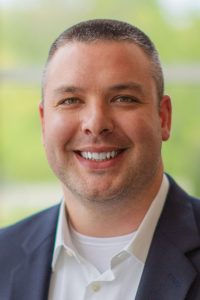 HealthWorks Medical LLC, a Paducah, Ky.-based provider of occupational health and corporate medical solutions, particularly to river companies, announced that Patrick Howell has been named CEO. Dr. J. Kyle Turnbo, founder, was acting CEO for the last 14 years; he will continue to serve as the company's medical director.
Howell has more than 15 years of leadership experience, including a decade of medical operations and strategic plans experience as a U.S. Army officer. Most recently, he served as the director of human resources and business development for HealthWorks Medical since 2018.
"Patrick is the right leader for HealthWorks," Turnbo said. "Patrick's extensive medical operations background and business development skills will help HealthWorks strengthen industry partnerships, refine our strategic plan and streamline our operations. We believe his strong leadership experience will help HealthWorks continue to innovate and grow within our industry."
Prior to joining HealthWorks, Howell owned and operated several businesses in the Paducah area since the age of 16. Howell received a bachelor's degree in biology and an MBA from Murray State University. He is currently a doctoral candidate in the executive healthcare administrative program at the Medical University of South Carolina and a member of the American College of Healthcare Executives.
Jorg Franzke has been appointed president of Scania USA Inc., San Antonio, Texas. He succeeds Håkan Sterner, who will move back to Sweden after five years at Scania USA. Franzke has been working for Scania since 1995, building wide experience in various positions such as services, truck sales, research and development, network development and quality management. For the last 10 years, Franzke has been the head of power solutions at Scania Germany.